Weekends with Lucia
September 29, 2017
Sponsored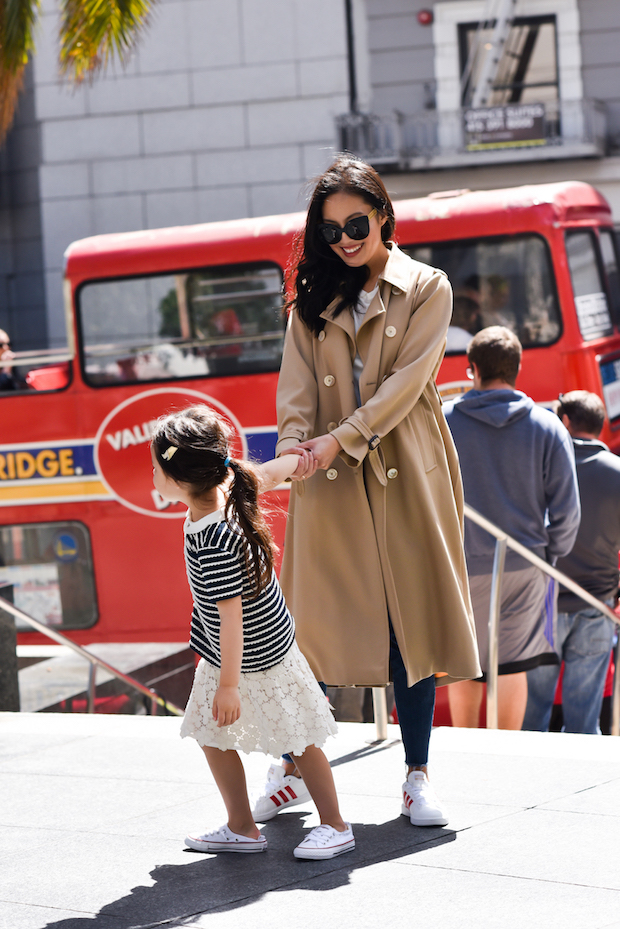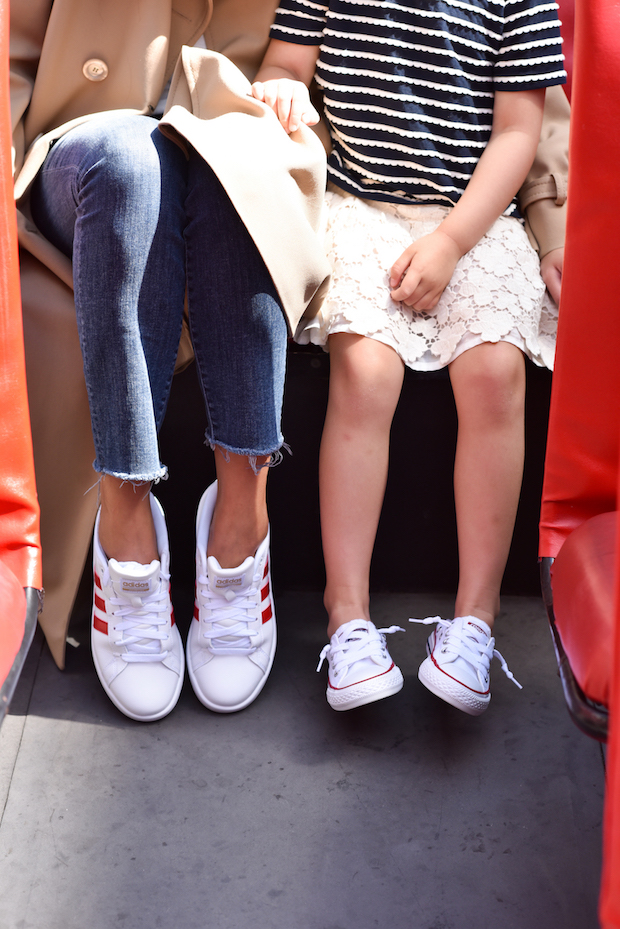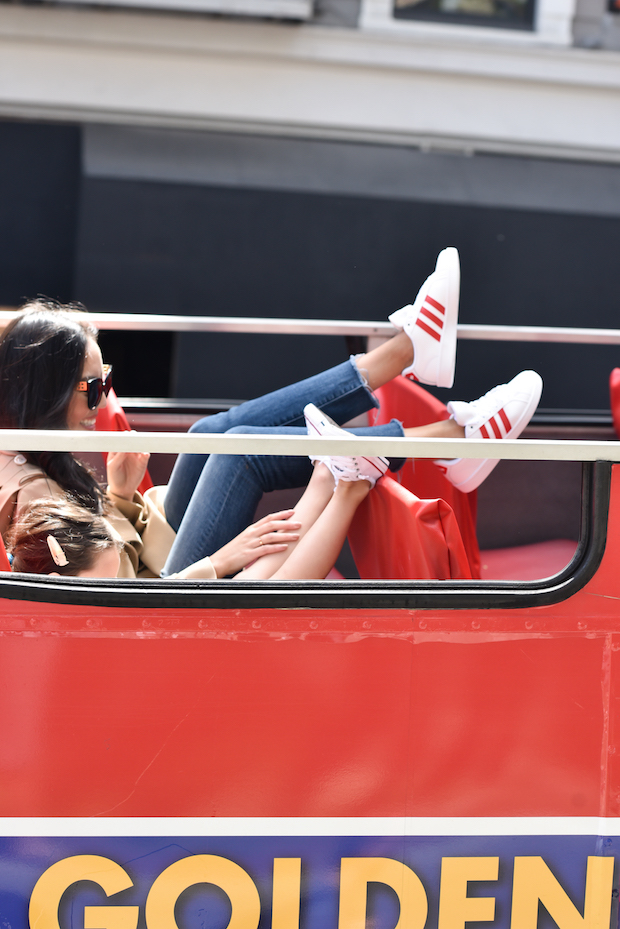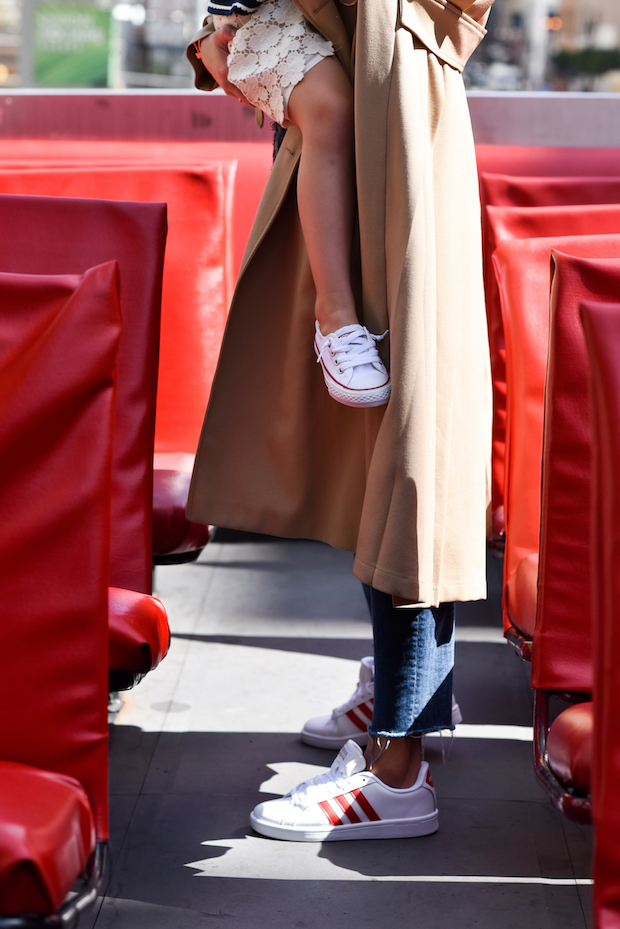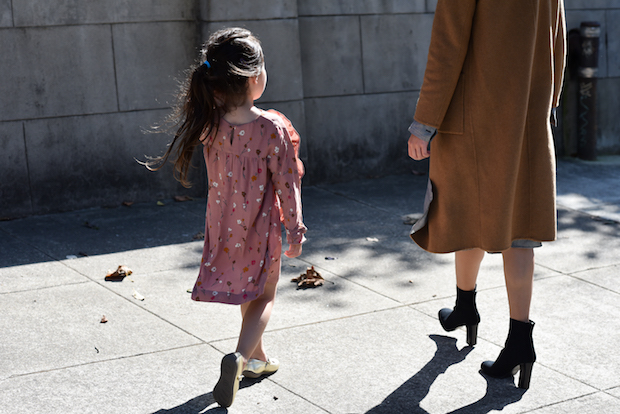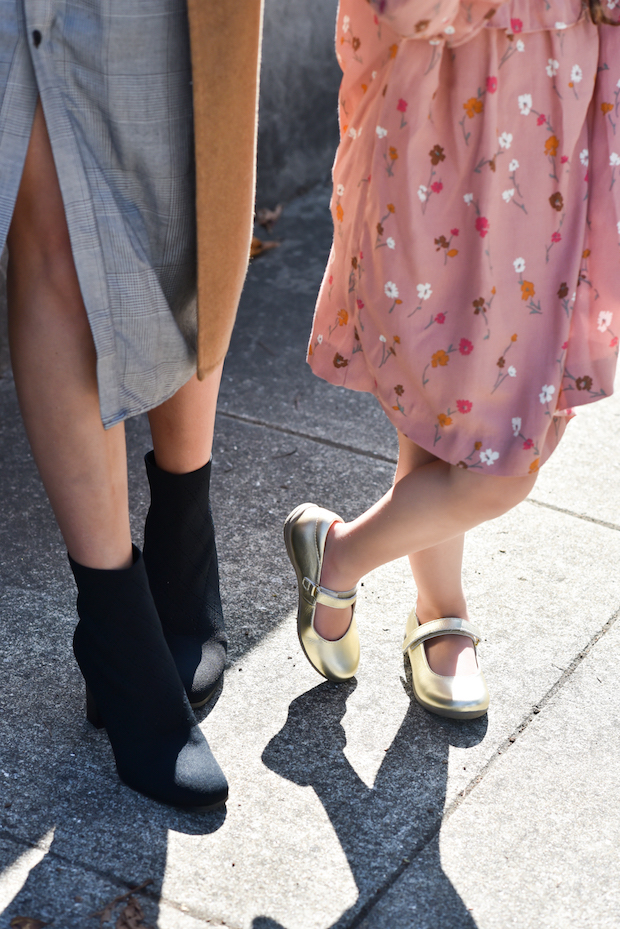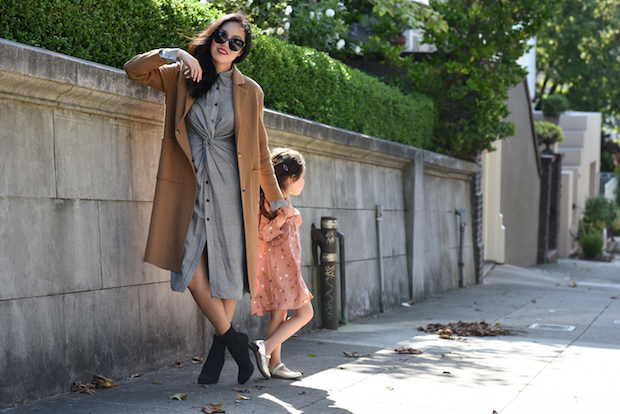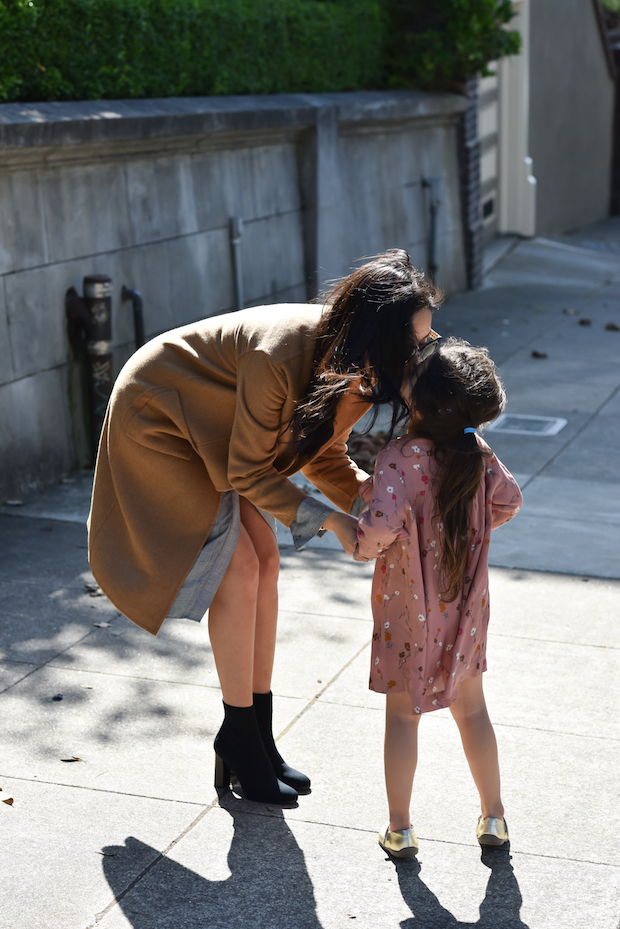 This little girl is adventurous, independent, bold and funny – her sense of humor (and on-point comedic timing) still surprises us all. the. time. We recently spent the weekend doing touristy things in our own city, enjoying things we often take for granted.
With our matching sneakers from DSW (Adidas for me, Converse for her; pop of red for both of us!), we took in the sights on board the double decker bus. She had recently built* the Lego version of a London double decker bus (*ok, so mostly my hubby built it for her) and she had been pointing out the real ones every time we drove around the city. She was ecstatic.
We also enjoyed an evening "out on the town", the way you do with little ones: some window shopping and bird chasing, 5pm dinner, a post-meal stroll holding hands… She loves her Umi gold mary janes from DSW, and I am obsessed with my new booties – they are made of stretch knit fabric and are so easy to walk in. They perfectly hug my feet in the best way possible – making them super comfy too!
Ready for Fall and more of these Fall weekends!
Thank you for visiting and thank you DSW for partnering with me on this post.
***
on lucia
Sneakers – Converse (here)
Flats – Umi (here)
on me
Sneakers – Adidas (here)
Boots – Impo (these look so much more expensive than they actually are! here)