Getaway
October 30, 2017
Sponsored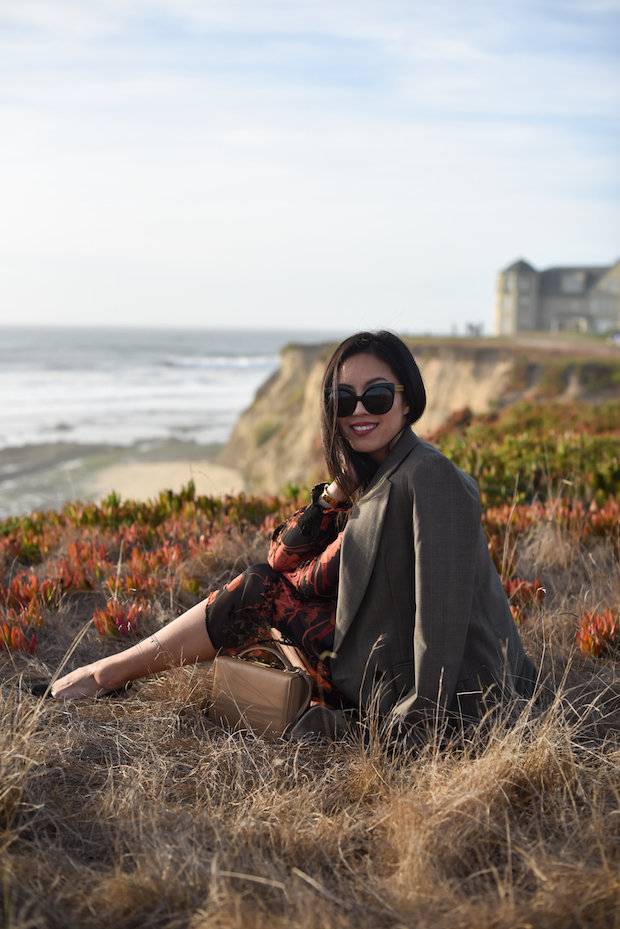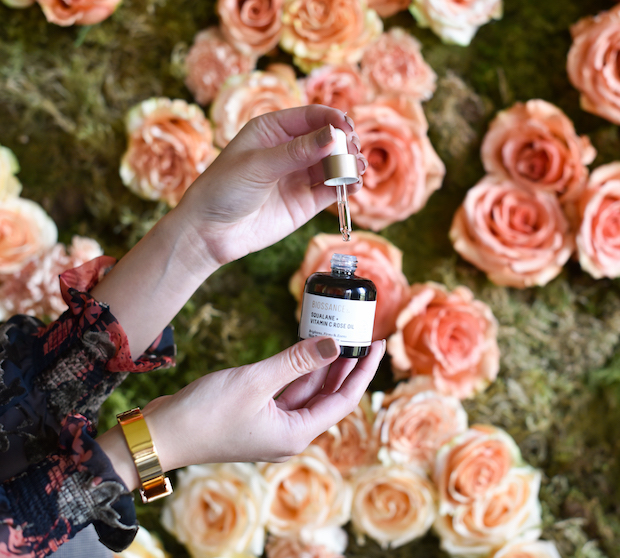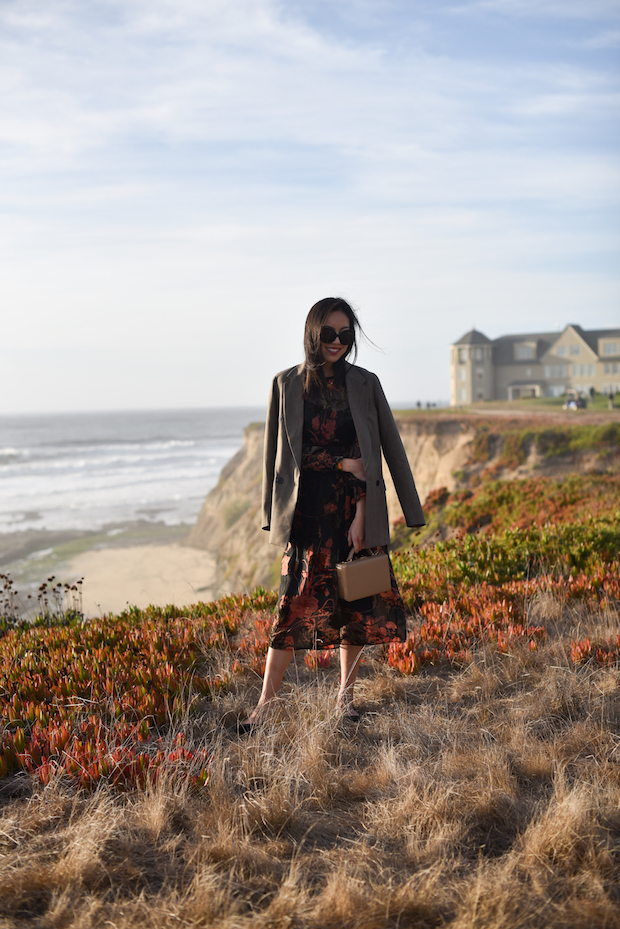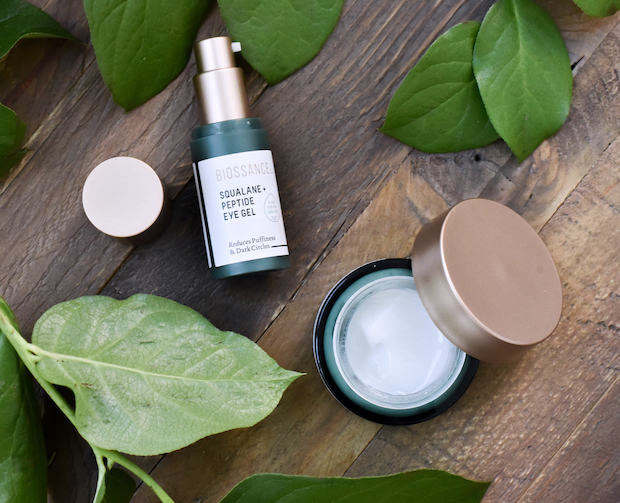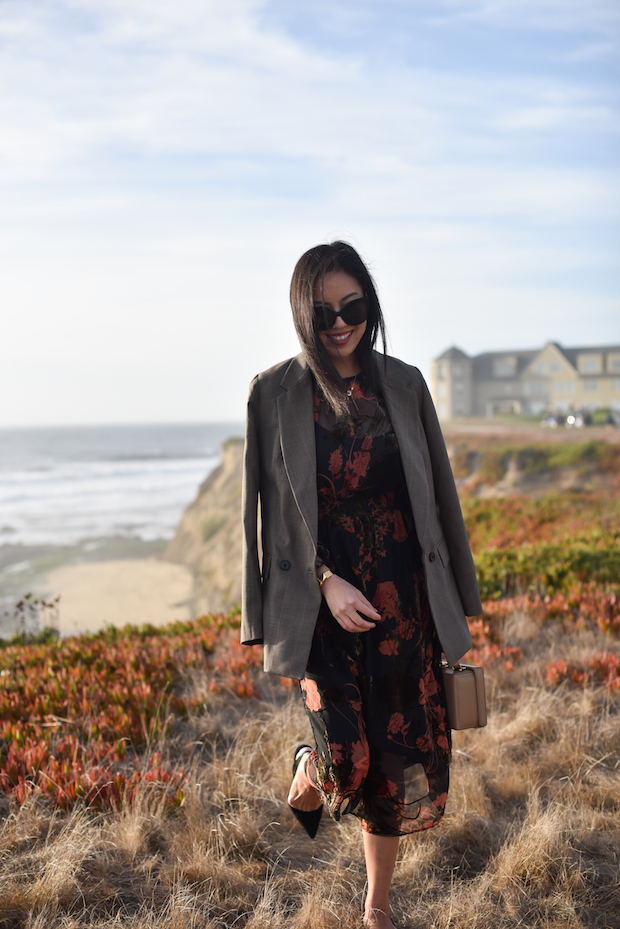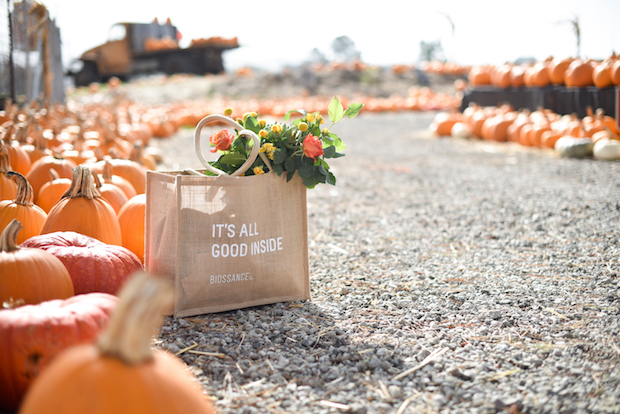 Last week, Biossance swept me off my feet (literally) for a little getaway: we spent a day at their lab in Emeryville learning all about their sustainable techniques for developing their clean beauty products, and a day of relaxation at Half Moon Bay taking in the gorgeous scenery. I have been a longtime fan of their 100% Squalane Oil but after everything I've learned these past few days, I'm incredibly motivated to extend the Clean Break and make a change for the cleaner. Here's the order of my morning routine:
Squalane + Peptide Eye Gel (the top seller at Sephora!): I normally save eye treatment for nights, but this one melts right into my skin after a few minutes. I love that I can be wearing something for my eye area during the day now because I'm definitely starting to see those lines… Operation: STOP THAT RIGHT NOW is now a 24-hour thing thanks to this eye gel. (PS my eye make-up stays put even with this under!)
Squalane + Probiotic Gel Moisturizer: This gel moisturizer is lightweight and full of moisture – my skin just takes it all in. I still feel moisturized (but not oily!) by the end of the day.
Squalane + Vitamin C Rose Oil: I typically shy away from products with a strong Rose scent, but I love that Biossance products are synthetic fragrance-free – there are no strong scents here!
SPF and Primer
Foundation
You may have seen on my Instagram, but I was appalled to find out that the US, for the most part, doesn't regulate skincare and beauty. In fact, the FDA has only banned 11 ingredients that are used in skincare and beauty. The European Union has banned 1,326 ingredients, whereas Biossance has banned over 2,000 ingredients that are potentially harmful to us or the planet. High standards should be the norm when it comes to what we put on our face and bodies in my opinion – I can't believe they're not! And even if I'm late to the game, I'm so thankful to have learned so much on this trip.
Thank you Biossance for an incredible eye-opening experience and for the friendship! I am so excited for your next few product launches (top secret but trust me it's GOOD!)!
***
Blazer – Reformation(here)
Dress – Zara (same dress but different floral pattern here)
Flats – Paul Andrew (here | also similar look for less here)
Purse – Mark Cross (here | also saw it on consignment for less in a beautiful camel here and in black here, or a similar box bag for under $300 here)