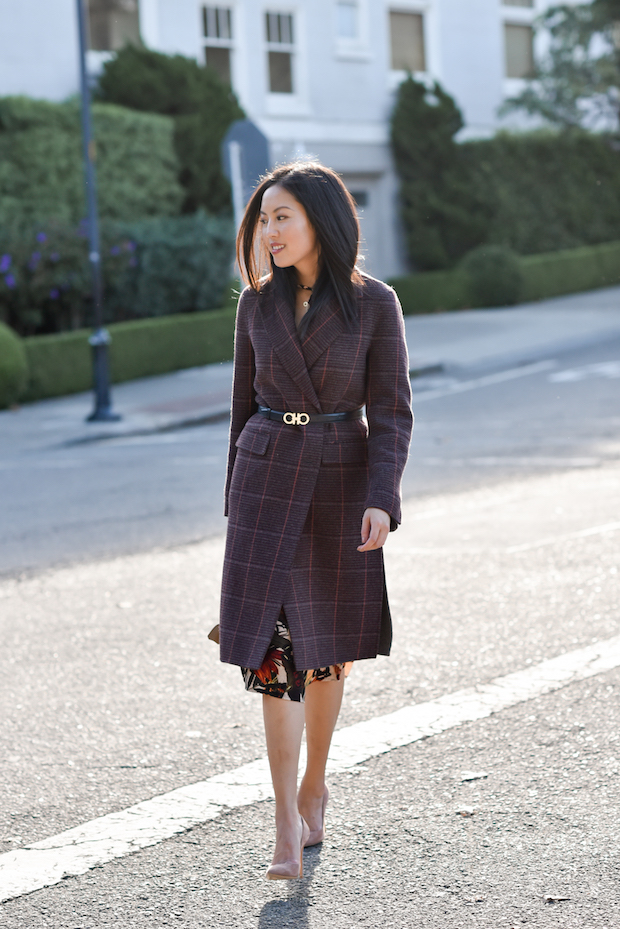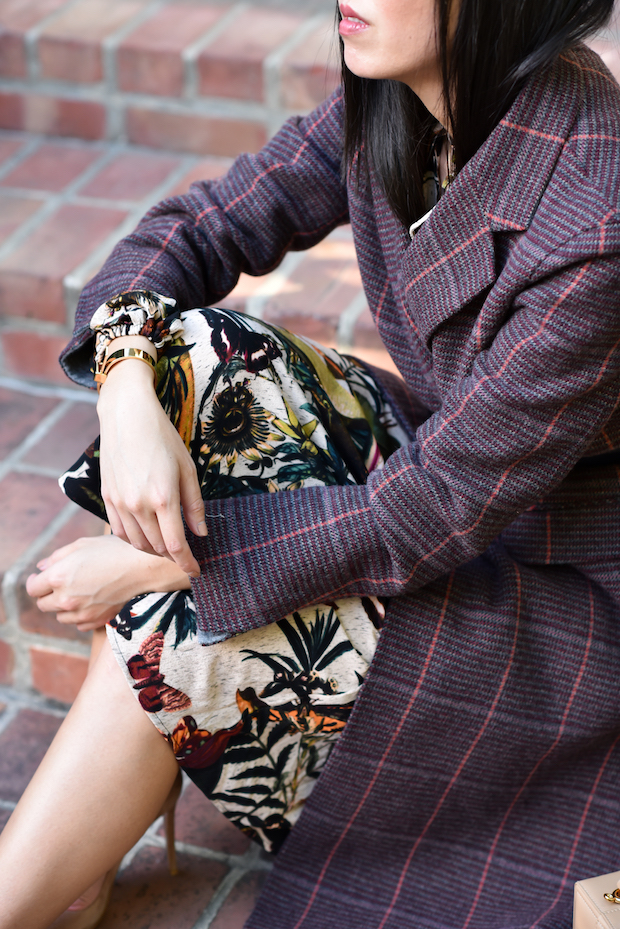 A bold pairing in a streamlined silhouette today. I liked that they're two unexpected patterns (a moody floral with a more masculine check print). I also liked that the dress (at $49) reminded me of Hawaii in the winter… and now I'm dreaming of a mid-winter getaway with the family. Sigh.
I recently mentioned on Instagram how I'd missed cooking while I was traveling over the last month. It's true! You might remember when I first took on the daunting adventure (having never really cooked before, two years ago or so), and at that point it was just a feat that we were enjoying wholesome cooked meals on the table regularly. And yet, we've evolved again! Now we're choosing more vegetarian meals more often than ever before, which is a huge shift from previous years when I felt like I needed a hearty protein like steak at every dinner. It's all a movement towards a healthier lifestyle… even if the steps we're taking are slow and small. We're trying! Happy to say those New Year's Resolutions are (gasp) working out just fine.
PS: The dogs are eating better too, with this recent discovery (pricey but amazinggg!)
Thank you so much for stopping by and hope you're having a great week so far!
***
Coat – The Handsome (here, and use 2YEAR for 20% off | more check coats I've found under $100: here, here and here)
Dress – H&M (here | similar moody fall florals: a balloon-sleeved blouse here, another midi dress here, a silk midi dress here and my favorite under $75 find is this top)
Belt – Salvatore Ferragamo (here)
Heels – Gianvito Rossi (here | similar color in a more modern edgy style here)
Purse – Mark Cross (here | also saw it on consignment for less in a beautiful camel here and in black here, or a similar box bag for under $300 here)
Lips – Bobbi Brown "Neutral Rose" (still a favorite years later, here)
Favorite finds: