Cusp
October 6, 2017
Sponsored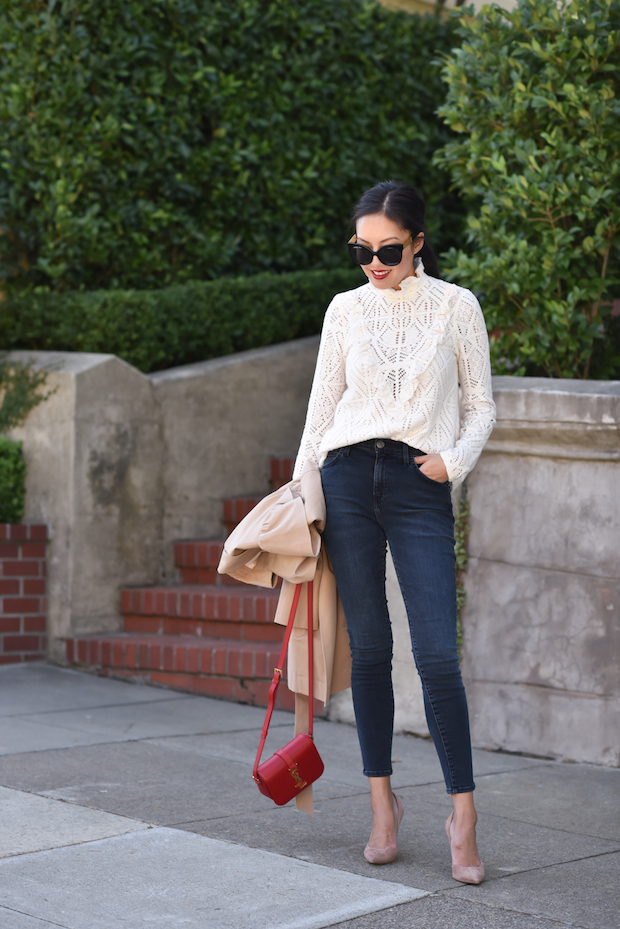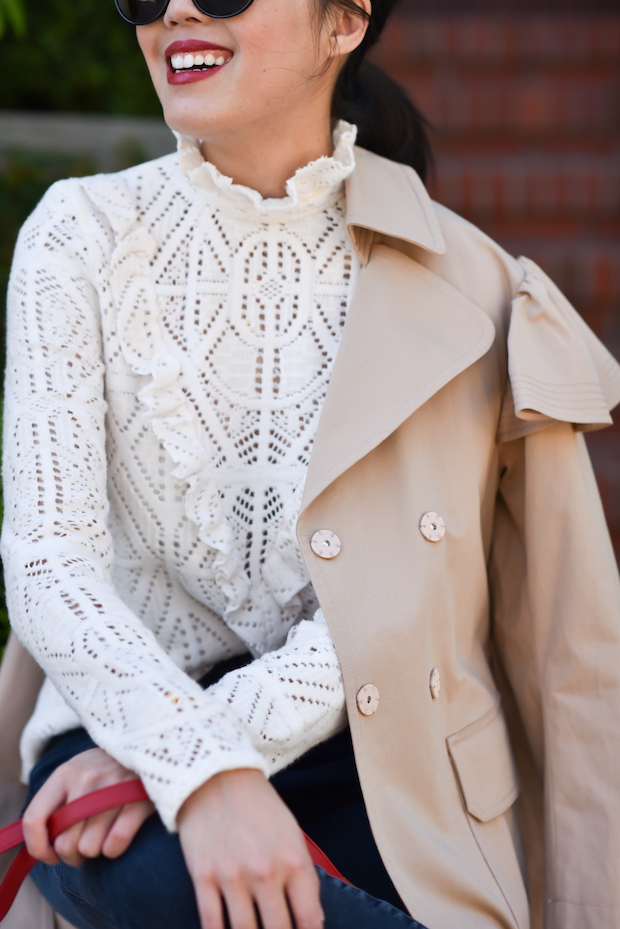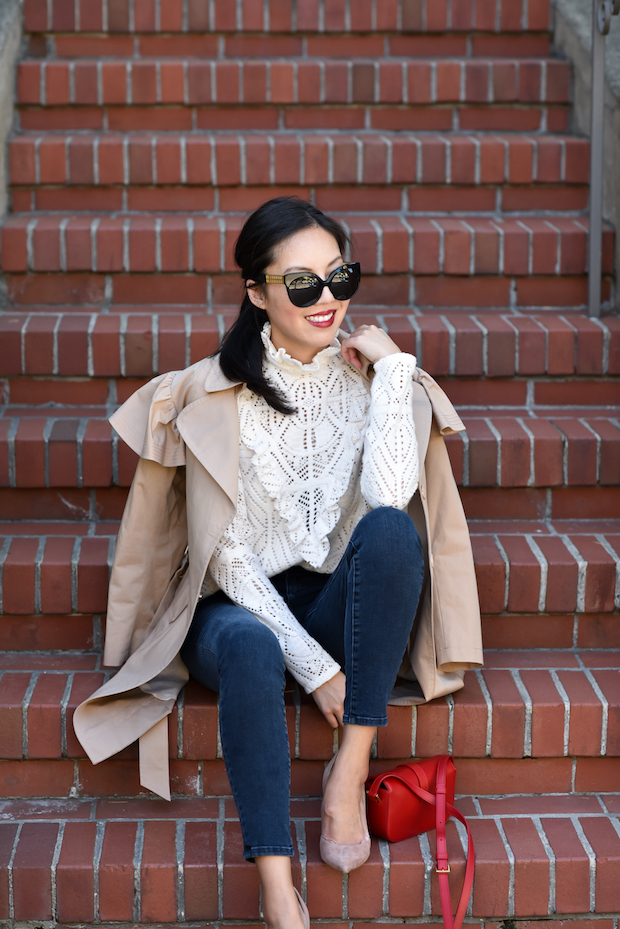 Good morning and happy Friday! It's been a whirlwind week in Cognac and Paris! It's my first time in the french countryside and I'm in love with the peaceful, beautiful change of scenery compared to my many stays in Paris. But today I'm sharing a look from before I left for Paris!
I've partnered with Neiman Marcus to share the sale news: it's Chic Week at CUSP! That means that CUSP items are 25% off – and it's time to check some things off my wishlist while it's on sale! This top is Fall's answer to the victorian-style tops that started popping up in Spring – it's super soft and cozy, and will be perfect for cooler temperatures. Here are some of my picks for the sale:
This duster cardigan: I tried it on and swooned. I absolutely love the length and that it would be a relaxed outerwear option for days when a coat feels like it's a little too much. It's at the tippy top of my wishlist.
This slightly off-the-shoulder take on a blazer: This blazer is so unapologetically feminine – while still meaning business. I would wear it with black cropped trousers and black pumps.
This blouse in black: It somehow manages to make ruffles look tough and edgy!
Thank you for reading and hope you have a wonderful weekend!
***
Sweater – See by Chloe (here)
Jeans – Current Elliott (here)
Trench – Rebecca Taylor (here)
Heels – Gianvito Rossi (similar here)
Purse – Saint Laurent (similar here)