Pinstripe
November 27, 2017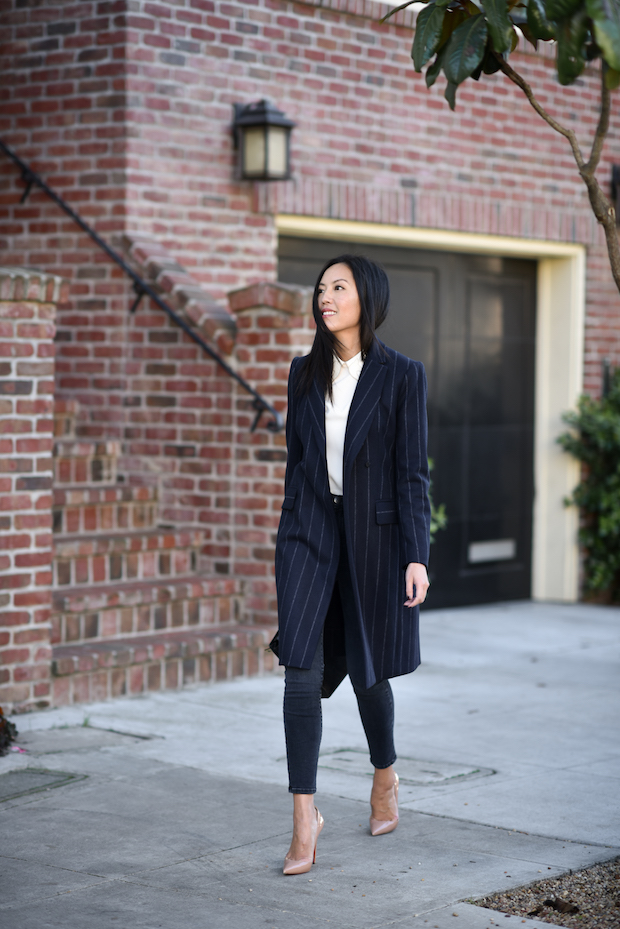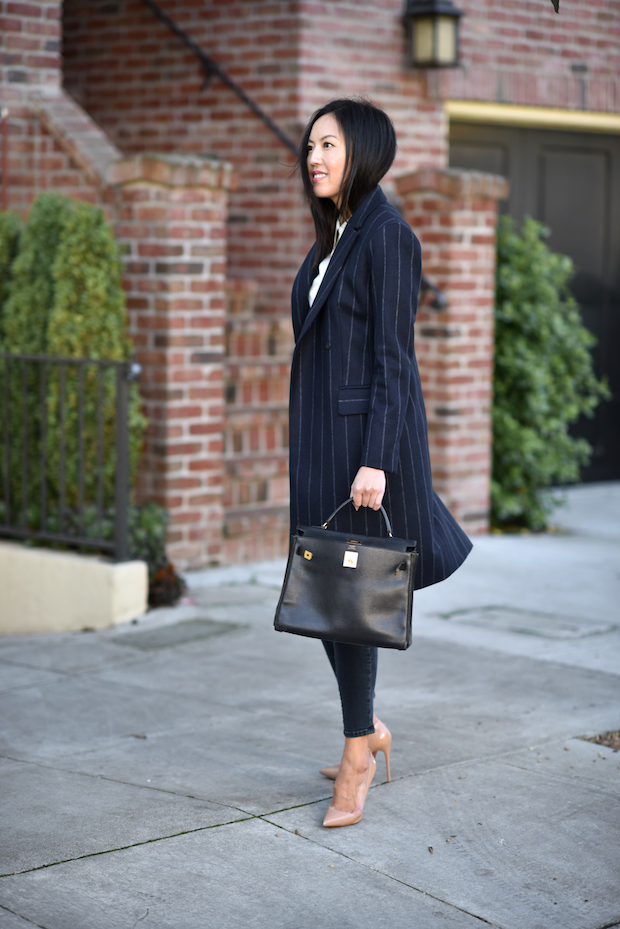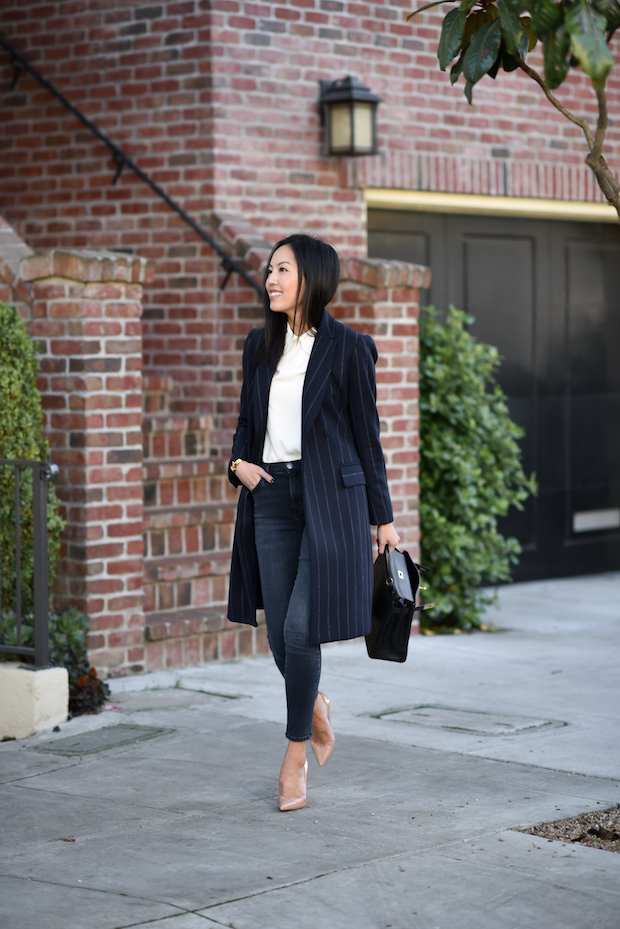 Good morning and happy Monday! Sipping on some coffee and daydreaming about getting our tree sometime soon! Aside from starting my holiday gift shopping, I got in some online shopping for myself and ordered a few things over the weekend (woohoo!):
This midi-length silk dress (going to try it in both blue and red and keep the color that works best – scored it with 30% off, making it just over $100)
This blazer went to 40% off and scrambled to checkout – SO excited! (unfortunately I was too slow for this skirt, it already sold out!)
This blouse is from their latest winter collection that launched on Sunday – festive but still serious enough for work!
Hope you have a great start to your week!
***
Coat (here also in a sleeveless version here)
Jeans (now on sale here and here; more sizes available here; and the non high-waist version here)
Blouse (here; similar style here)
Purse (here and here)
Heels (here and here in black suede!)
Lips ("Neutral Rose" here)