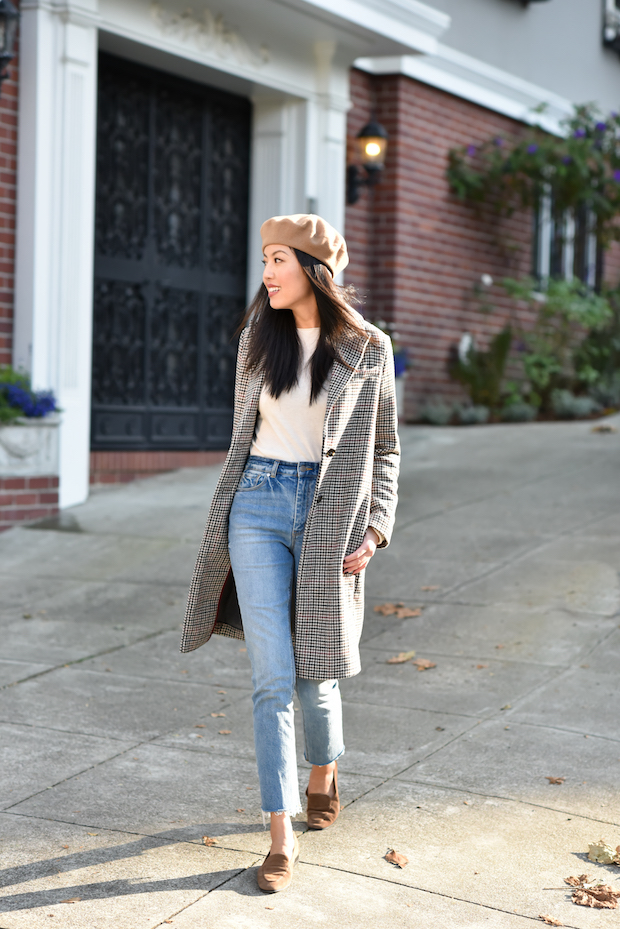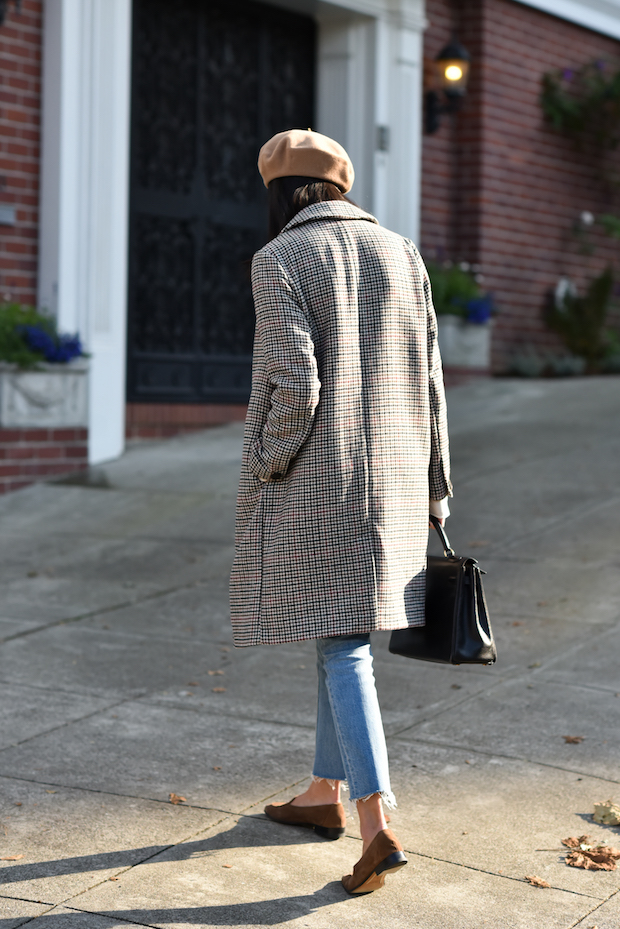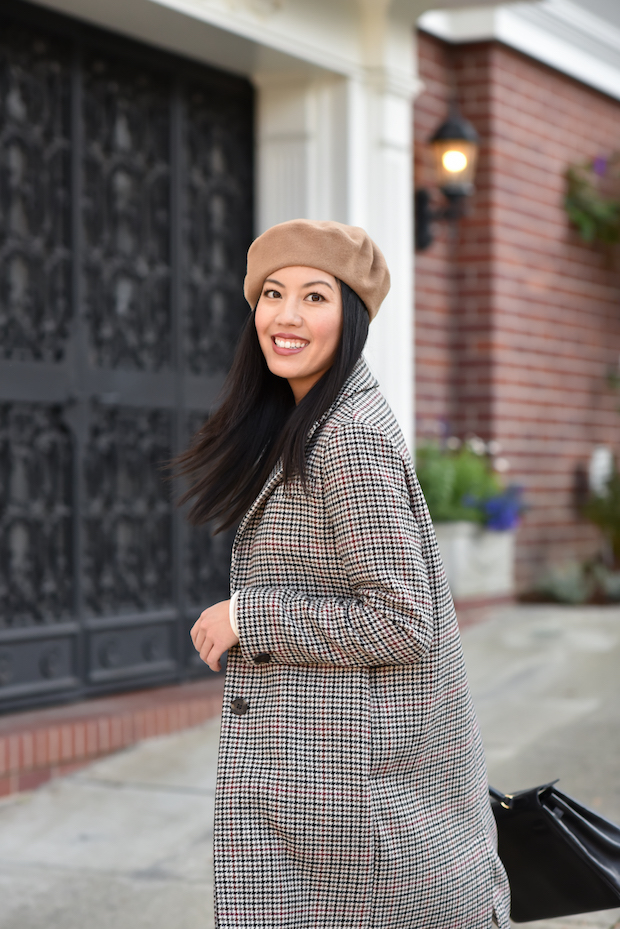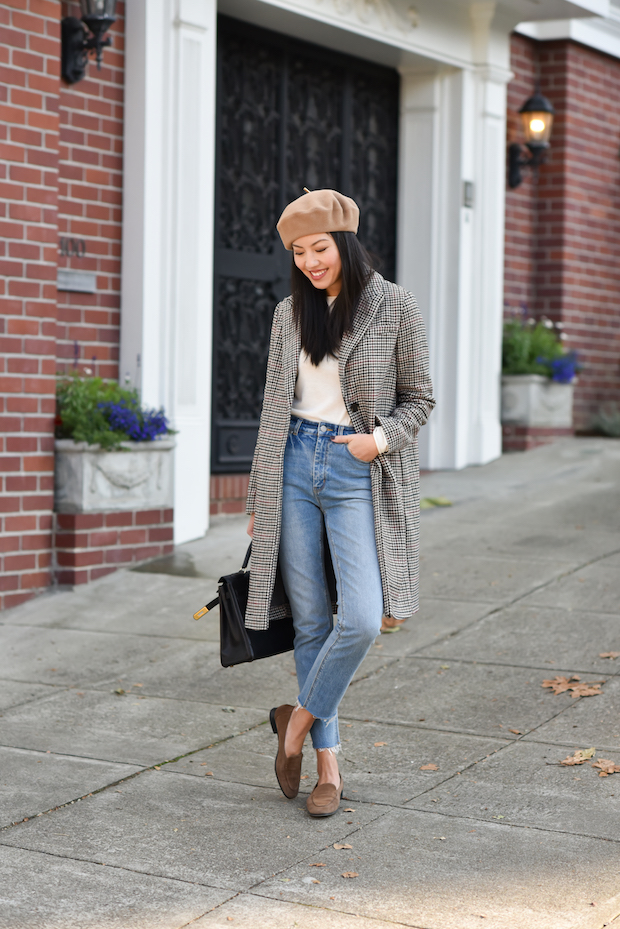 Good morning! This coat from Nordstrom is like the camel coat I've been wearing nonstop (last seen here) – such an amazing price for the quality (and will probably sell out just as quickly). The one I'm wearing today is is actually softer and thicker (in a good way!) and I'm obsessed with this combination of beret + loafer + check coat. One that'll be on repeat for sure.
Similar combinations in different price points below:
This olive beret ($22) + this mule loafer ($680) + this brown and olive coat ($115)
This ivory beret ($48) + this weatherproof(!) loafer ($395) + this coat of creams and grays ($598)
This black beret ($95) + this velvet loafer ($120) + this black & white checkered coat ($95)
Hope you're having a wonderful week – just several more workdays til the holidays!
***
Beret (here | also for less here)
Coat (here | similar in warmer wool here)
Sweater (similar in turtleneck form here)
Jeans (here in charcoal, or a narrower fit by the same brand here)
Loafers (similar here or if you're looking for a little bit of a lift, here)