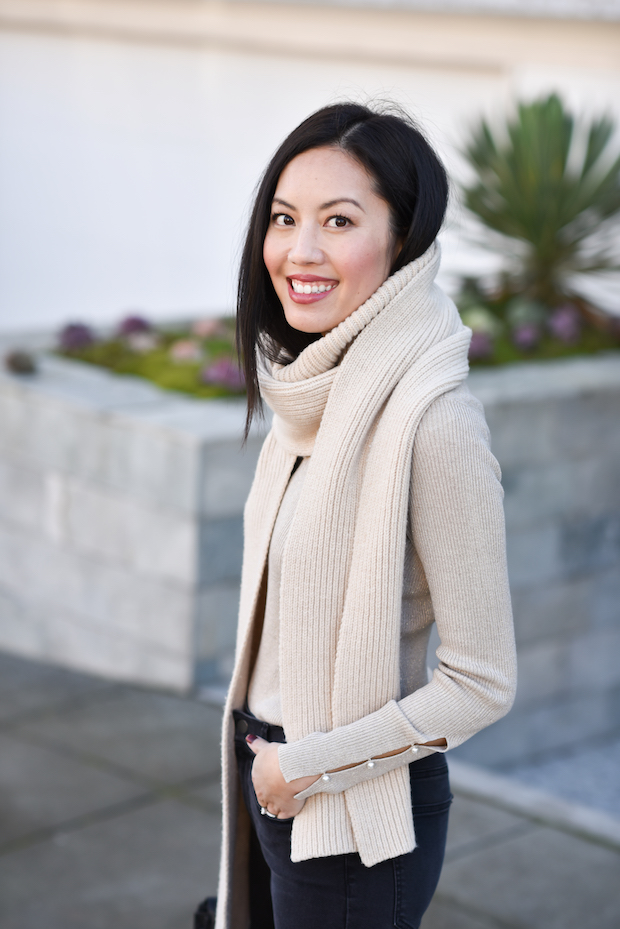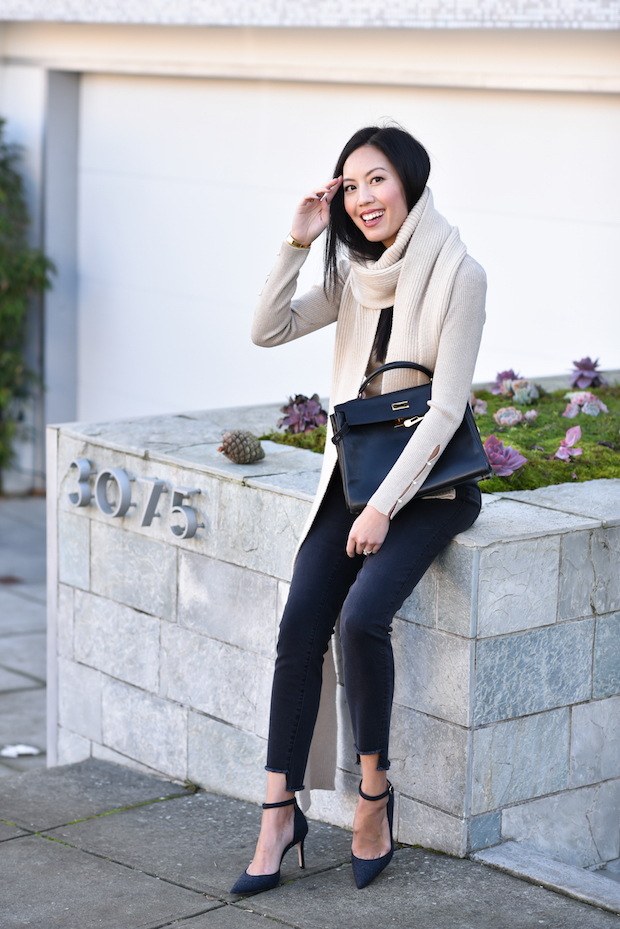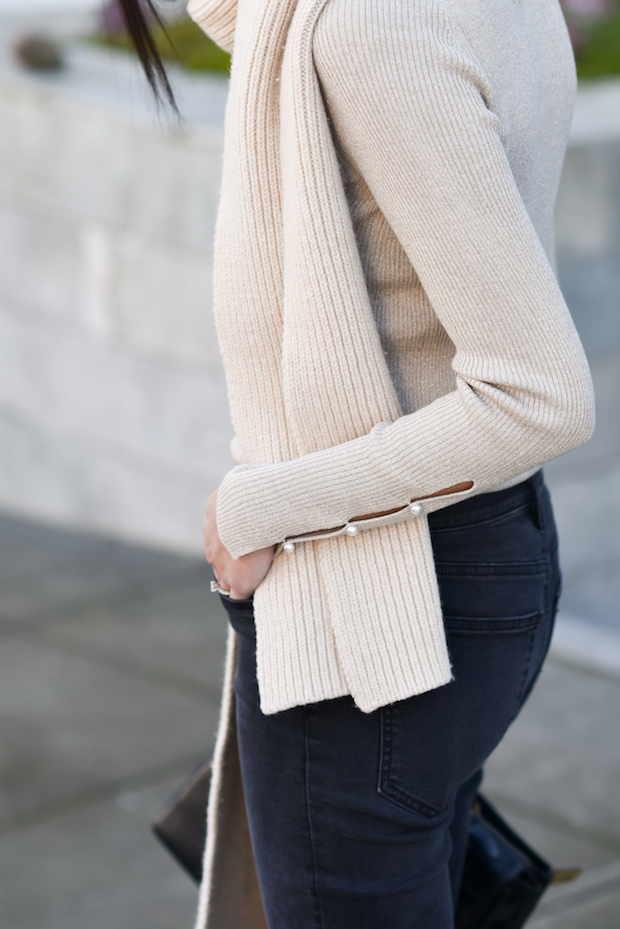 Good morning and happy Monday! We had SO much fun this past weekend! Two birthday parties, a holiday festival in town, dinner with friends and a long list of errands. But it was so action-packed there was no such thing as "re-charging" for the week ahead. And the to-do list for the holidays is ever-growing. Hoping to get our place decorated: a tree for the holidays, a wreath up on our door, lights outside… and not to mention our gifting list too…
It's only Monday though, so I'll take that double latte stat.
Hope you had a great one!
PS: I just bought this coat ($125!) and love it – in case you are craving a little check pattern in your closet!
***
Top (a great long sleeved and festive version of the short-sleeve layering top I've been wearing with everything! here)
Jeans (here)
Scarf (old, this season's version by the same brand here)
Heels (here)
Purse(here and here)
Lips ('Neutral Rose' here)