Togetherness
December 6, 2017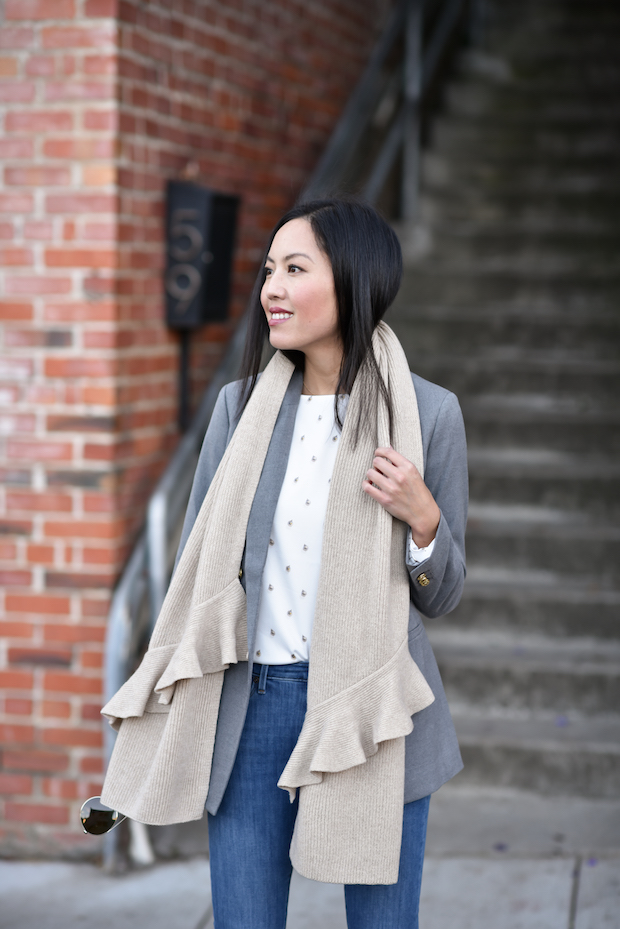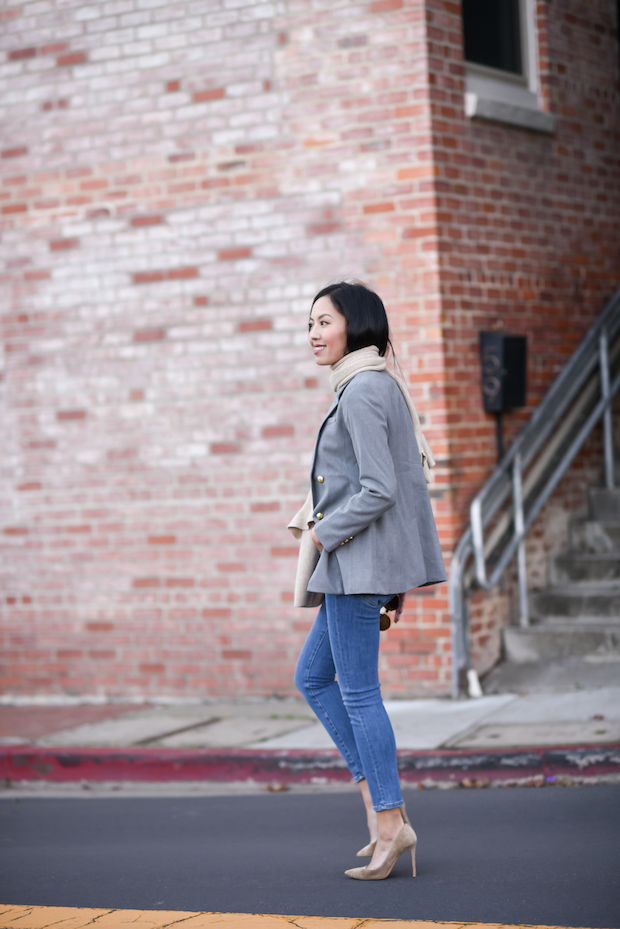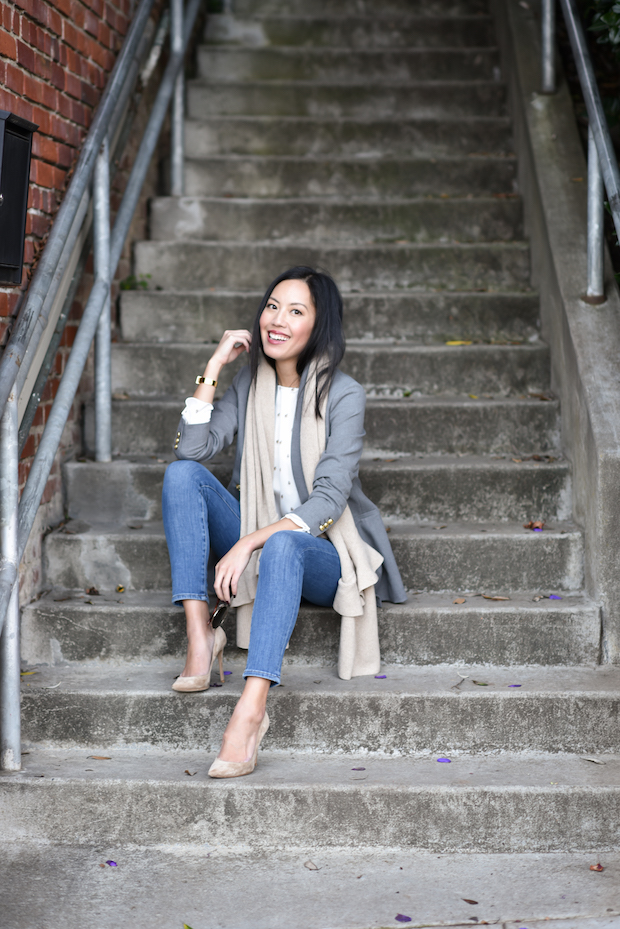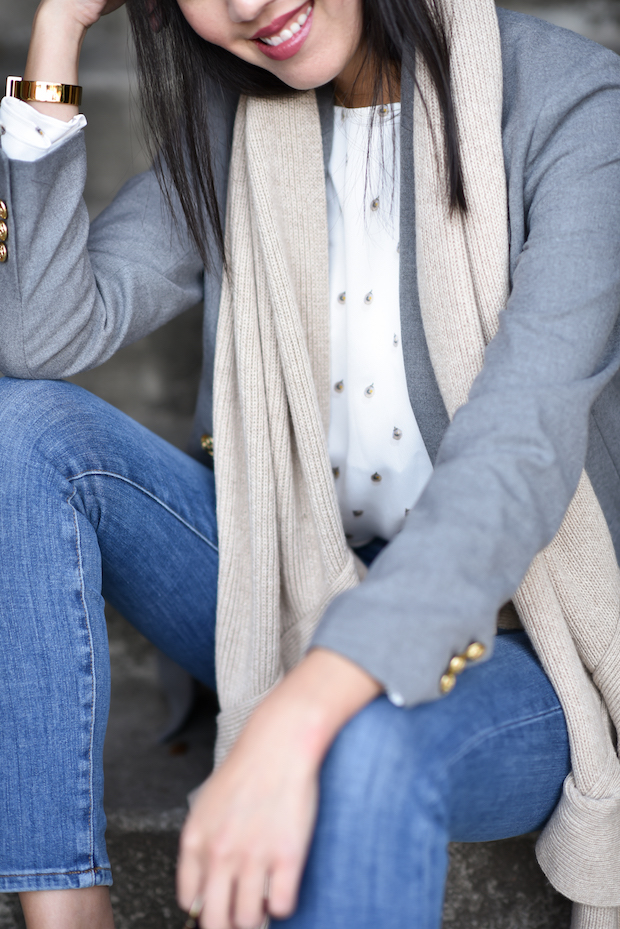 The holidays are nothing without family and friends, so what I look forward to most is the feeling of togetherness: catching up with my sister over coffee and shopping, playing floor hockey with my nieces and nephews, sharing a great big meal over a round table looking at the smiling faces of people I love.
It's no surprise that my sister and I have always shopped together. When I was in elementary school, she'd be the guardian of my back-to-school shopping allowance (however small) and helped me prioritize my needs. When I was finally of college-age and had followed in her footsteps to UC San Diego, we lived together after my first year in the dorms. A shopping buddy, sister, and housemate all in one! Banana Republic has always been one of our stops, and I know for sure she'll happily borrow this blazer and scarf combo when I visit for the holidays. The scarf is cozy, neutral (goes with everything!) and has a subtle ruffle detail. And the blazer has the perfect slim, elongated boy cut that we both love so much right now.
Celebrating togetherness this, and every, holiday. Hope you're having a wonderful holiday season with your friends and family! Thanks for stopping by!
***
Blazer (here | also in a lovely champagne colored stretch velvet here)
Blouse (here | madly in love with this shirt – ordered it!)
Jeans (here)
Scarf (here)