5 Things I Do for 'Me'
January 7, 2018
Sponsored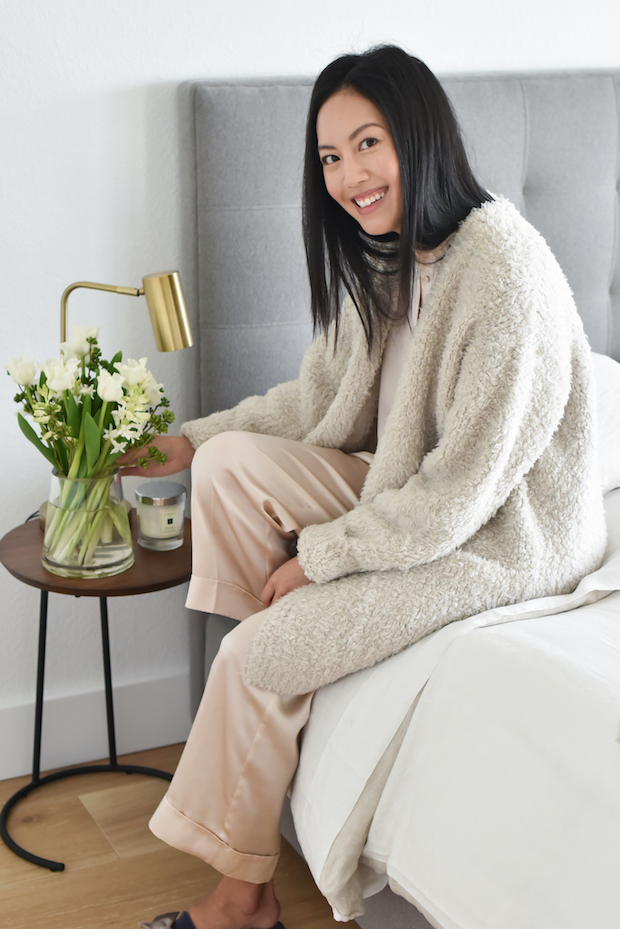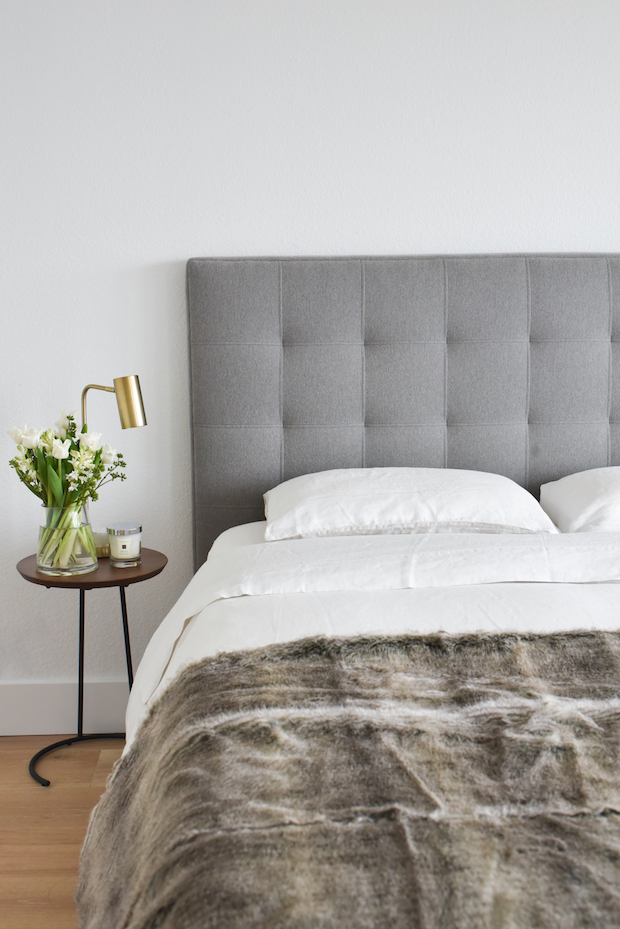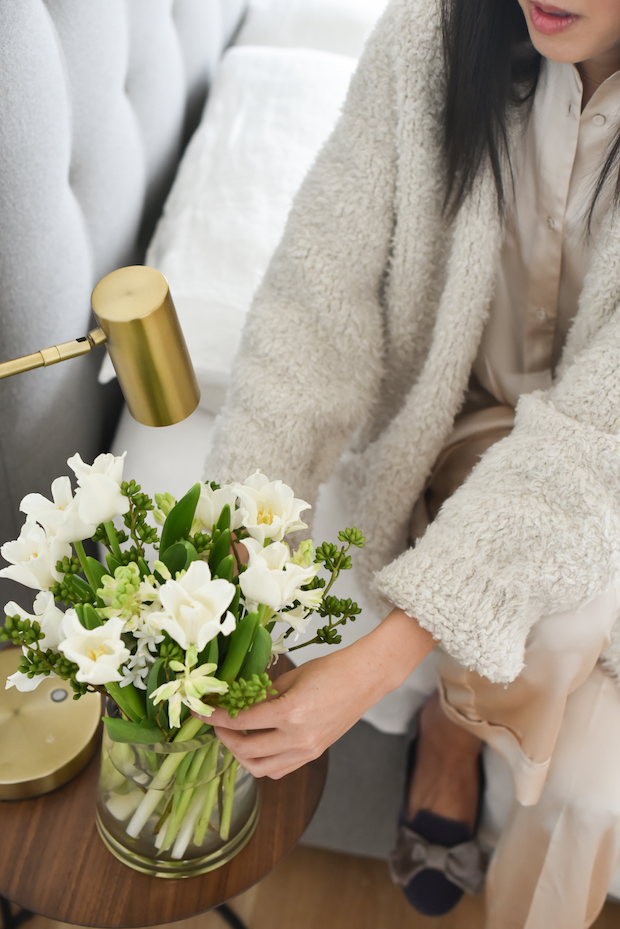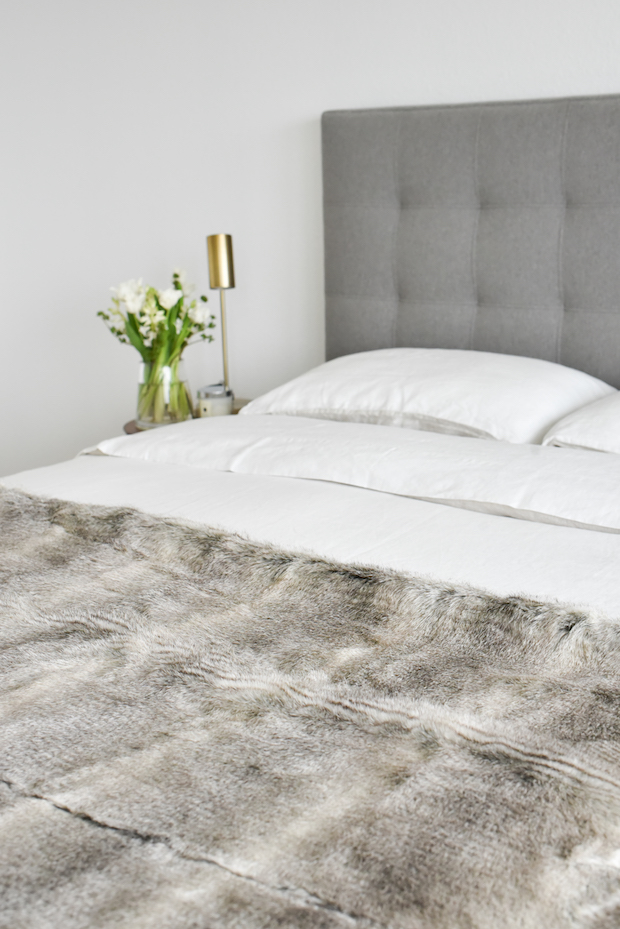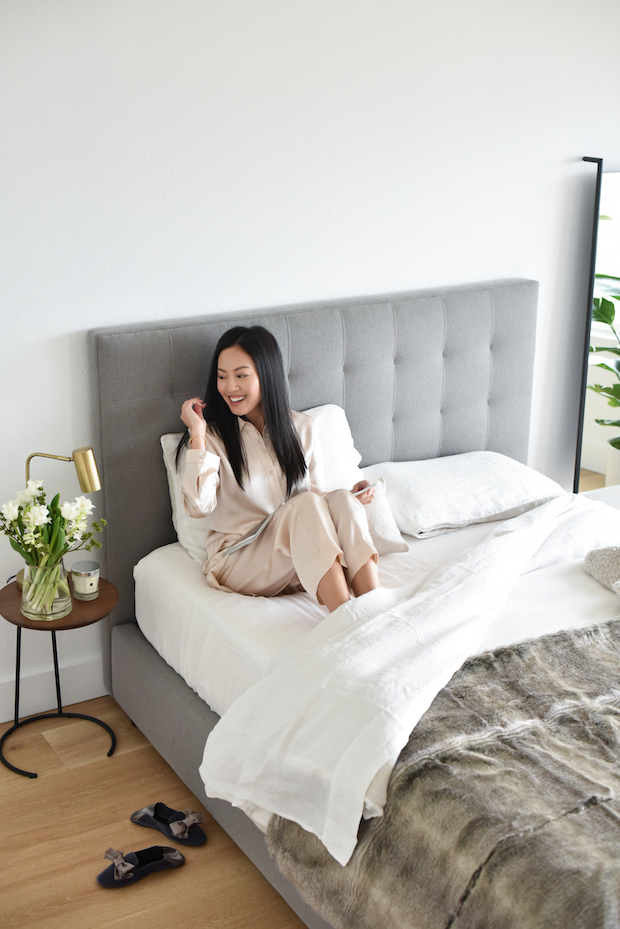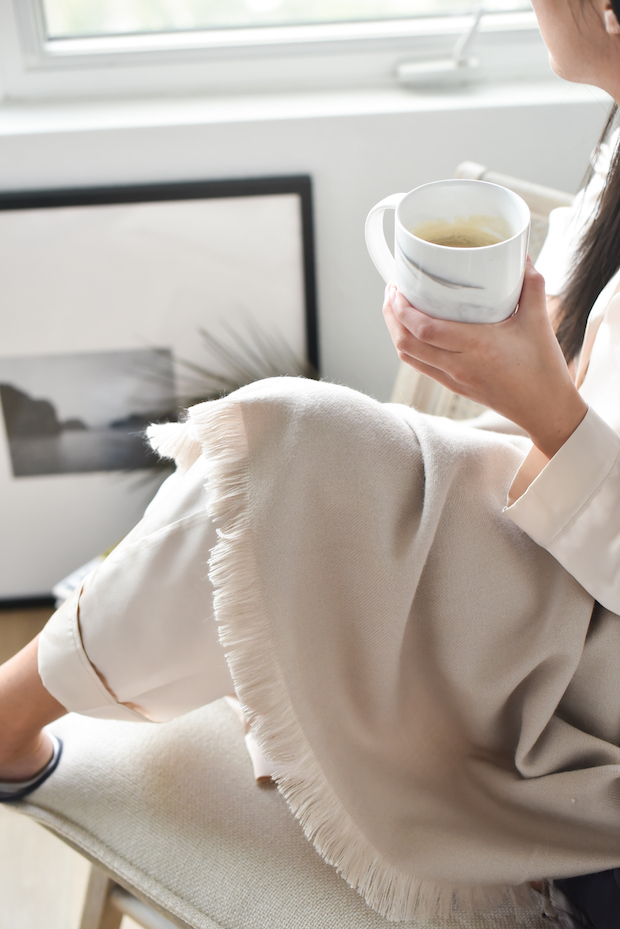 This post is in partnership with Bed Bath & Beyond, a brand I love. All opinions here are my own.
With each passing year, the days, weeks and months feel shorter… the list of required daily tasks grows longer… and moments of quiet calm seem rarer. Usually it's because they've been filled with Lucia's laughter (and for that I'm always thankful), but the holidays are always a little like burning the candle on both ends. Blissful with family, but also tiring on the body. Trying to 'reset' and find my balance again, remembering the things that always helped me find those little moments:
Spend that extra hour in bed… and bonus points if you love your bedding. Bed Bath & Beyond has been our go-to for bedding and bath for as long as we've been together (10 years and counting!) and it's also where we had our wedding registry (they had all of the staples we were looking for, like high end bedding, bath, table linens, window decor, etc but also carry luxury fine linens as well). Especially after our recent move, we have been making countless trips to our local store and online to help us refresh and upgrade our space. Plus they offer such a wide variety of aesthetics – it's easy to find items that help us make the space our own. I recently discovered one of their luxury brands, Kassatex, and I'm obsessed. It's worth the investment: beautifully luxurious and effortlessly modern, a perfect way to spend that extra hour in bed. And it's not just the soft linen sheets and beautiful duvet cover, I can't get enough of the alpaca throw – so elegant! My husband and I make our bed each and every morning (10 years and counting, ha!), and now it is a little harder to not just want to get back in afterwards.
Buy a beautiful bouquet… for yourself. And for no reason other than "just because." At our old place, I went through a phase of buying flowers regularly at the farmer's market – just a little bouquet here and there. It sounds silly and at times extravagant, but it really did brighten the space and put a smile on my face every time I walked by them.
Get offline and pick up a book or magazine… just like I used to before the iPhone. My "to-read" stack has never been bigger – long gone are the days where I carved out time for the newest glossy fashion magazine. Even a little 15 minutes can go a long way, and it's 15 minutes worth making time for every once in a while.
Enjoy a coffee… but not while working. I can't remember the last time I wasn't at my computer while taking in my daily cup of coffee (seriously!). Sipping it in a lounge chair while doing absolutely nothing else feels positively luxurious, what an simple (and free!) way to get in some "me" time.
Splurge on a pair of silk pajamas… because as impractical as they are for a mom of a 4-year-old, why not?!
Feeling super "zen" now and ready to take on the week. Hope you are having a wonderful weekend, thank you for visiting!
***
Thank you Bed, Bath & Beyond for partnering with me on this post! Details on my luxurious bedding and throw blankets below. Also find their full selection of high end bedding (including Frette at Home, etc) here.
Kassatex Lino Reversible Duvet Cover in Linen/White (here)
Kassatex Lino Fitted Sheet in White (here)
Kassatex Lino Flat Sheet in White (here)
Kassatex Lino Pillowcase Pair in White (here)
Kassatex Lino Reversible Throw Pillow in Linen/White (here)
Kassatex Mancora Alpaca Throw Blanket in Light Taupe (here)
Safavieh Wavy Luxe Throw Blanket in Grey (here)