Times Up
January 24, 2018
Sponsored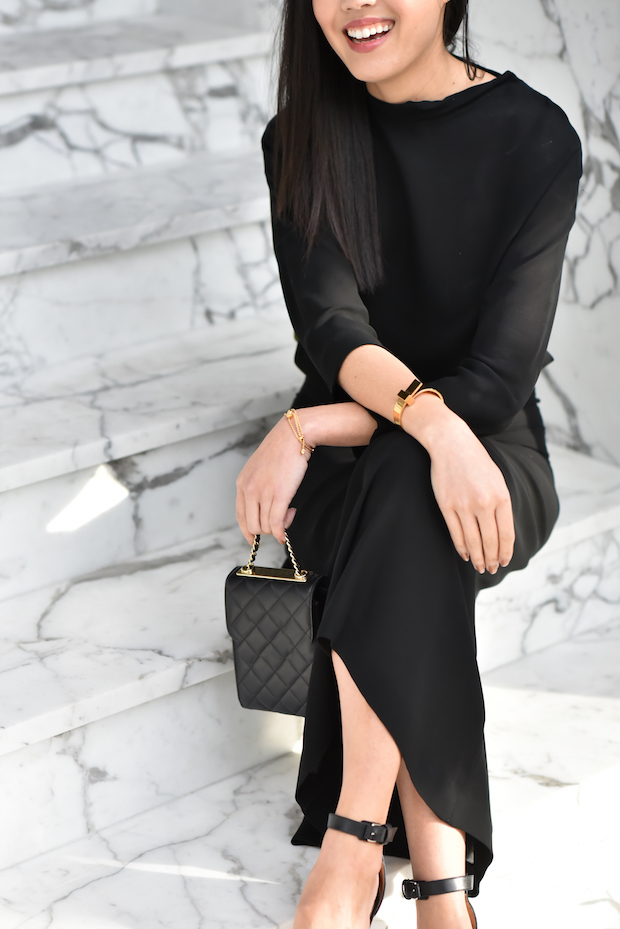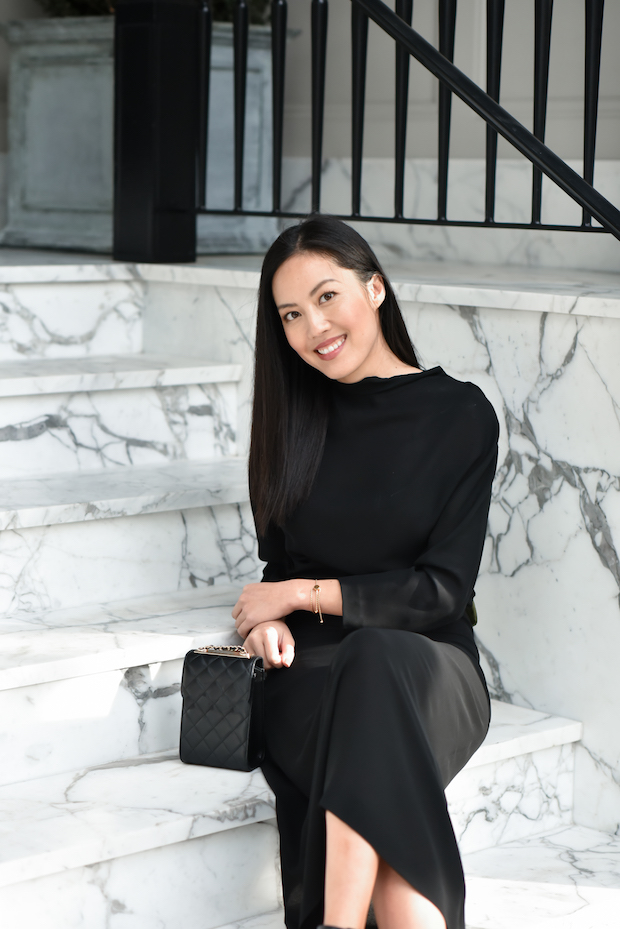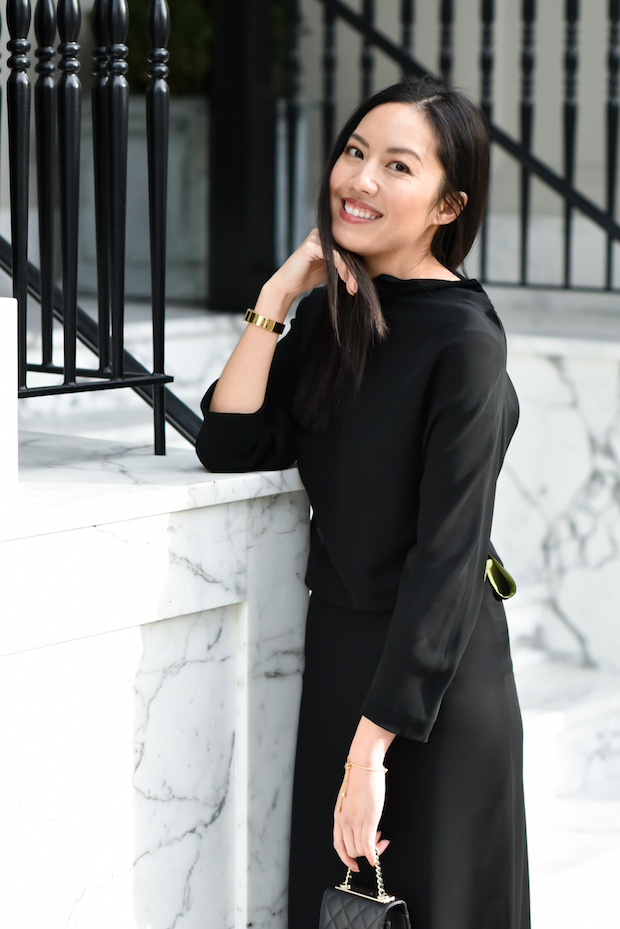 Good morning and happy Wednesday! I recently shared an instagram of Lucia and I with a quote that resonates with me:
Here's to strong women. May we know them. May we be them. May we raise them.
A defining characteristic of a strong woman, in my mind, is the ability to stand up for what's right, even when everything seems stacked against her. I'm in awe of and inspired by all the strong women who continue to stand up – from the 1900s suffrage movement (and much farther back in history!) to today. It's a movement I want to be a part of and want to support in every way possible.
Today I'm thrilled to be wearing my black dress in support of the TIME'S UP cause and eBay initiative going on right now! They've teamed up to auction off the red carpet looks that strong women and men wore during this year's Golden Globes thanks to generous donations made by designers like Armani, Stella McCartney, Marc Jacobs and more. Three of the designer dresses (worn by Mandy Moore, Claire Foy and Madeline Brewer) will be available via sweepstakes in which users can donate starting at $25.00 to the TIME'S UP Legal Defense Fund. Other dresses (worn by Reese Witherspoon, Tracee Ellis Ross, Meryl Streep and more) will be auctioned off with 100% of proceeds going to the TIME'S UP Legal Defense Fund.
Please take a moment and check out the auction here. Thank you so much for your support!!
***
Jil Sander Dress (similar styles by the same brand here)
Monica Vinader Bracelet (here)
Givenchy Heels (found lots of them! here)