Mochi
February 28, 2018
Sponsored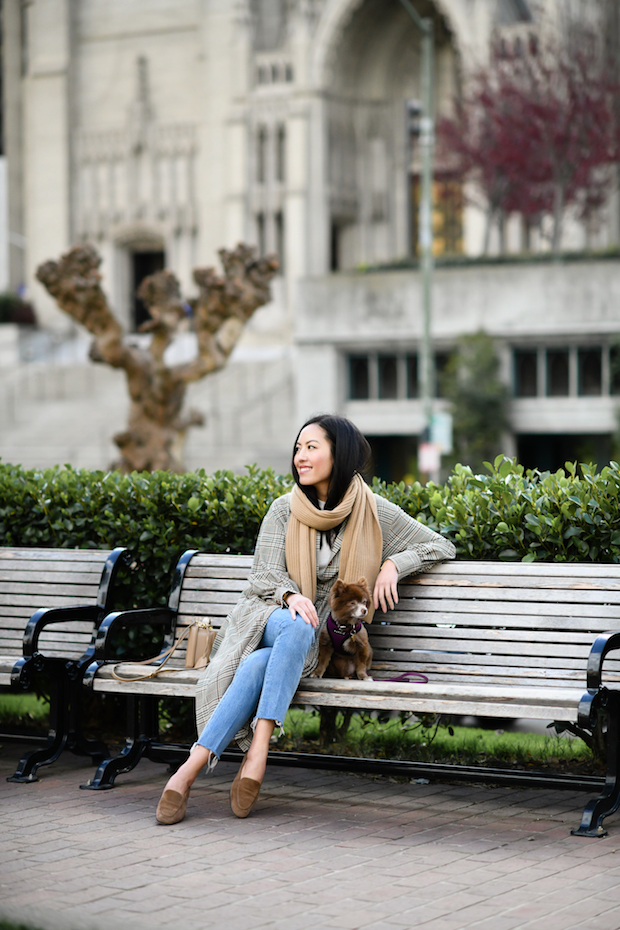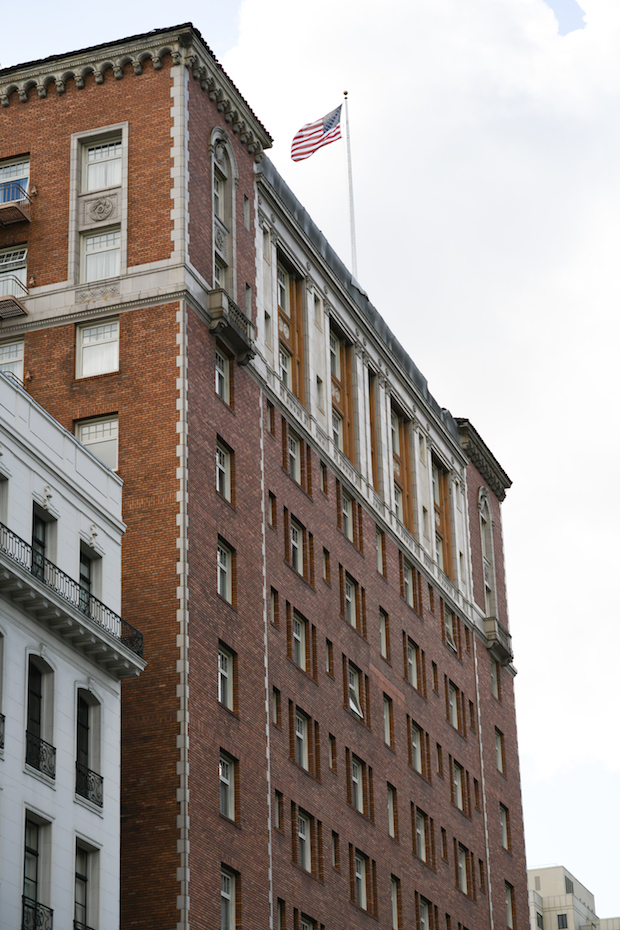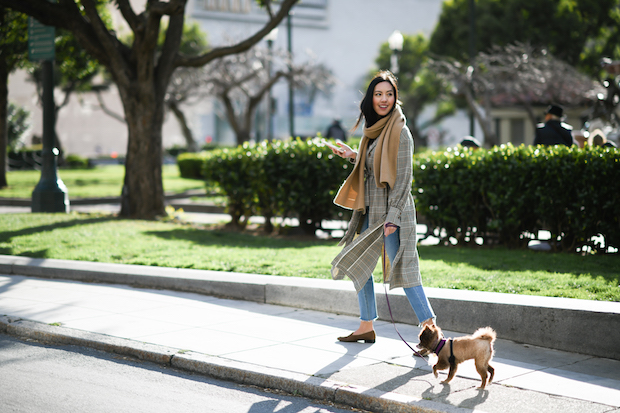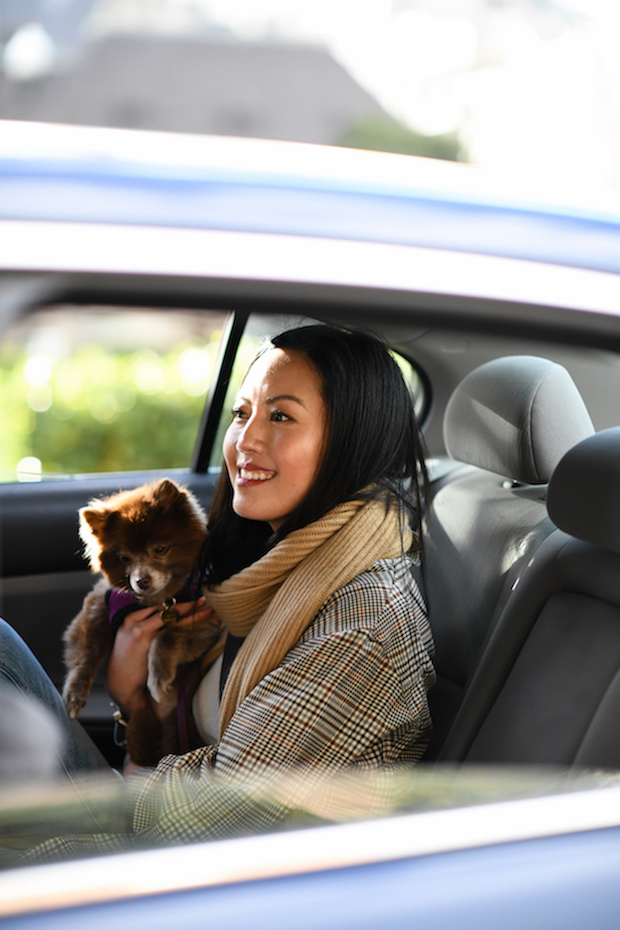 This is Mochi.
She came into my life 15 years ago and went everywhere with me: classes, work, events, you name it. She comforted me through my heartbreaks, during my pregnancy glow, while I endured some stressful times at work as a new mom and (let's be honest) she still cuddles me every night even to this day.
At 15 years old she may be losing her sight, her hearing, her teeth(!) and she has a pacemaker that helps her heart beat regularly, but she's still 100% my little puppy. We've been spending a fair amount of time at the vet recently and it's not the best of news, but at her age it is to be expected. It's heartbreaking to know that her time will inevitably come, but it makes me more and more determined to make these days, weeks, months, and years (let's go after it, Mochi!) the best yet.
We spent 8 years living in Nob Hill in San Francisco where we walked one block every day to Huntington Park, a postage-stamp sized 1-block park in the middle of the bustling city – cable cars ringing their bells, cars going to The Fairmont or the Mark Hopkins, tourists exploring Grace Cathedral… life happening on all four sides of Huntington Park. And within the park: magic. Here on sunny 80 degree days  San Franciscans lay out on beach towels, at 5pm rain or shine the neighborhood dog owners (dozens of them!) meet and share beverages and treats while their dogs chase each other around, on weekends scores of families push their children on the swings, and every day lovers sit side by side on the park benches (exactly where I got engaged!). Mochi loves this park and so do we.
Unfortunately, we haven't made it back there with our dogs since we moved away 4 years ago. And I thought it would be just the destination to get Mochi wagging her tail again. Parking in the neighborhood is notoriously awful so after packing up our things for a day in the city, I requested a ride from the hassle-free Uber app to take an uberX from a more convenient long-term parking spot in the city to our special place, Huntington Park. With door to door service (and by calling the Uber driver-partner in advance to tell him about my 4-legged friend), I didn't have to worry about finding parking nearby or about moving my car every two hours per the parking signs in Nob Hill. No thanks, parking ticket!
Mochi spent the afternoon visiting old furry friends (and their owners!), sniffing around, but mostly her favorite was, and still is, just sitting on a park bench with me and watching life happen right before our eyes.
Because I had scheduled a ride with an uberX in advance, we made it back to my car just in time to hop back over the bridge and home for dinner. (Never scheduled a ride before? All you have to do is tap the Schedule a Ride button above the vehicle option slider, select a date and preferred 15-minute window! Enter your pickup location and destination and confirm! PS: this feature is amazing for those early AM airport rides – I've done it plenty of times!).
Such a special treat to see Mochi recognize her old stomping grounds. Thank you Uber for partnering with me on this post. #WhereTo you ask? To a full and happy heart.
***