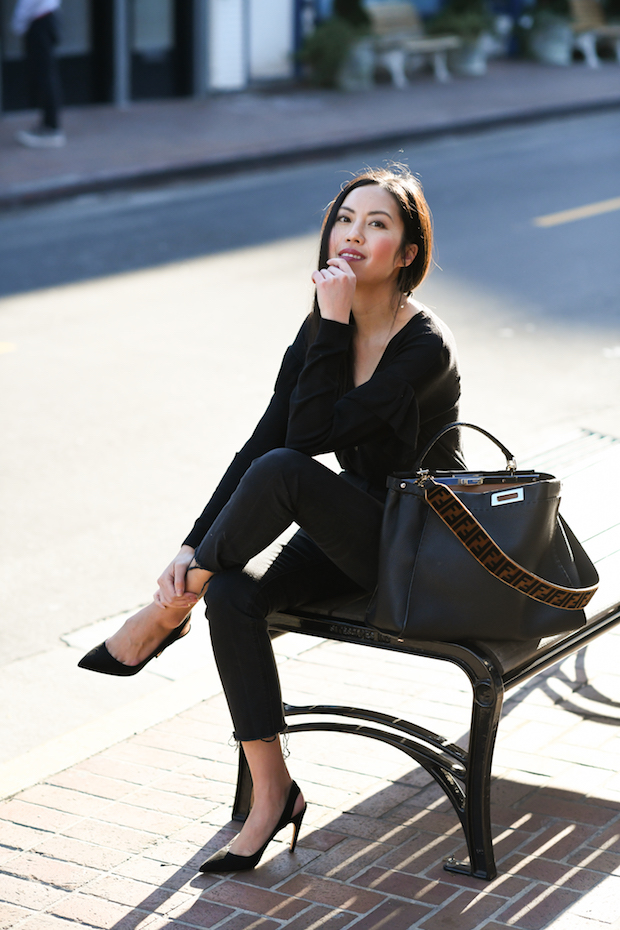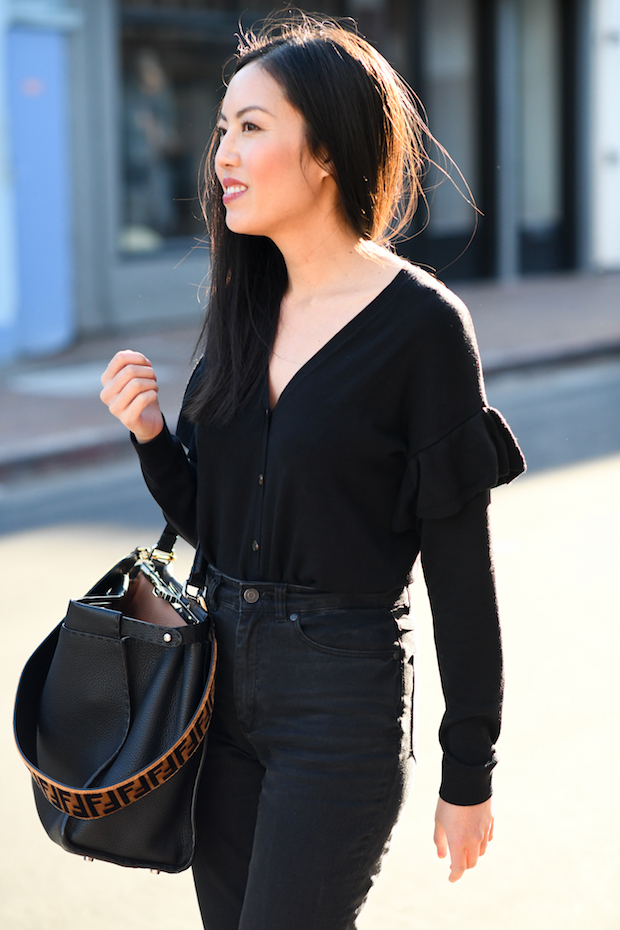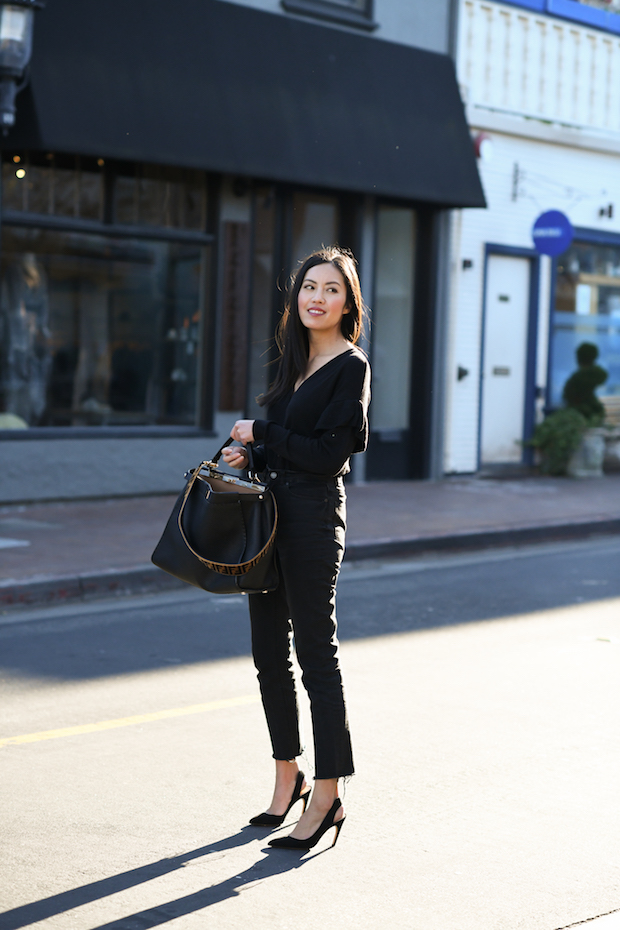 Good morning and happy Monday! Just a subtle ruffle detail in an otherwise simple all-black outfit. I'm wearing my latest consignment find (love them, and love the more recent style here!) – my obsession with consignment shopping lives on, ha!
Spent the weekend in Palm Springs to celebrate my cousin's birthday – a whole lot of quality time with so many ladies I love! We shopped (outlet, vintage and boutiques!), enjoyed some delicious meals and pretty much spent most of our time chatting and doing nothing else. Hoping next time happens sooner rather than later.
Thanks for stopping by and hope your week is off to a nice start!
***
Sweater (love this knit! here | also picked up this striped top)
Jeans (here)
Heels (here)
Purse (bought it here, and strap available here and here | found more bags like this on consignment still available: here and here)