Winter Whites
February 21, 2018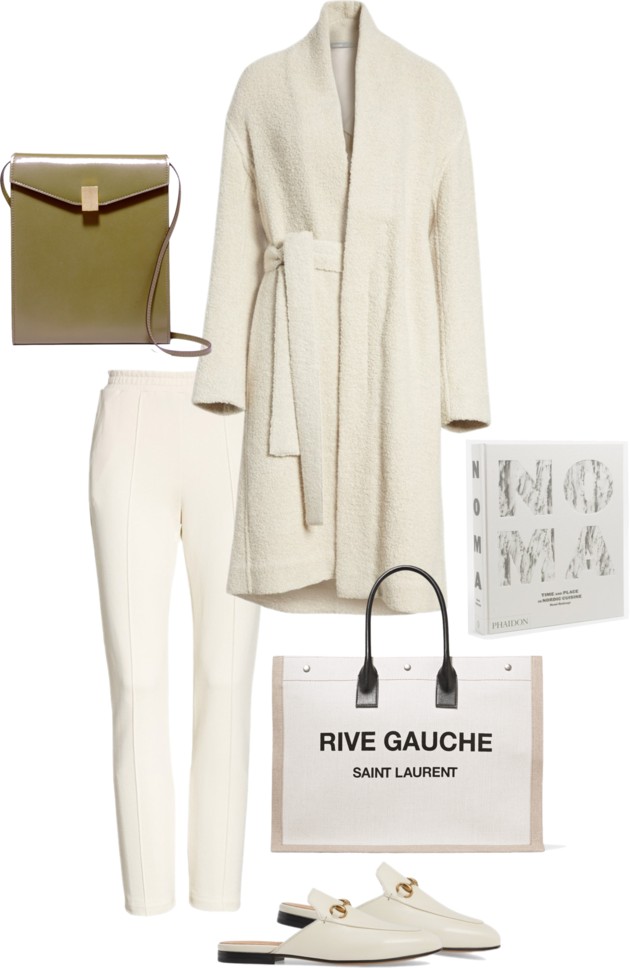 I love a creamy palette! And this wrap coat-slash-cardigan is both refined and casual. Makes for a versatile coat!
Yesterday was a busy one – I coerced a very-sick Lucia into having a "stay in bed" day. Which meant finding all sorts of ways to make resting in bed actual fun. A 4 year old thinks breakfast in bed is fun: fresh fruit, yogurt, cheerios served and eaten on a tray. In bed. And pretending to spill (but not actually spilling) was also fun. She watched a movie in bed, we read stories in bed. She napped (and I worked). By the time she made it out of bed for me to cook dinner, she was happily off in her own corner to play. A mostly restful day: success! Meanwhile, I took every chance I could to join scheduled work calls, get along on some projects and respond to emails.
Here's hoping that her extra restful day yesterday makes for a healthier day today!
Thanks for stopping by and hope you're having a wonderful week!
***
Belted wool blend coat (40% off here)
Pintuck pleat pants (here)
Olive shoulder bag (here)
Shopper tote (here and here)
Mules (here and here)
Coffee table book (here and here)