Kauai (Three)
March 21, 2018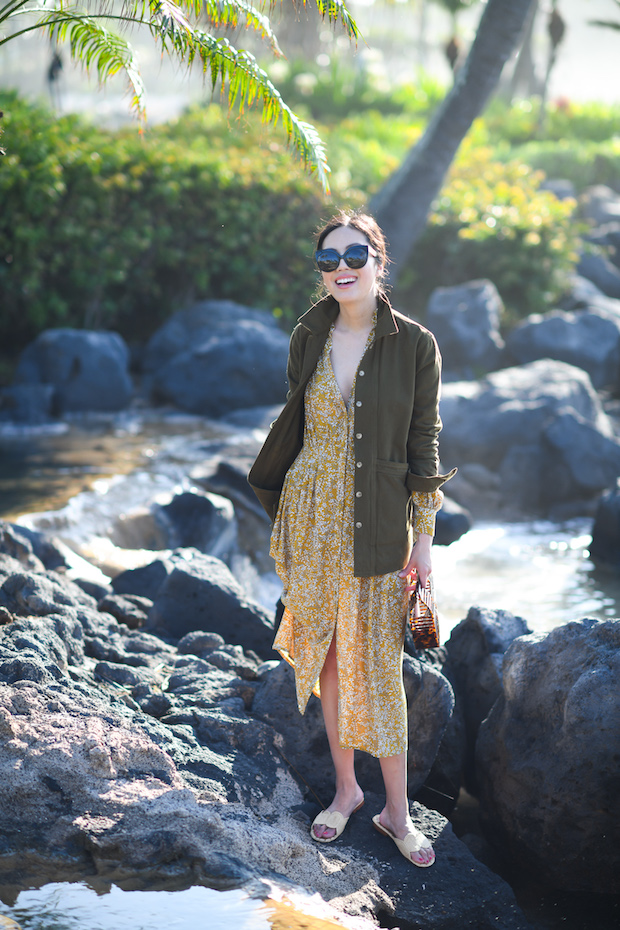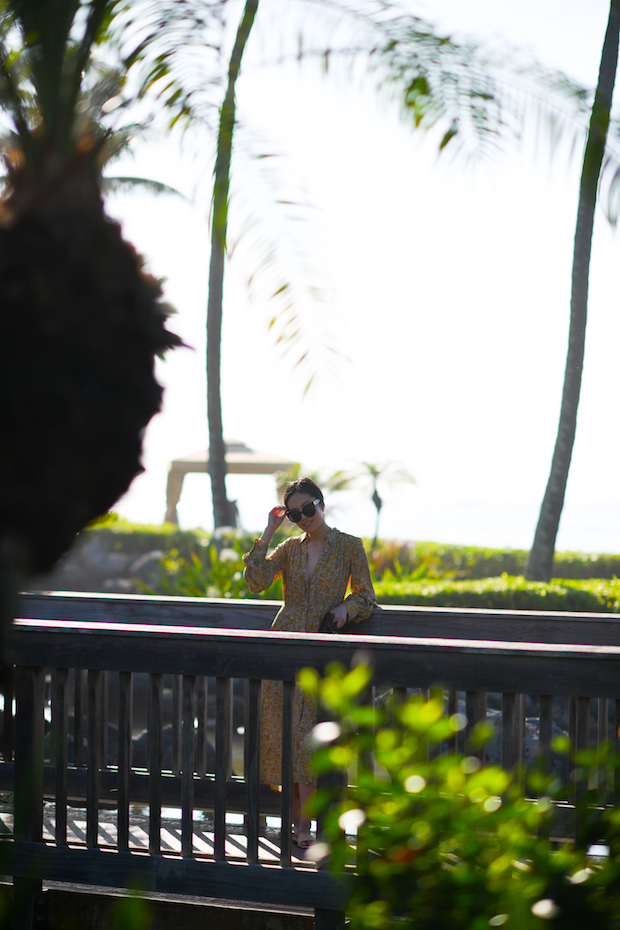 During my first 24 hours in Kauai I managed to get bit by mosquitoes 4 times (and they swell – badly!). Then I found this at the local store and have not gotten a single bite after! So either I'm lucky (knock on wood), or it actually works… I'm optimistic that it works!
We went on an incredible helicopter ride to get a bird's eye view of the island through its valleys, mountain tops and coastline – simply magnificent. It was my very first helicopter ride (and Lucia's too!) and such a memorable one at that. Back to the good ol' vacation schedule of beach, pool and food now! Back to reality soon and I'm definitely not ready!
Hope you're having a great week so far and thanks for stopping by!
***
Dress (here)
Jacket (here)
Sandals (here and here | also love this pair and this pair here for $25)
Purse (here)
Bracelet (here)
Sunglasses (here)
Lips (here in "Lotus Flower")