Casual Friday
March 2, 2018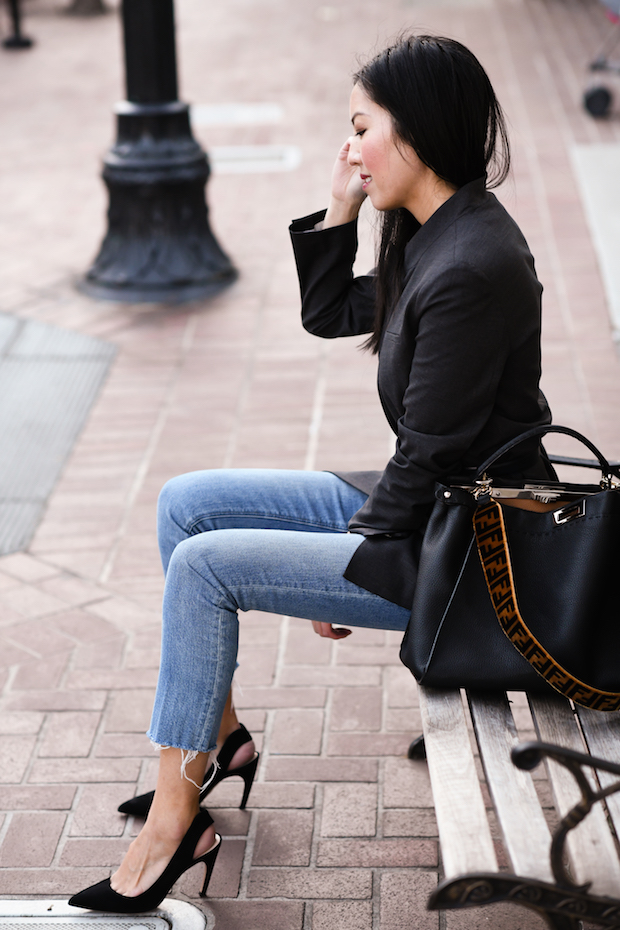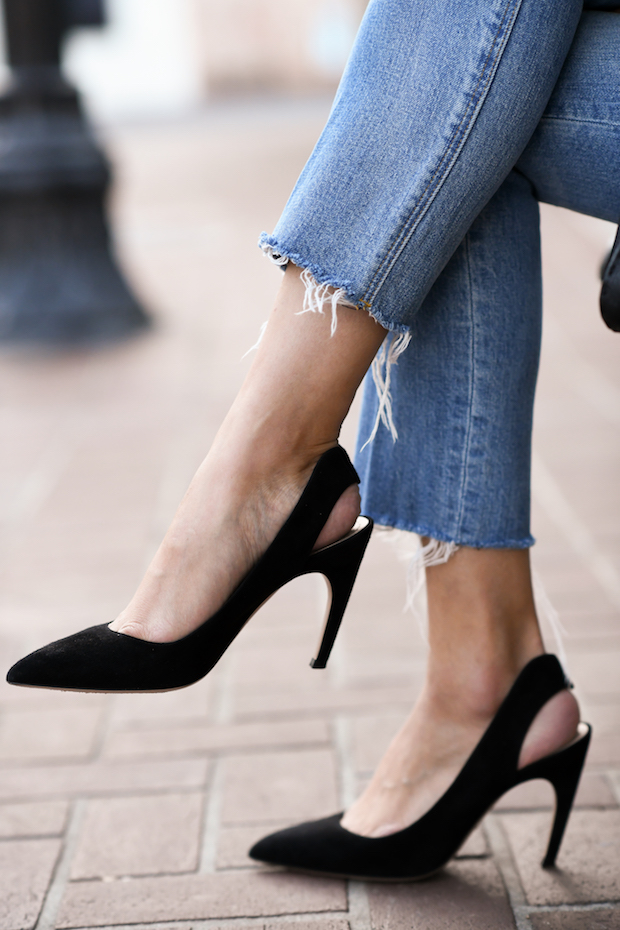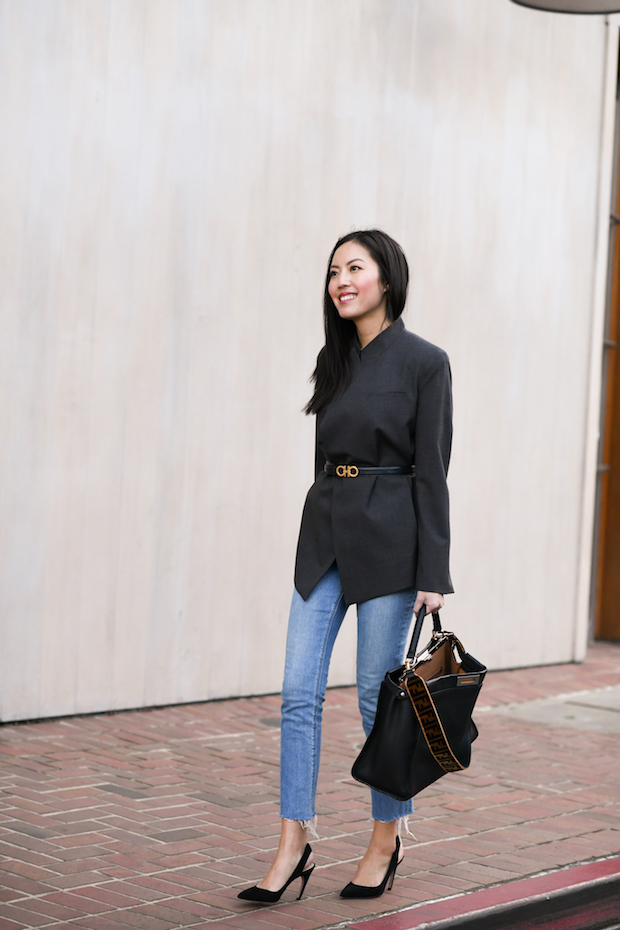 Taking out this blazer for a more casual spin with my favorite vintage belt (from my mom's closet!).
It's been a pretty rough few days solo with Lucia, a post-surgery Buffalo (our younger dog, nothing major thankfully!), work, blog and all of the above with travel thrown in the mix. I don't know how I managed to make it through the airport/airplane with a 4-year old, 2 dogs, 2 roller bags, a kid's backpack and my purse. Suffice it to say: I survived(?). Phew. Looking forward to a relaxing do-nothing weekend!
Happy Friday and thanks for stopping by!
***
Blazer (here | a few more new arrivals I  love: this dress, this dress which I have in a different color, and I recently shared this sweater on my Instagram Stories – love it!)
Belt (such a classic it's still available here)
Heels (bought it here)
Purse (bought it here, and strap available here and here | found more bags like this on consignment still available: here and here)
Weekend wishlist: