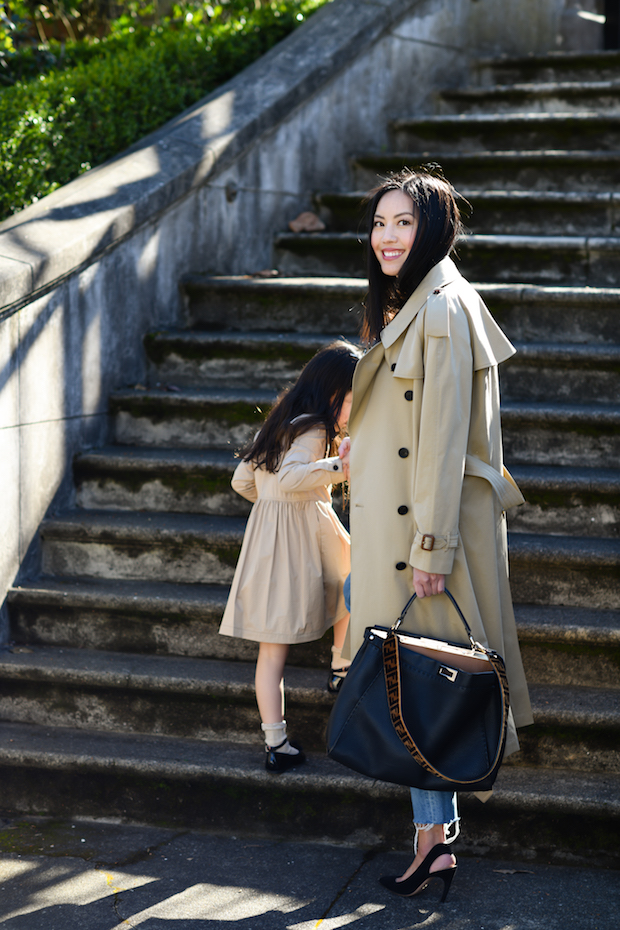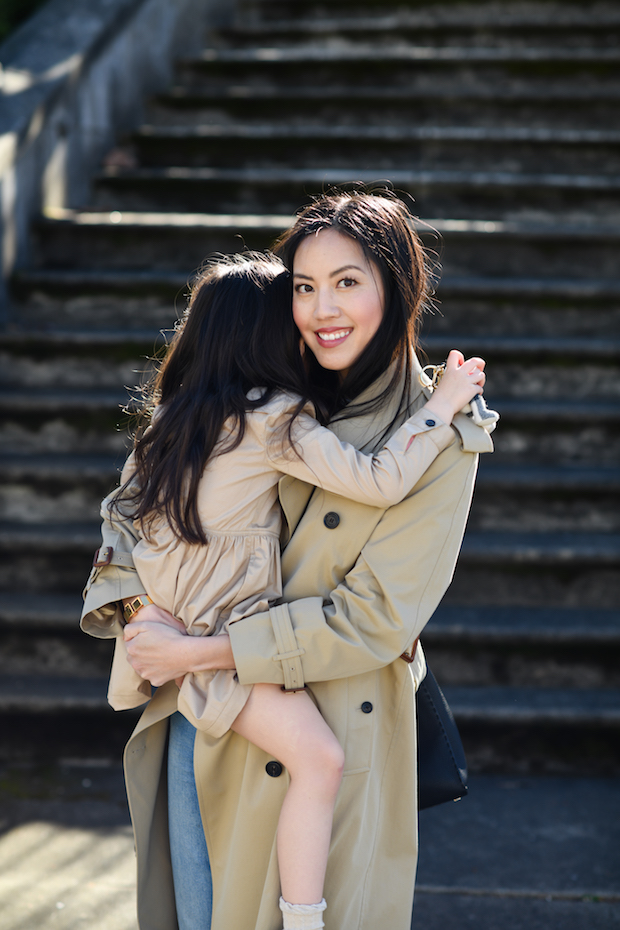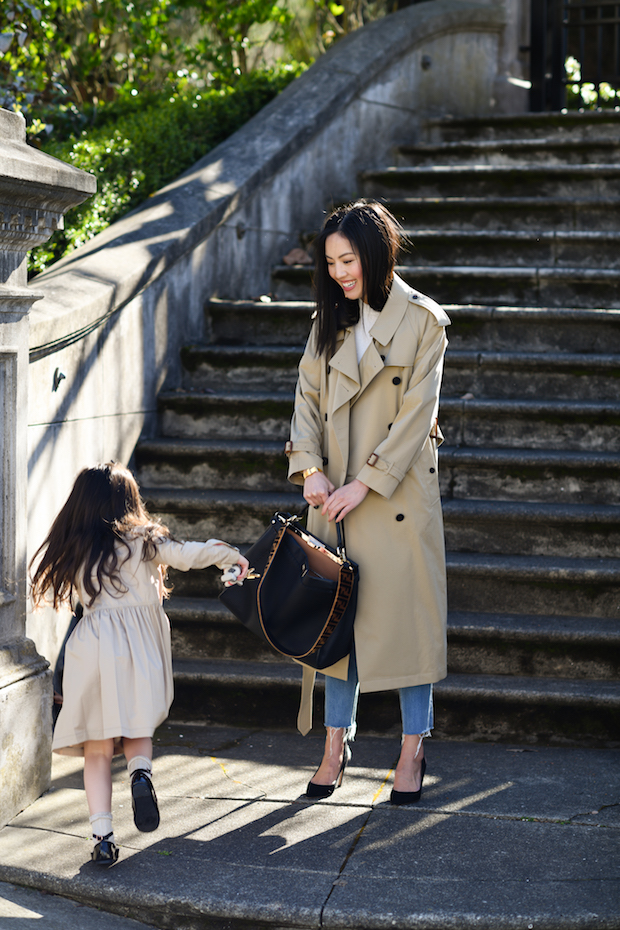 Good morning and happy Monday! I've received some questions on my make-up lately, so here's a quick little update on my make-up from this post: this foundation (5.5), concealer (almond), a light liquid blush (#11), layering a powder blush, highlighter, eyebrows, eyeshadow (tisse essentiel), eyeliner, mascara and lipstick (neutral rose).
PS: Lucia and I were invited to share a mini-me look – we had so much fun with it! See more of the mother-daughter feature here.
Hope you have a wonderful start to your week!
***
Trench (here)
Sweater (here)
Jeans (similar here)
Heels (bought it here)
Purse (bought it here, and strap available here and here | found more bags like this on consignment still available: here and here)