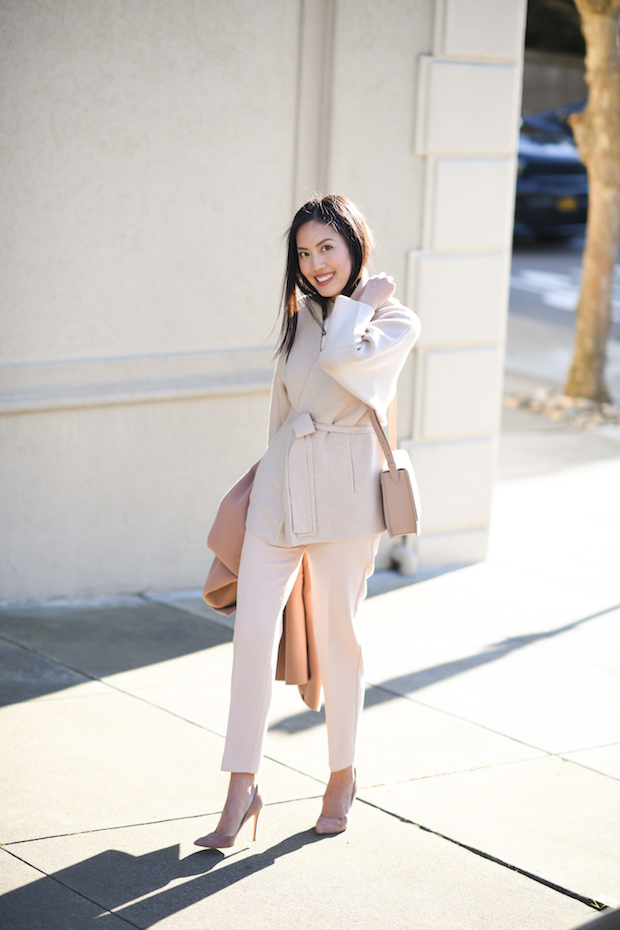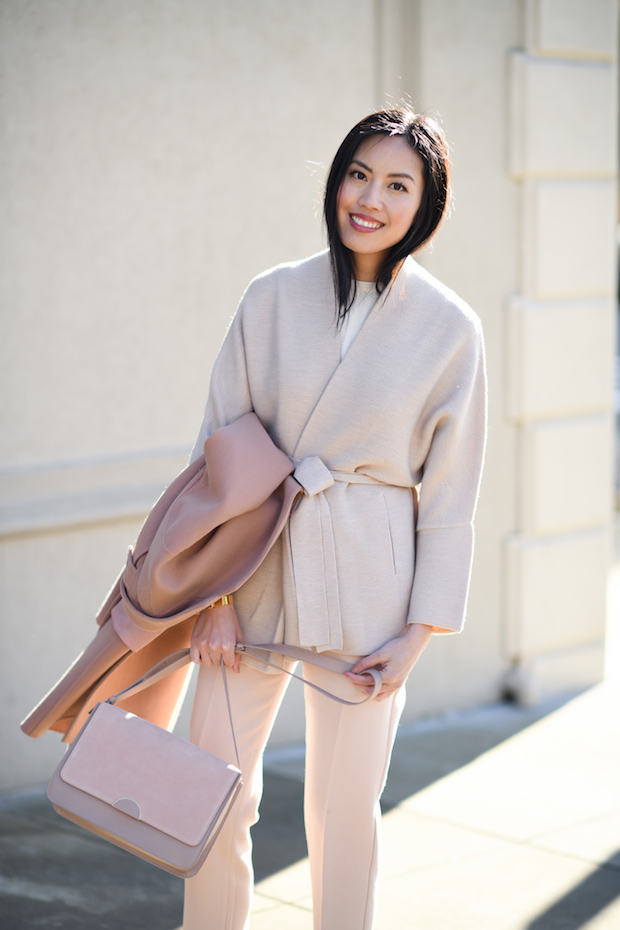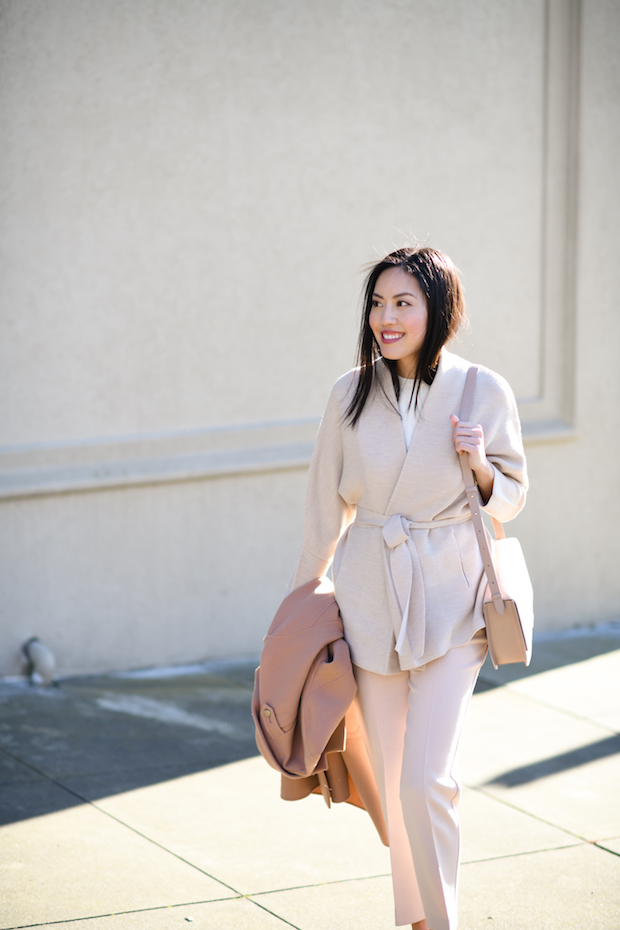 Good morning and happy Monday! I may have swapped my 'camel-everything' of last year to 'blush-everything' this year. It's soft, feminine and an easy go-to neutral.
How was your weekend? We managed to have the relaxed, do-nothing weekend that we were hoping for. Gearing up for another busy few weeks before heading off to our next destination: Kauai! It'll be my first time there – do you have any recs? Would love to hear it!
Thanks for stopping by!
***
Sweater (in love with this knit! it's thick, stretchy and so well made! here | also from their knitwear collection, I love this cardigan, this shawl, and absolutely love this dress)
Top (here)
Pants (bought it here on super sale | similar styles priced high to low: here, here and here)
Purse (here | and obsessed with their new little mini cases here, and this dress here)
Coat (here)
Heels (here)