Navy and White
April 13, 2018
Sponsored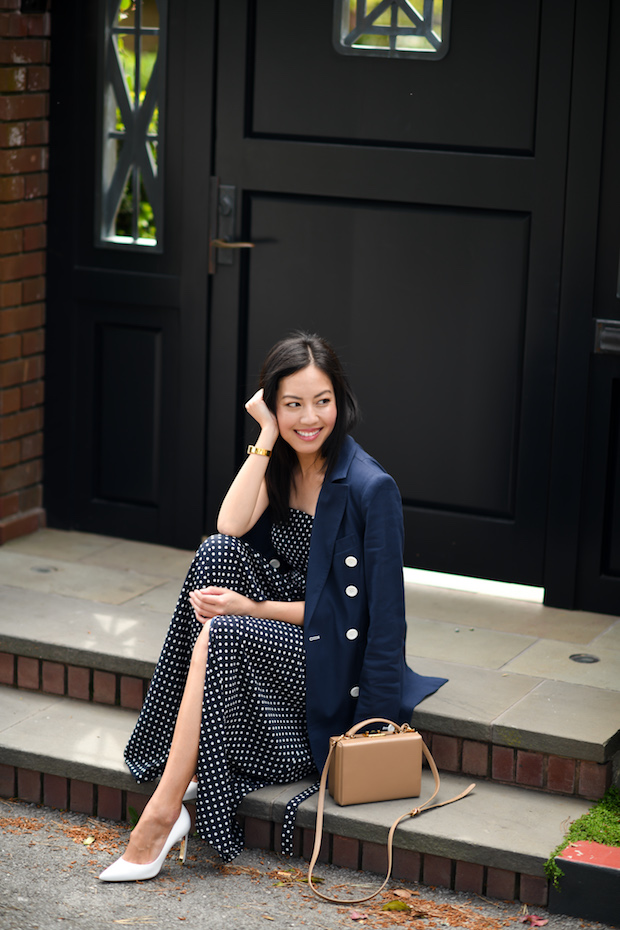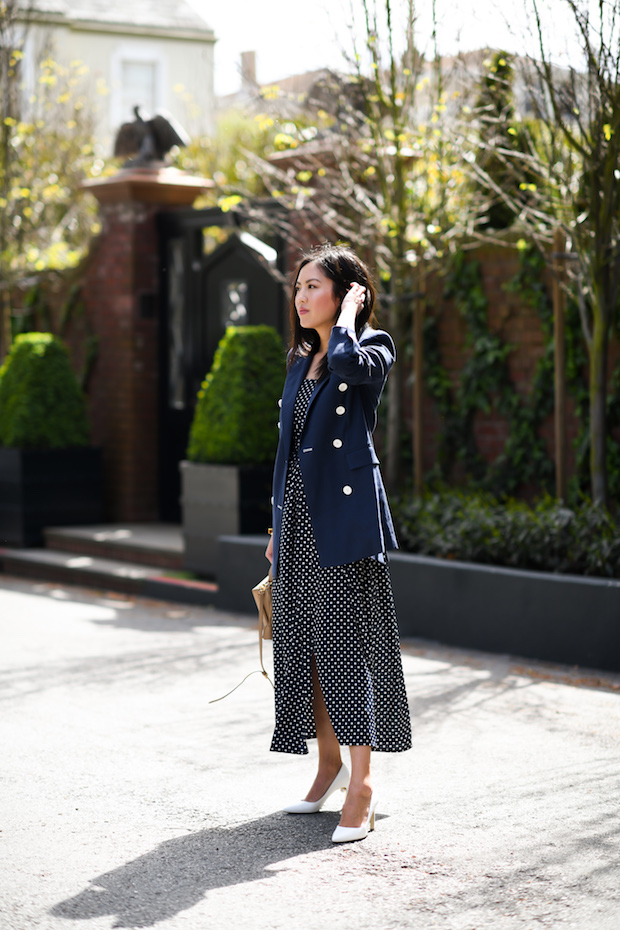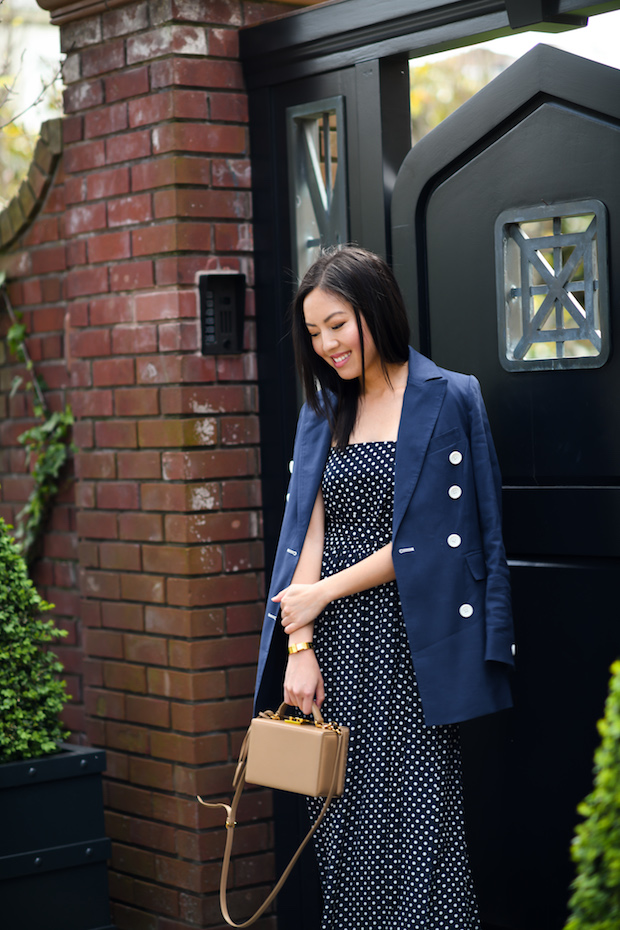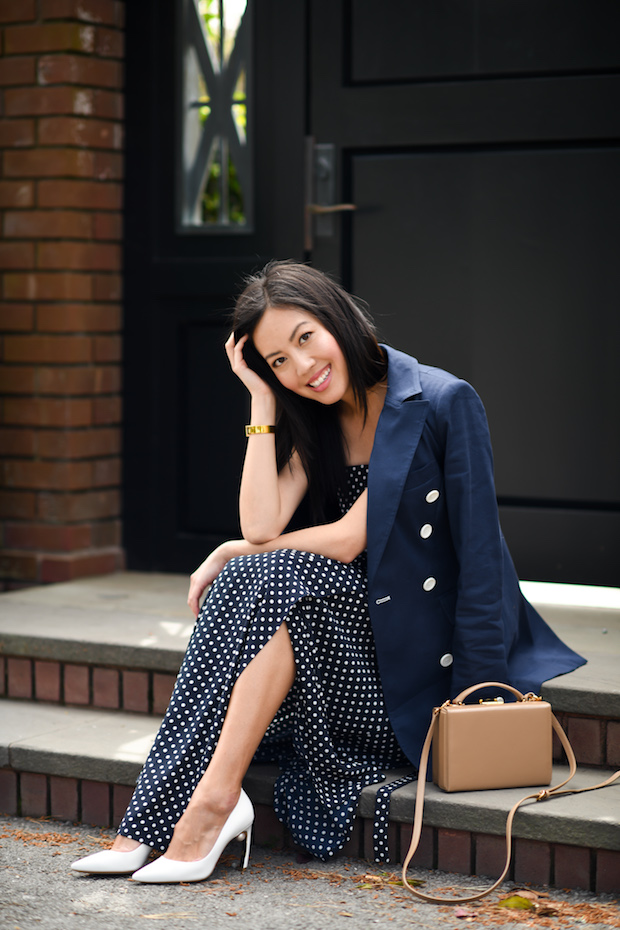 Good morning! After a few months of being in a bit of a winter rut, I'm so excited about Spring and Spring clothes. I enlisted the help of my new stylist at Trunk Club, Betsy, to help me discover some fresh pieces for my closet. We talked about my love for oversized blazers, new Spring prints, and an overall "what does Spring look like?" trunk.
I've shared some of my finds from the service previously as well as how it works, but here's a refresher: you create a style profile, chat with your stylist and then receive a literal "trunk" full of clothes and accessories for you to try on at home. Keep only what you love (and the $25 styling fee goes towards any of your purchases). And as it's a Nordstrom company, shipping and returns are always free. It's not a subscription, so you only receive a trunk when you request one.
From my trunk I absolutely love this blazer. The contrast button detailing might have deterred me from trying it on if I were to have seen it in store or online, but once I tried it on (and paired it with this polka dot dress!), I was sold. My new Spring blazer.
Thanks for stopping by!
PS: They originally started as a Men's service – I definitely need to request one for my husband! And if you're lucky enough to live by one of their clubhouses, you can also work with a stylist in person there.
***
If you're interested, click here to try the service. And for FAQs, click here.