Spring Statement
April 4, 2018
Sponsored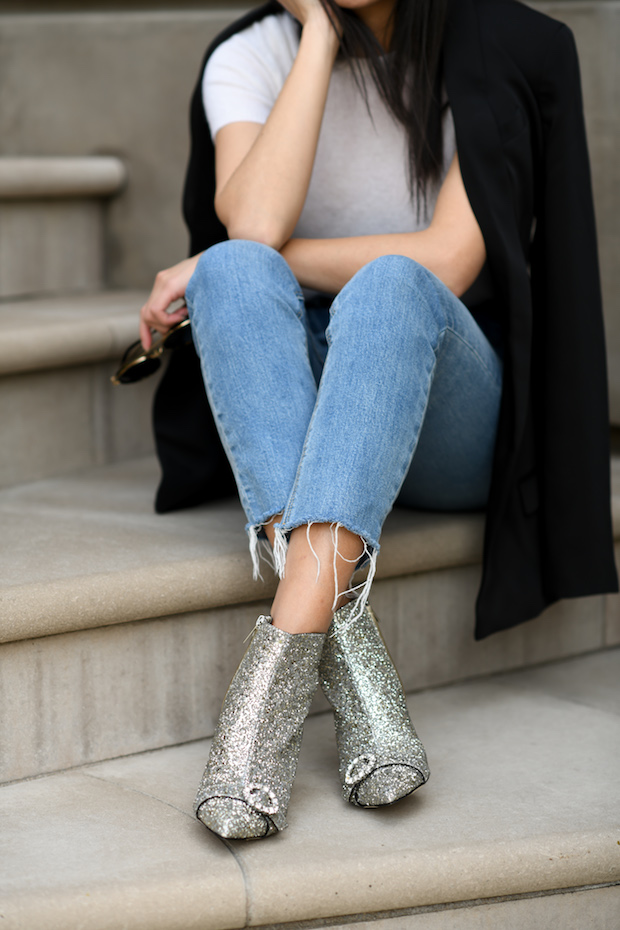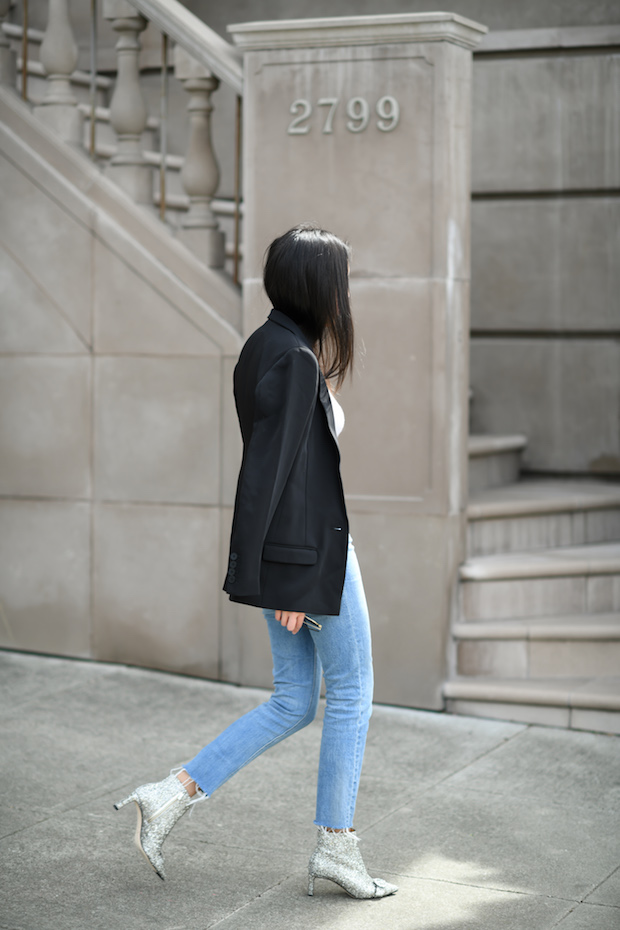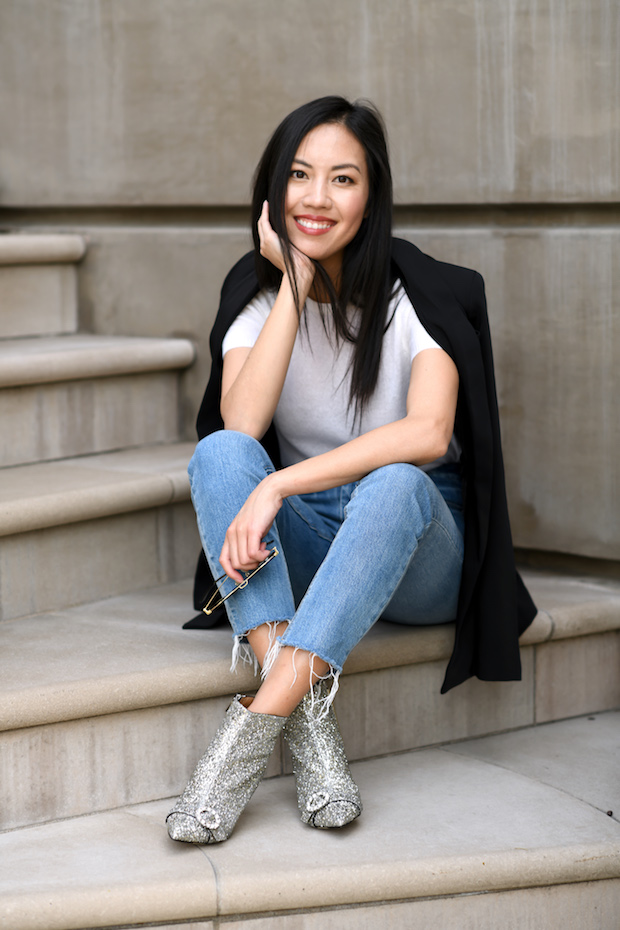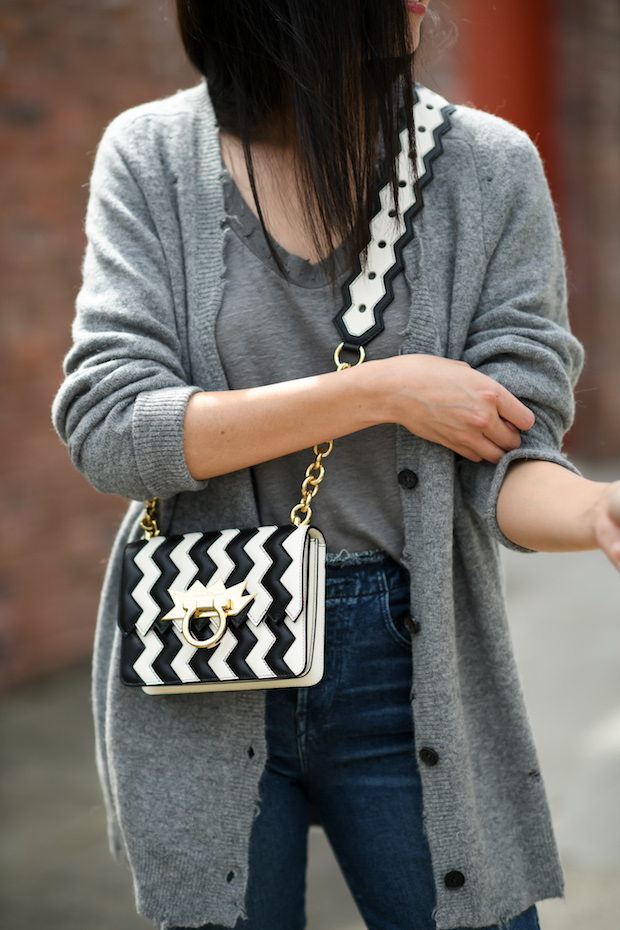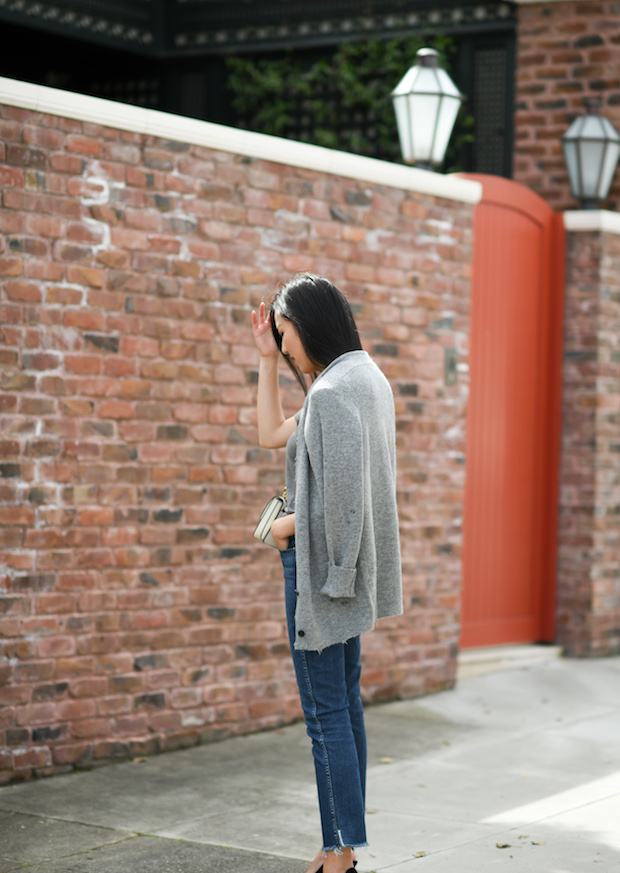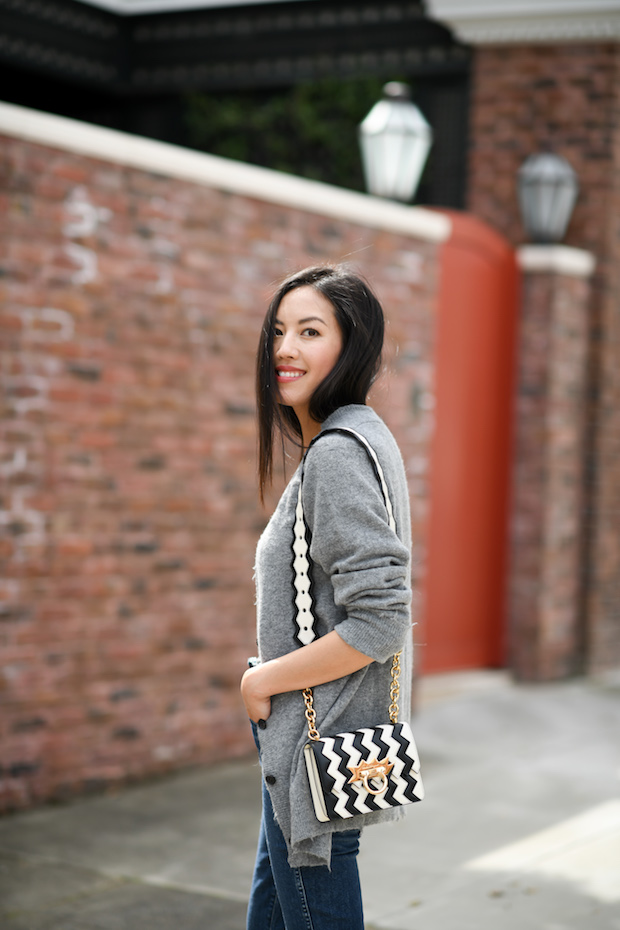 Ushering in Spring with a few new statement pieces in my closet from ELEVTD: new booties (I'm calling them my wizard of oz booties – they are so fun and fancy) and a graphic mini crossbody bag by Ferragamo (such a wild look for the brand – I love it). I just discovered the site and love their 7-days-a-week customer service for returns & exchanges, product queries and size advice. Plus they offer free shipping and returns.
The easiest way for me to wear a statement item is by balancing it with classic go-tos. For the booties, this boyfriend blazer added the perfect elevated but grounding element. I also tried the boots on with an all-white midi skirt outfit and can't wait to wear it out. For the graphic mini bag, I fell back on the classic "jeans-and-a-tee" combo. The jeans, cardigan and linen tee all have have distressed details for a casual, cool vibe. PS: I love linen tees!!
Happy Spring! Thanks for stopping by and hope you're having a great week so far!
***
Glitter boot (here)
Blazer (here)
Graphic purse (here)
Cardigan (here)
Tee (here)
Dark denim (here)
More on my Spring wishlist: