The Classic Layer
April 23, 2018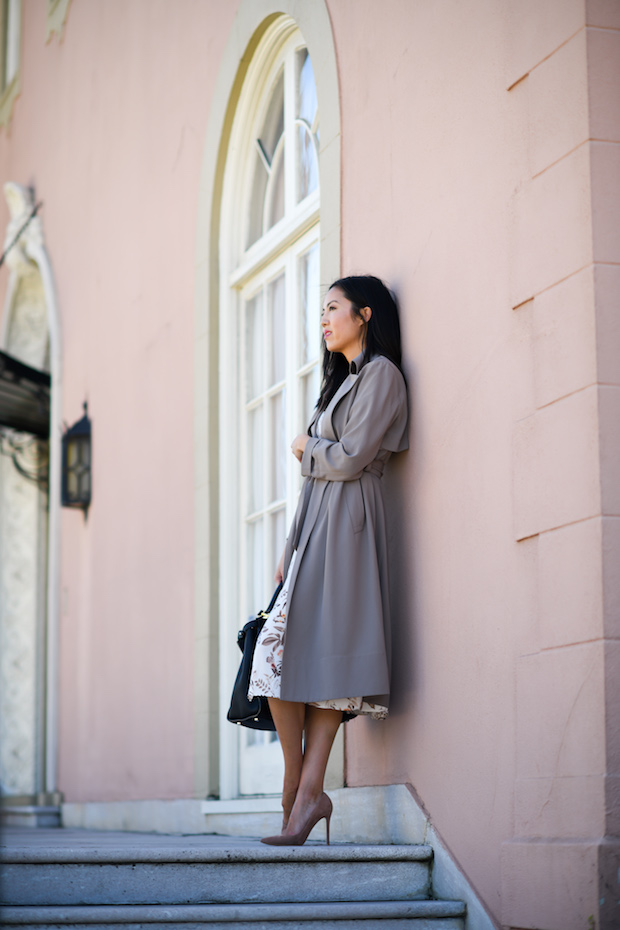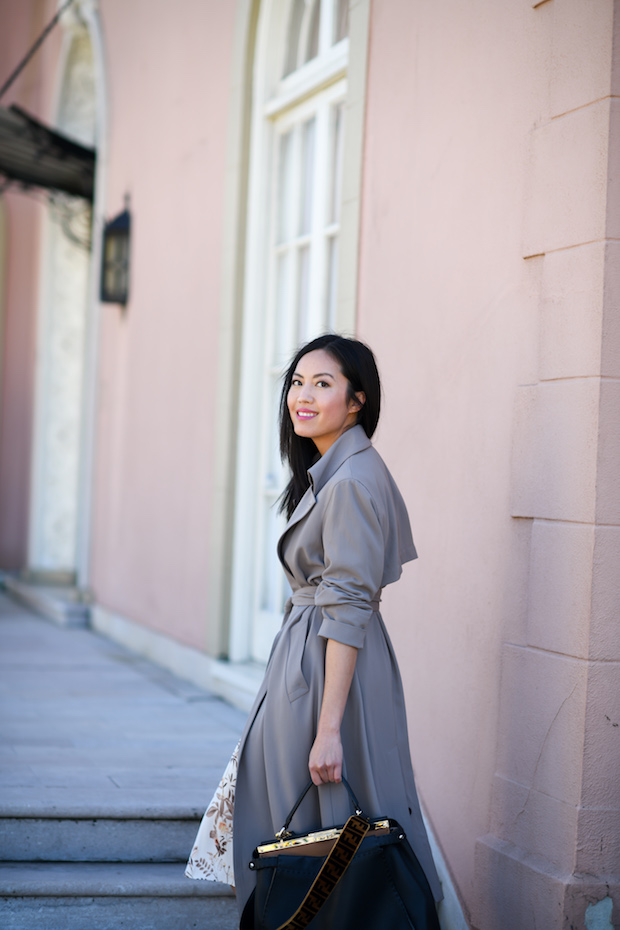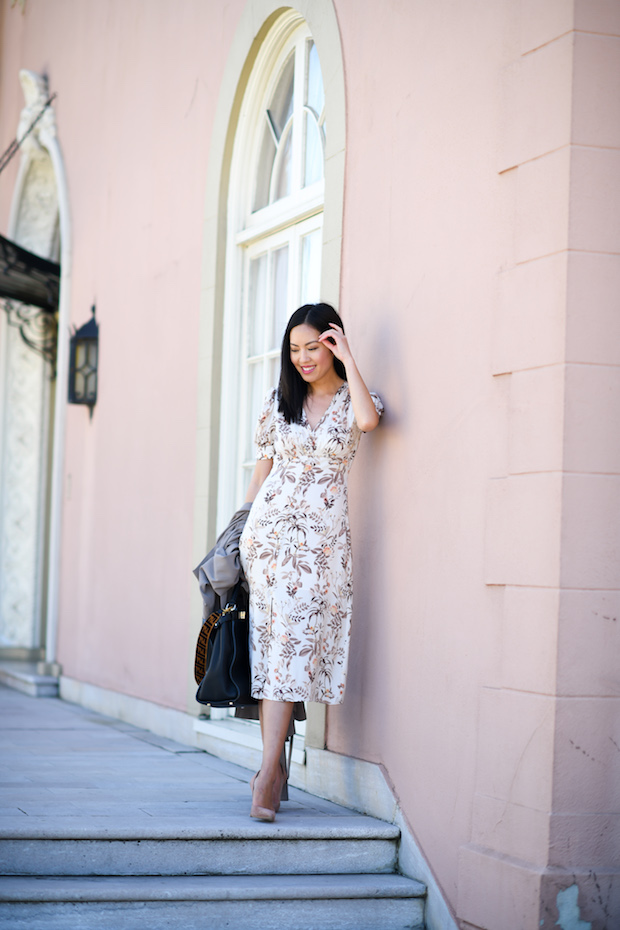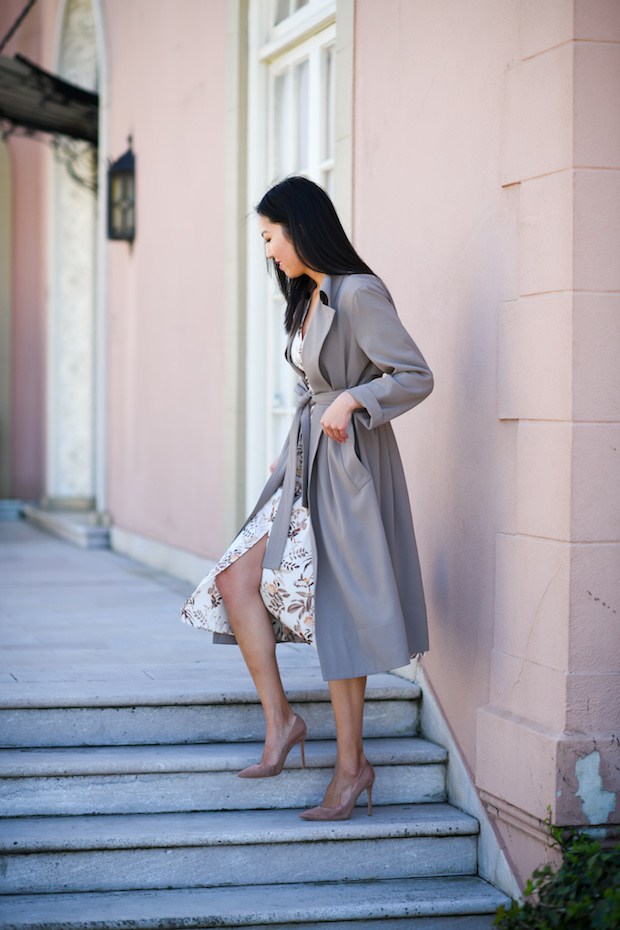 Good morning and happy Monday!! Getting right back to work after an extended weekend in Dallas (no sleep – I had to wake up at 3am on the day I flew in and on the day I flew out!). It's definitely going to take a few days of good sleep to get back to normal, but it was so worth it.
Wearing my latest trench find (a layer that I can't seem to get enough of – it is the ultimate coat style and one that I can never say no to!!! It's an obsession!). This one is perfect for travel (it doesn't wrinkle!) and it just feels expensive and substantial.
Hope you have a great start to your week and thanks for stopping by!
***
Trench (beautiful drape on this one! similar in fabrication and feel of one I wore a lot last year – this one is a fraction of the price! here)
Dress (here | in blue here)
Purse (more versions on consignment here | strap available here and here)
Heels (here | similar under $150 here)