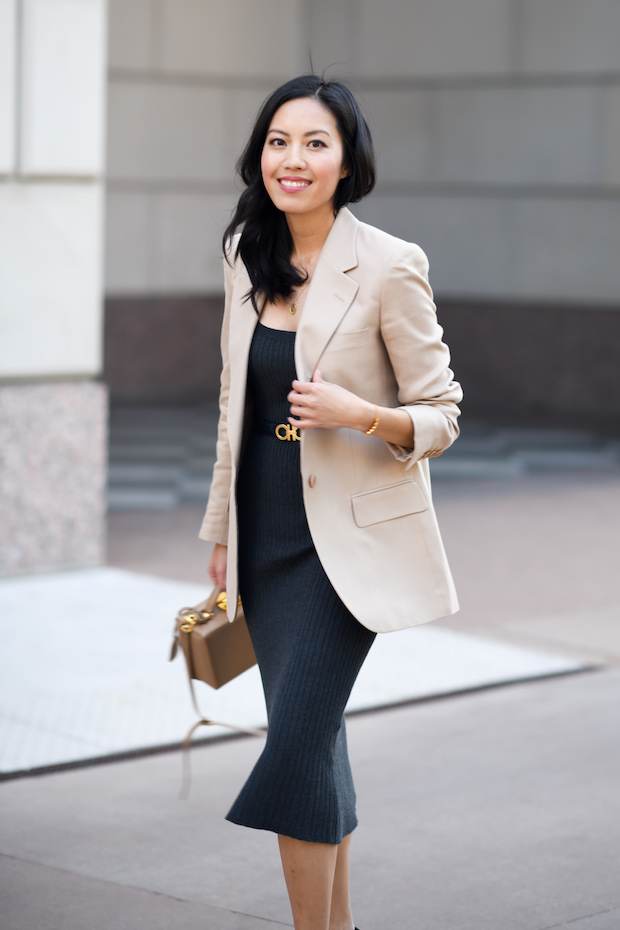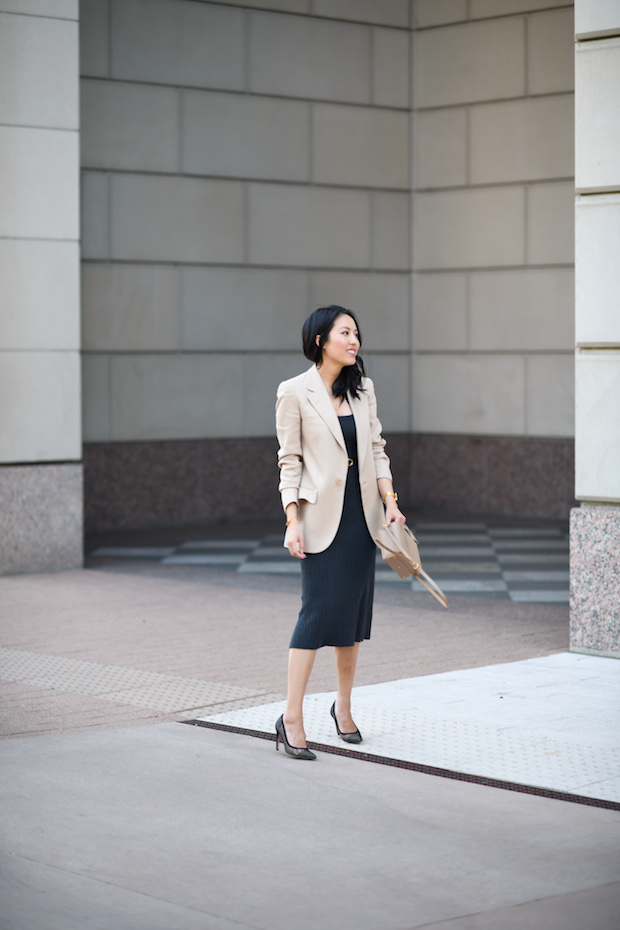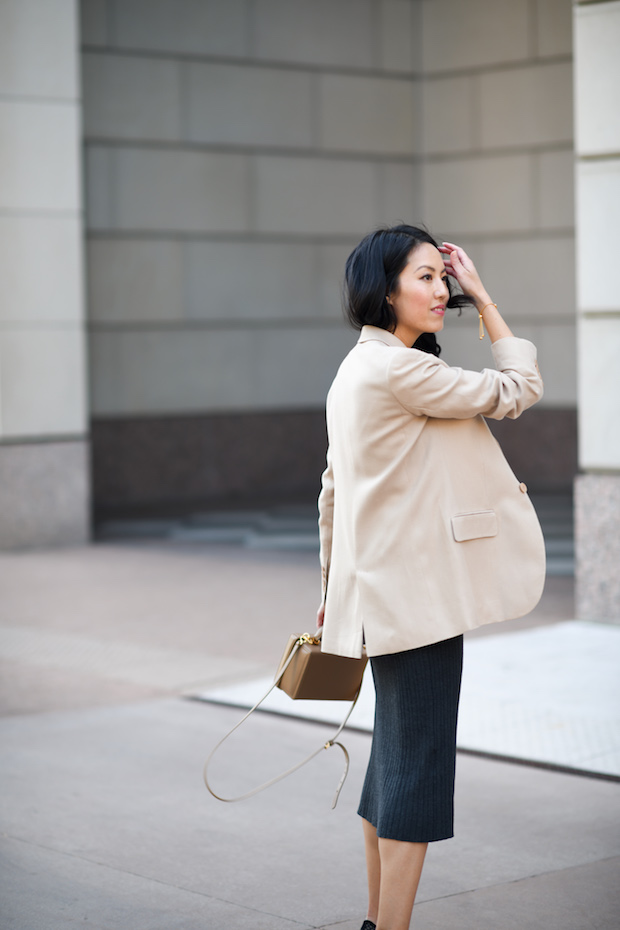 Jumping right into the workweek in an effort to stay ahead of the game. We had such a fun-filled weekend with some memorable moments:
Lucia learned how to ride her bike! Four consecutive days of practice and not only is she able to peddle on her own, she can now start the bike on her own too. So fun to see her new-found skill light up her face.
I held my cousin's baby for the first time and oh! is she sweet! So many flashbacks to my memories of the newborn stage, especially as I look at my growing 4.5 year old (who is the size of a 6 or 7 year old).
A full day at the Discovery Museum with our friends. It's been a long time since we've been there and the experience is markedly different.  Our kids don't need (or want) us to play with them anymore – they're busy making up their own games together!
Hope your weekend was a great one! Happy Monday!
***
Dress (here | also now in black here)
Blazer (bought it here | similar here under $75)
Belt (here | also love the wide version which is reversible here)
Heels (more Dior pumps I love: here, here and here)
Purse (here | and similar style for less here)
Bracelets (here | found a similar cuff style for less here)
Monday wishlisting: