Workwear Wishlisting
April 11, 2018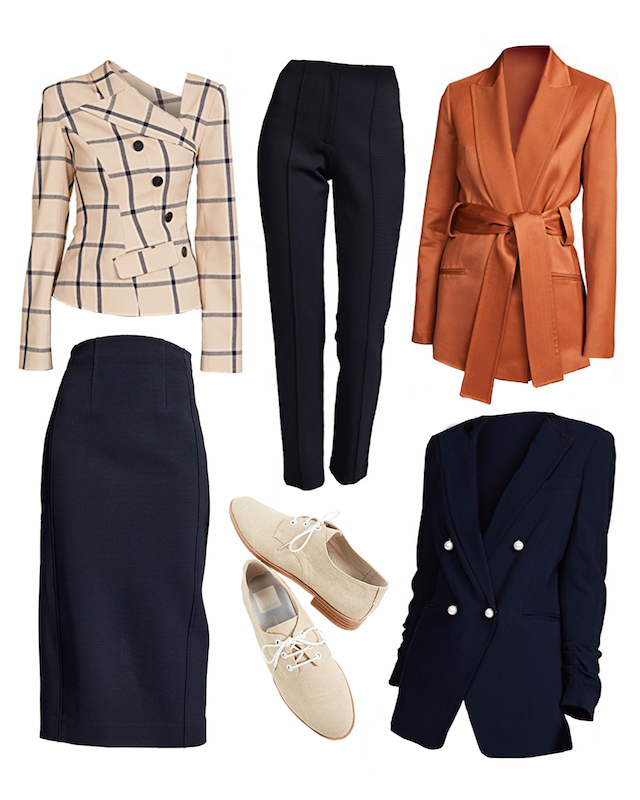 Tuesday workwear inspiration – neutral ivory and a pop of burnt orange grounded by the always-classic navy.
Heading into the office for a short day today (Lucia is still on Spring Break…). A few things I always bring with me: banana (i.e. breakfast on the go); laptop (I have the tiny 11″ air but after 5 years of heavy use (and heavier files) it's getting ready for a major reset (one of those things that are always on the to-do list); external hard drive (due to those heavier files mentioned earlier, and I don't mess around I go for the 4TB version!); and lipstick (no matter how quickly I got ready lipstick always makes me feel more presentable. just started using this one and it is extra moisturizing!). Ready to take on the day!
Thanks for stopping by and hope you're having a great one!
***
Plaid twisted jacket (big sale just started! here | similar for less here)
Oxford flats (here)
Wrap waist blazer (here | similar for less in velvet here and here)
Navy blazer (here)
Pencil skirt (here | similar here for less)
Trousers (here | similar here for less)