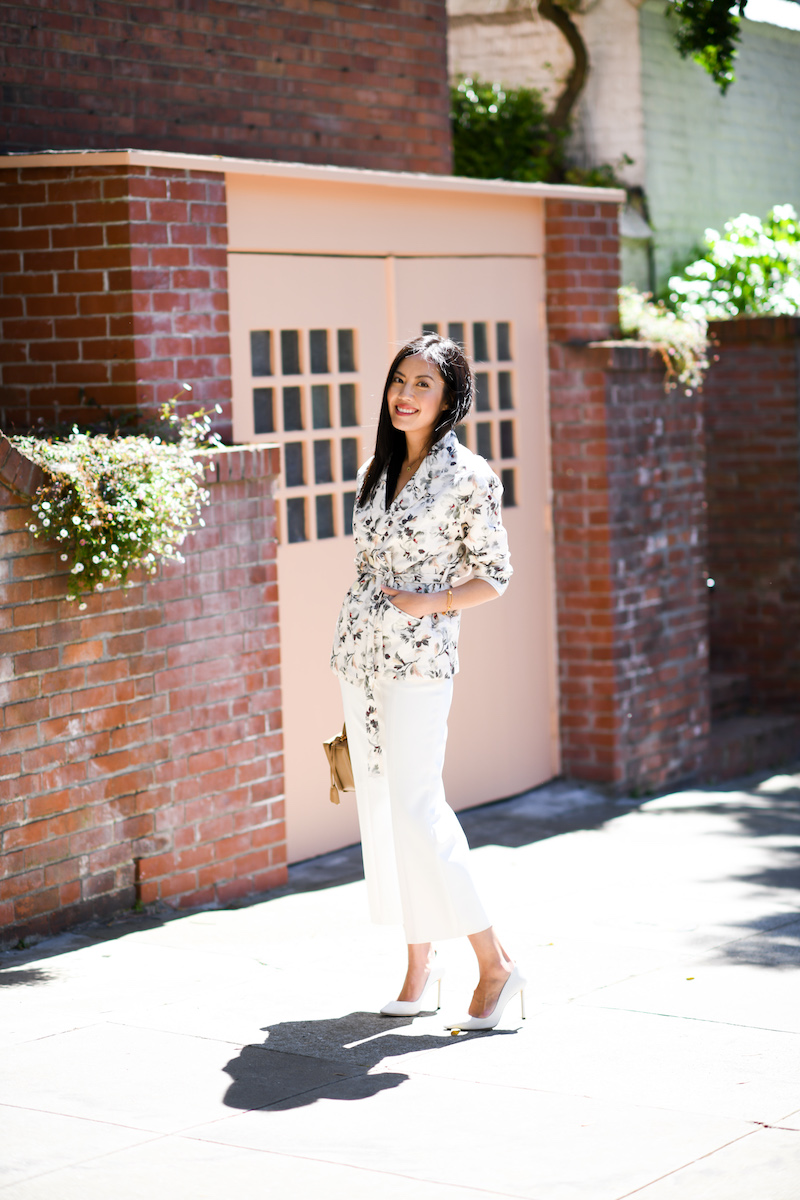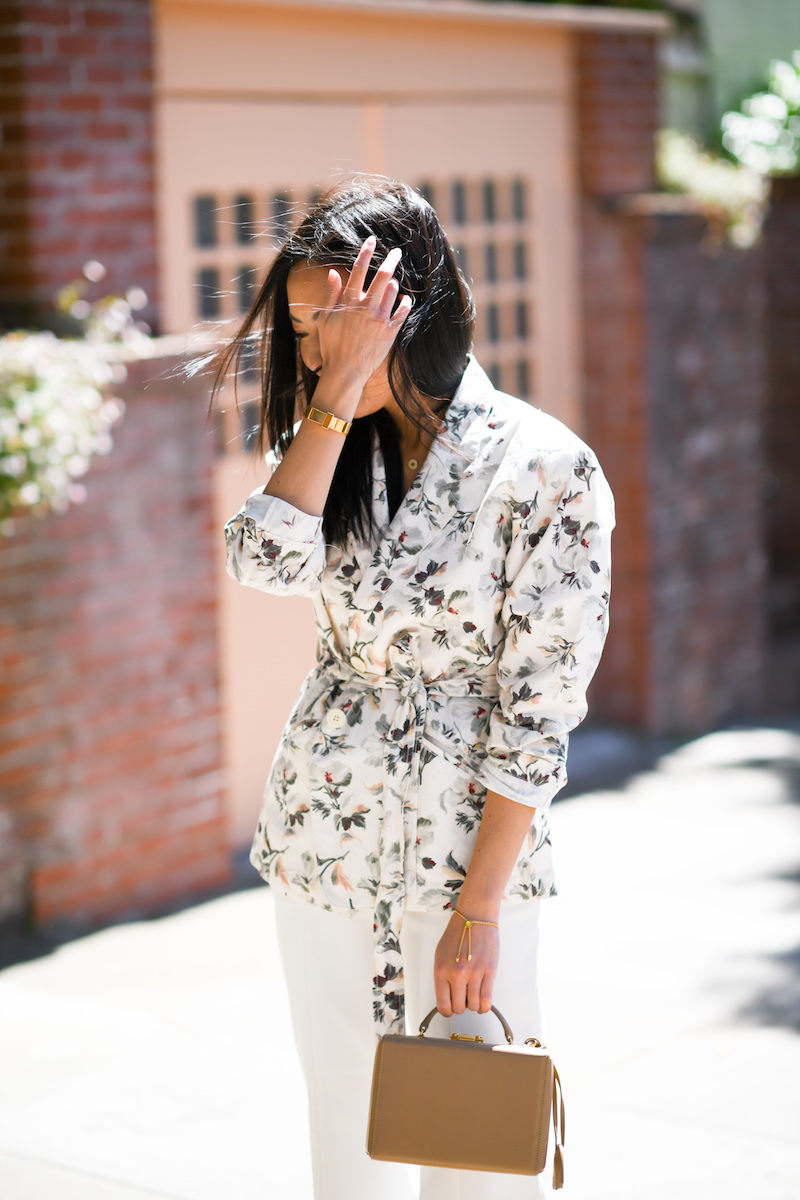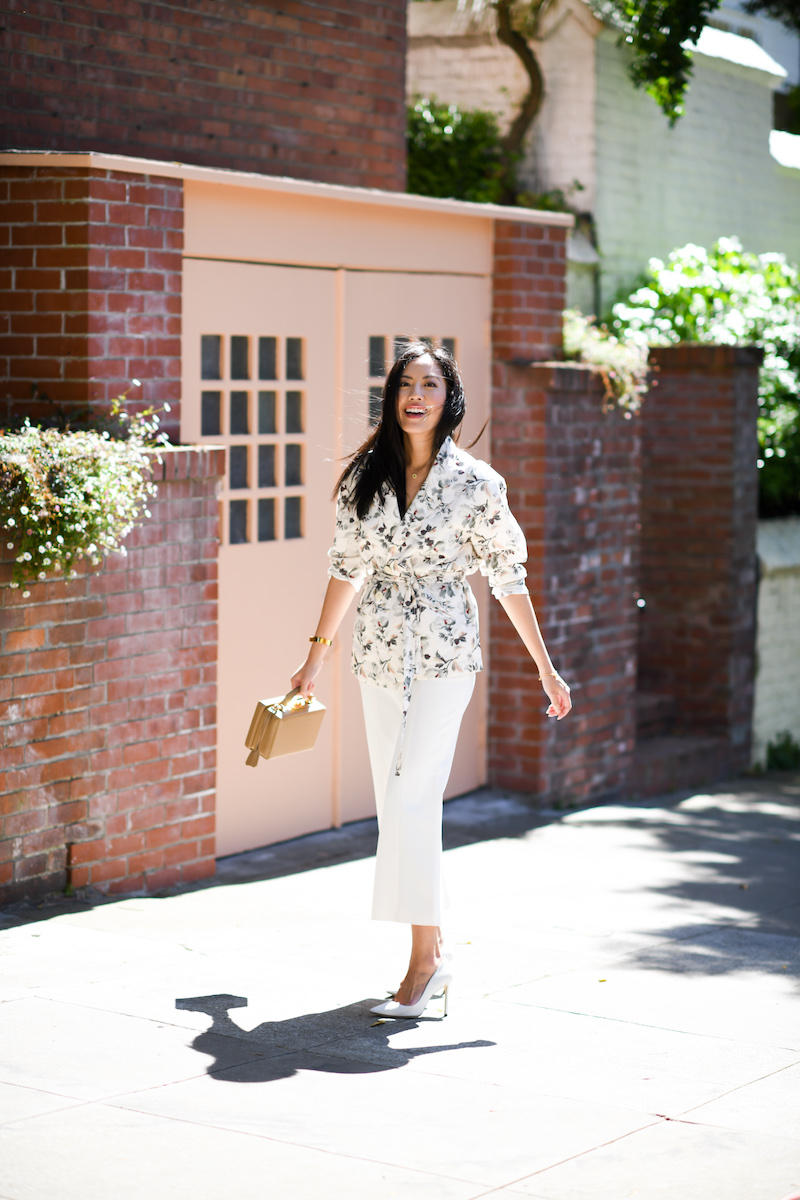 Good morning and happy Wednesday!
I had a moment of panic when I realized that we're rapidly approaching June – Lucia's finishing school, summer weekends are filling up fast, and what?! Almost halfway through 2018? Where did the time go??
I'll be back tomorrow with another post – super excited about it! See you then…!
***
Blazer (here, here and here)
Trousers (bought them here | sale season is a great time to invest in classics like trousers – you'll score higher quality for less. my picks: here, here and here)
Pumps (here 40% off now! | so many white pairs on sale now: here, here and here for $90)
Purse (found one on consignment in a gorgeous camel color here)
Bracelets (here and similar here)
Sale wishlist: