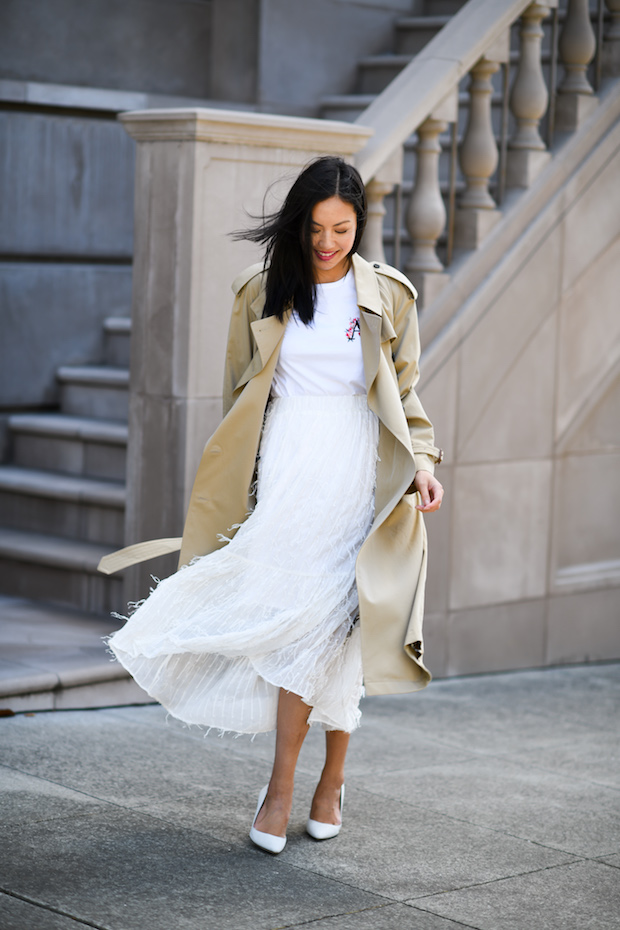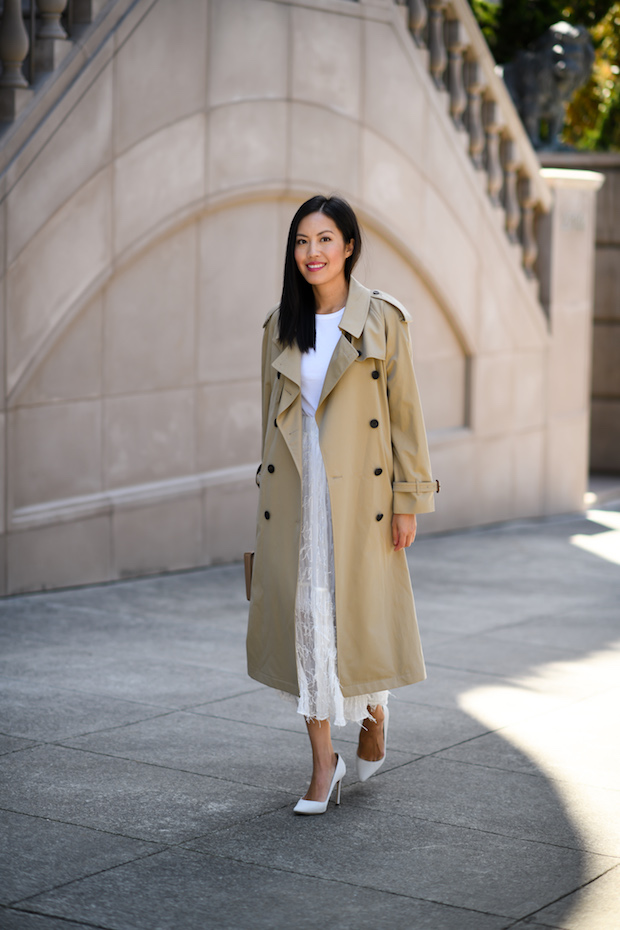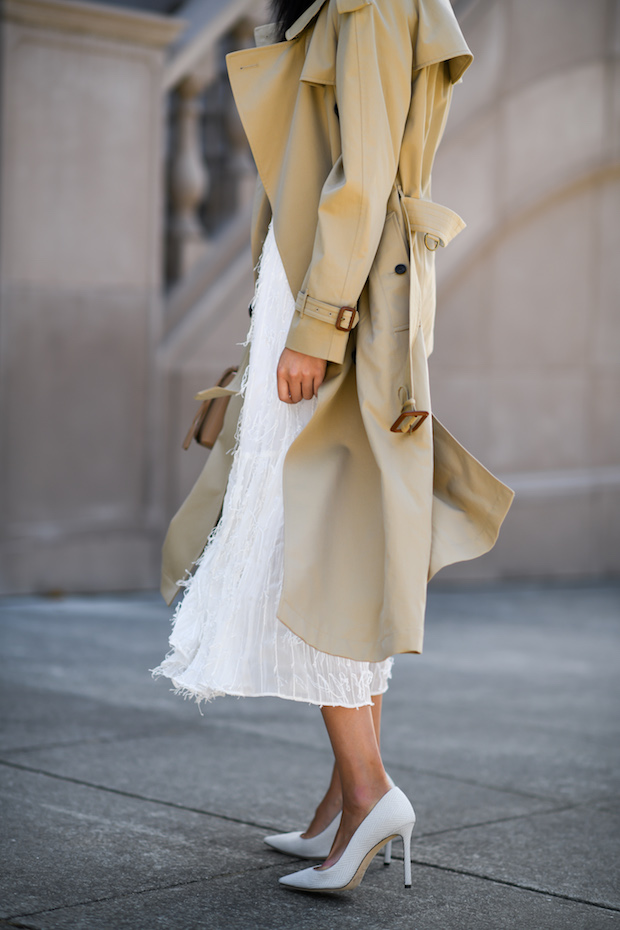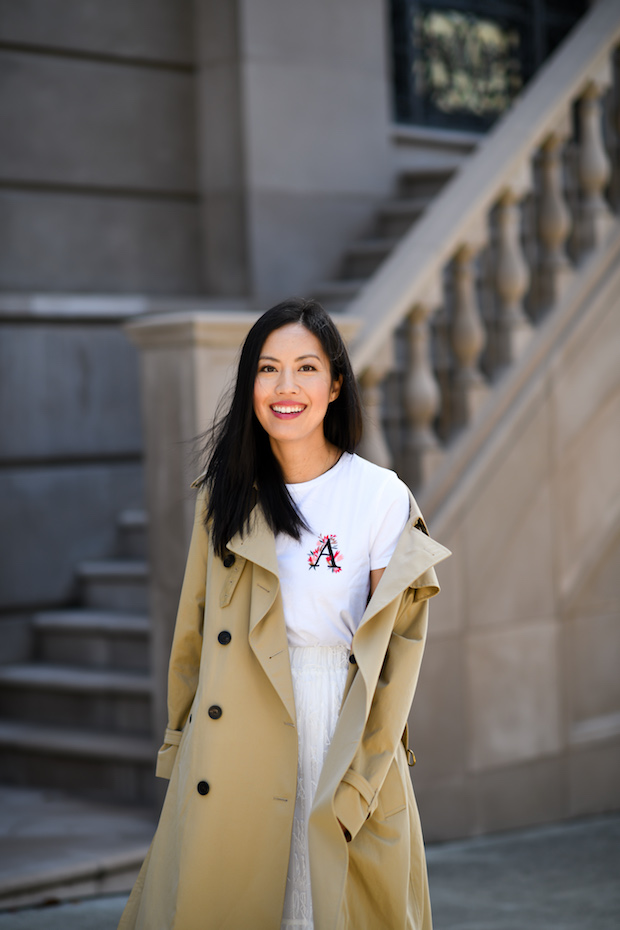 Good morning and happy Friday! "A" for positive affirmation… and mine, this morning, is: I'm excited to see what today holds. Waking up with a smile and ready to take on the day.
Which reminds me…
I need to remember to do this on Mondays, ha!
Hope you have a wonderful weekend and thank you so much for stopping by!
***
Shirt (you know how much I love Sezane, and I'm especially in love with their new Demain initiative – the entire profit from sales of this tee will be donated to their charity program in favor of child education! here)
Skirt (my first order at this site where most items are under $100 and excited to say I'm keeping both items! skirt here and also bought this dress here)
Trench (here)
Heels (here | my favorite under $150 version here or this pair for $350)
Purse (here | and similar style for less here)
Weekend wishlisting: