Long Weekends Ahead
May 11, 2018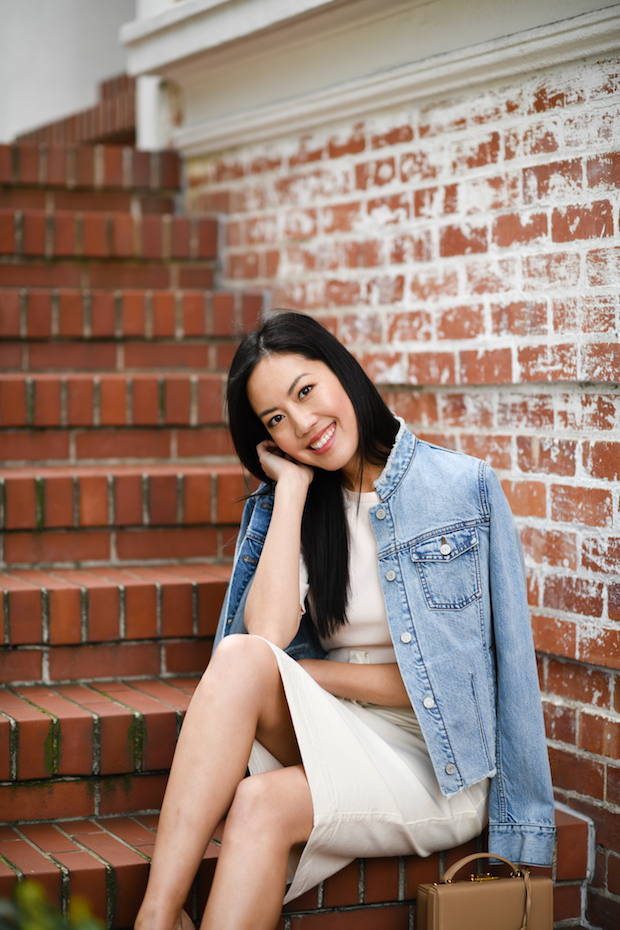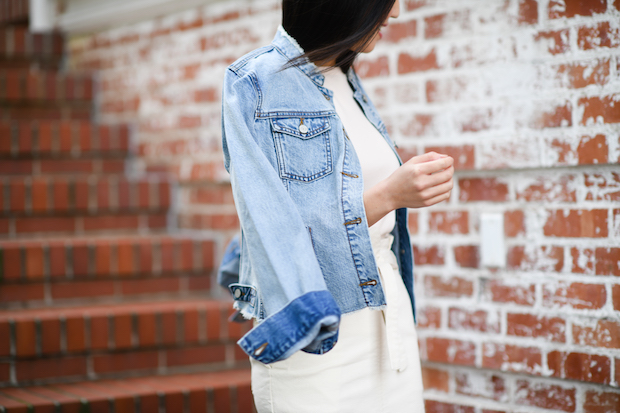 With summer around the corner, it's safe to say that the season of long weekends are upon us! I'm getting started with a long weekend in Baltimore soon – it's going to be my first time! It's a fairly long flight for a weekender, so I'm packing light and avoiding checked baggage (can't waste precious time waiting for bags at the carousel!).
All it means is that I have to be very selective about what I bring with me. This season, a light blue denim jacket is a must-have, and I love the subtle distressing on this one by Banana Republic. I prefer sizing up for denim jackets (works well over the shoulders and gives it a little more casual vibe when worn normally). And I also always stock up on new sweaters (lighter ones for summer), they're such a reliable standby, especially in the variety of colors that they offer. I'm always the first to reach for anything white, ivory, cream or blush. This one has just a bit of stretch and looks more elevated than your typical cotton tee. Perfect staples for traveling.
What else am I bringing? Flats. I'm going to waste no time exploring this city for the first time! Please send recs if you have any!!
Happy Friday!!
***
Denim jacket (here and can't wait til my order arrives for this white one – it's stain resistant!)
Tee (here)
Skirt (not available yet but I love this navy blue one with contrast stitching!)
Heels (similar here)
More of my favorite finds right now at Banana Republic here: