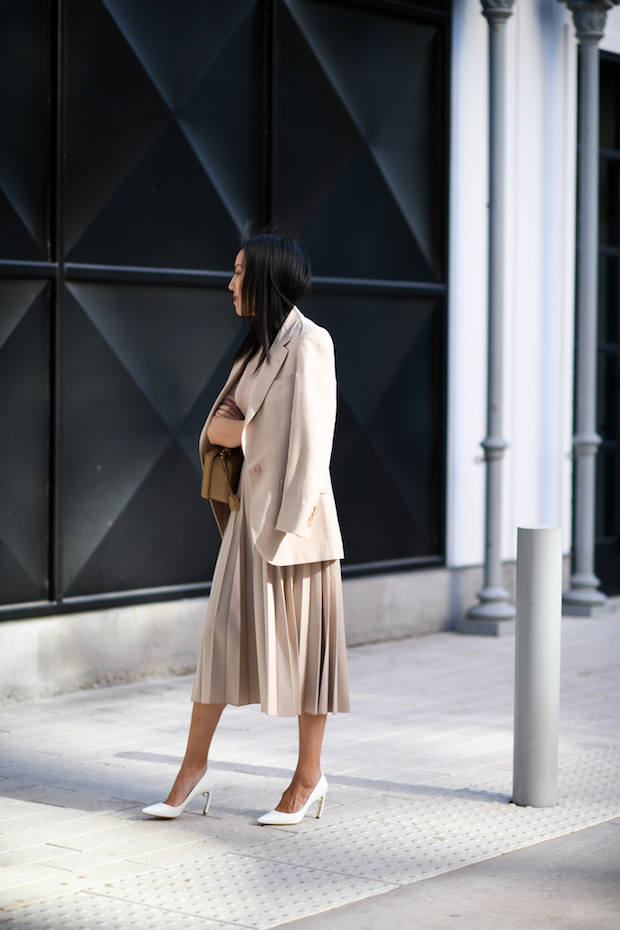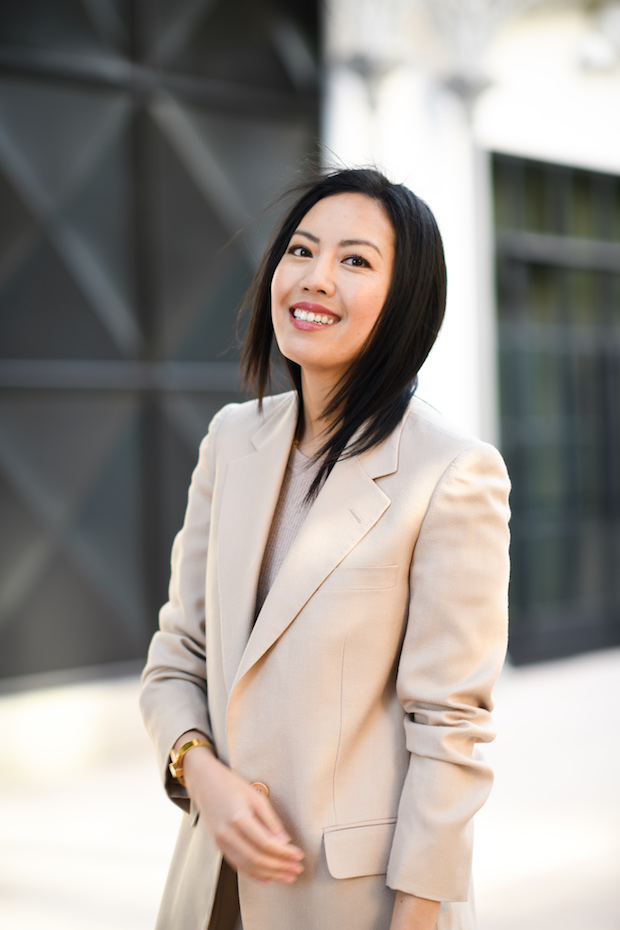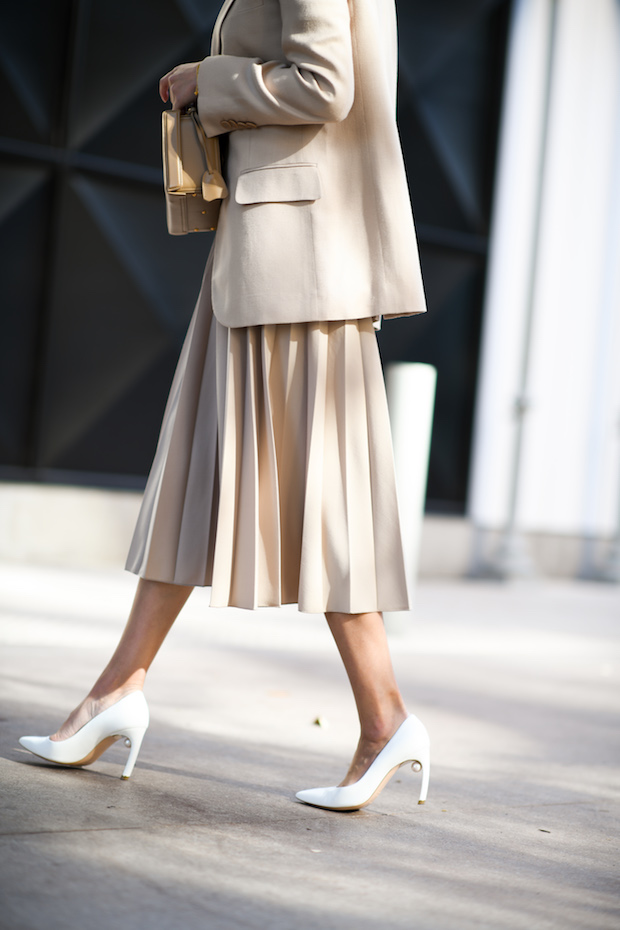 Happiness is… finding the perfect blazer for your perfect pleated midi skirt. What's better? Finding *said* blazer on designer consignment for a fraction of the price.
I've always gotten a lot of questions about shopping consignment online (because I *do* avidly shop that way – it's a dangerous obsession!). How do I always find the right pieces? How do I score the best prices? So here are a few tips:
And finally… when you love something: don't hesitate. I would describe myself as an impulsive shopper, but when I'm shopping consignment online that multiplies tenfold. For everything other than purses (since those are final sale), I'd rather buy it and try it in person than lose the opportunity for the one-of-a-kind find.
Hope that helps (and thanks to my new friend Kalpana for recently asking me and prompting me to write this!). Happy Tuesday!
***
Blazer (bought it here; I also found two gray ones here and here | similar styles for less: here and here)
Skirt (found it here by Piazza Sempione | similar here)
Heels (here and here)
Bracelet (here | found a similar cuff style for less here)
Necklace (here)
Purse (here | and similar style for less here)