Summer Suit
June 27, 2018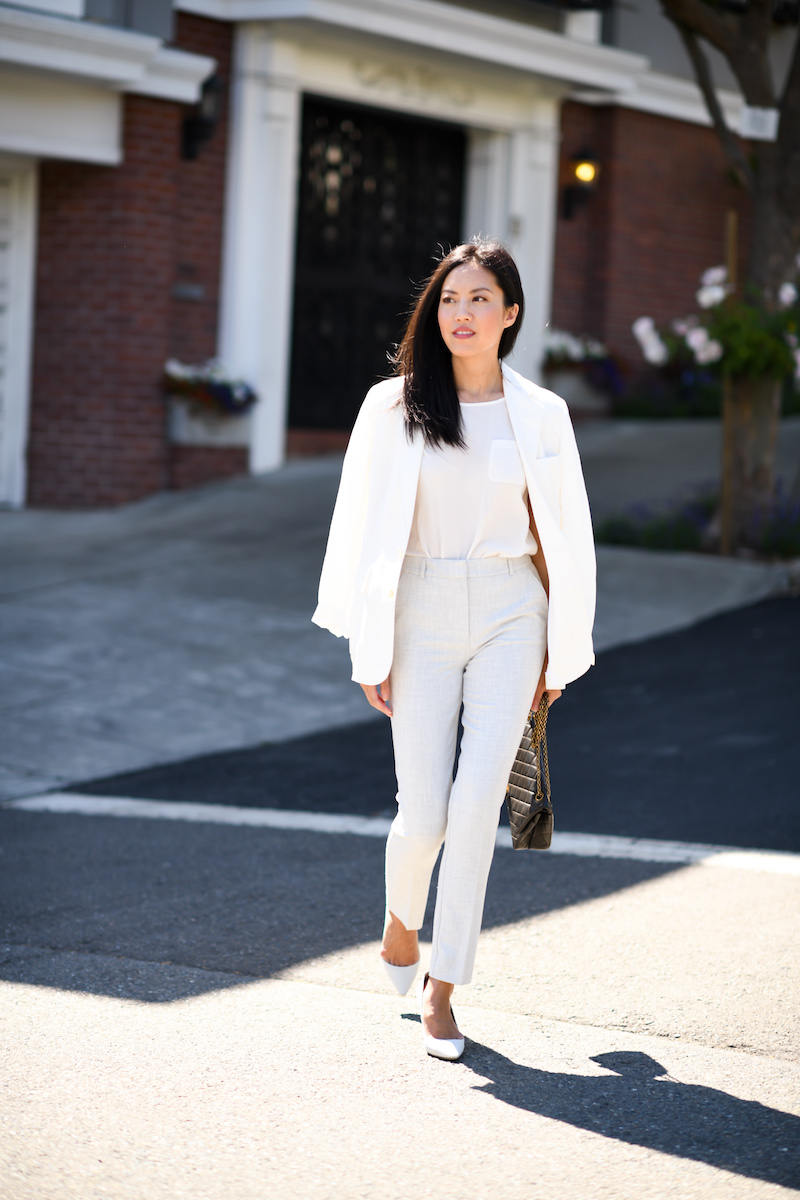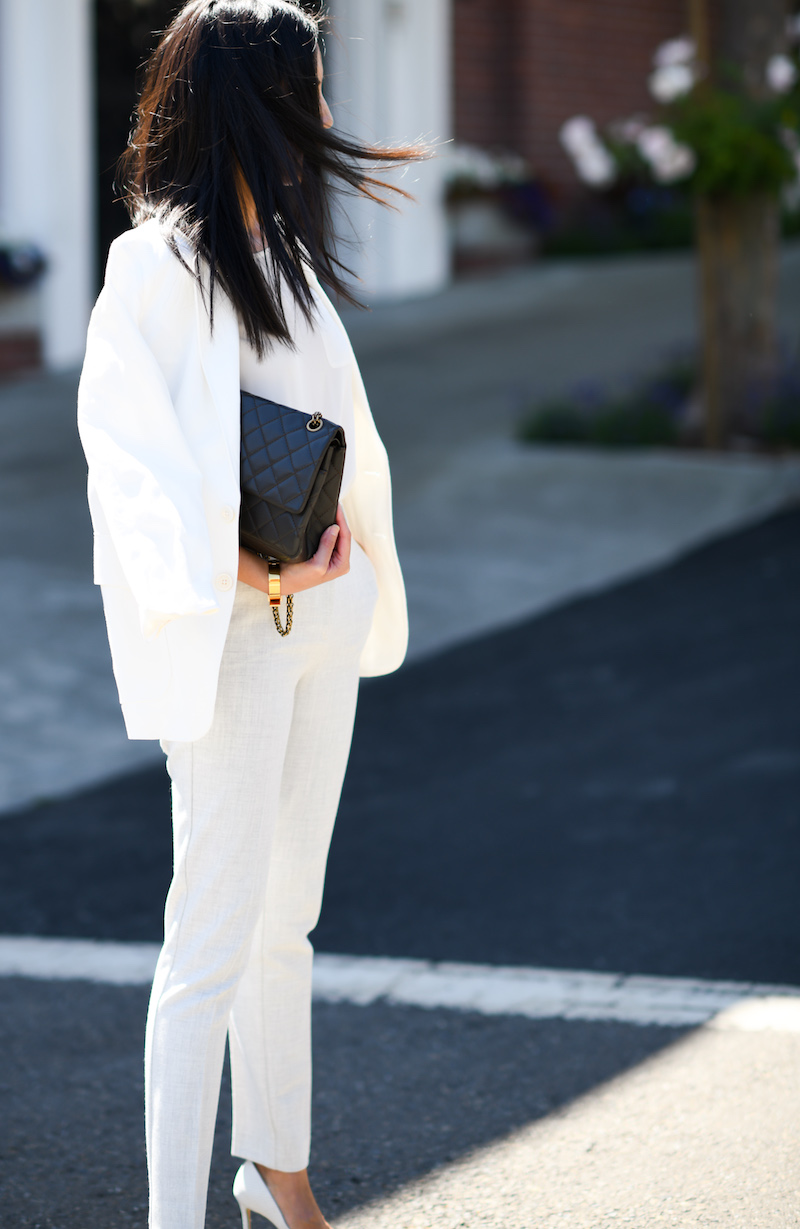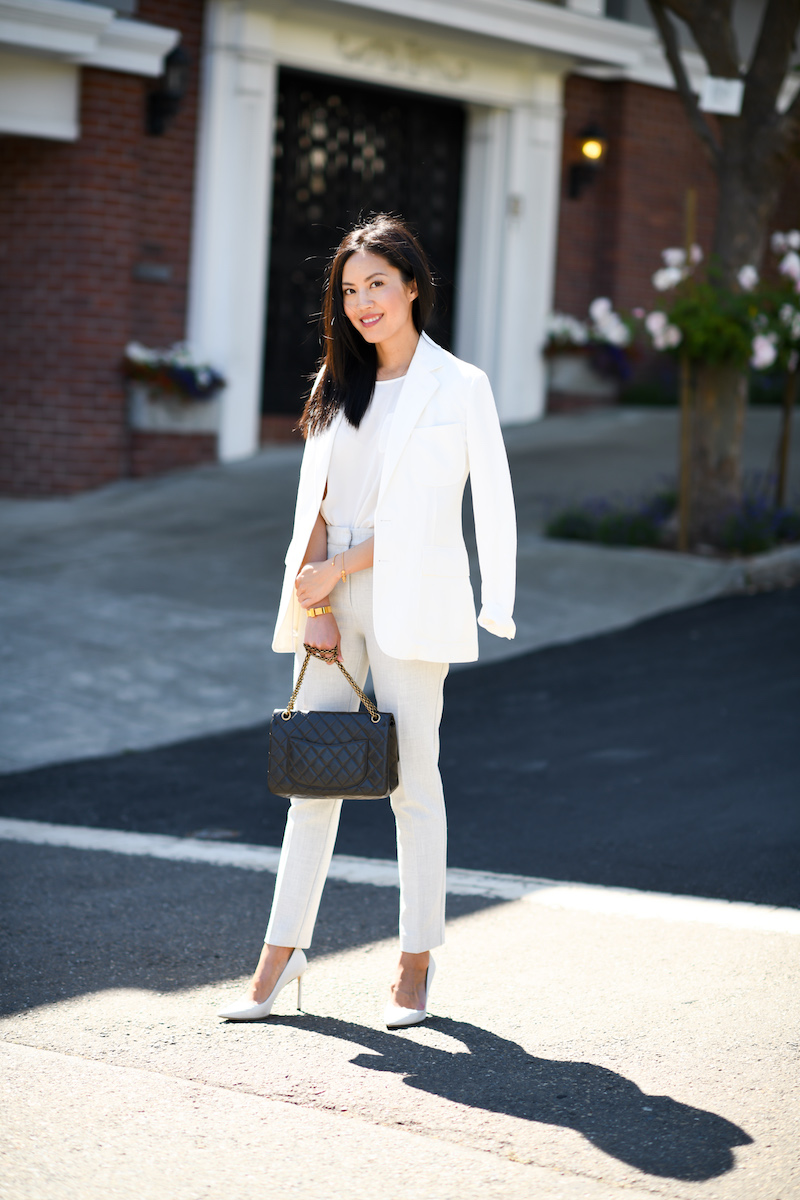 An easy summer go-to for work: light gray trousers, white silk tee and a more casual white blazer to top it off. A few things helping me get through this week:
Excitement over Lucia's first violin lesson – we are trying it out to see if she's interested! All I ever listen to in the car is the symphony (or if Lucia's not in the car I might be listening to NPR) – she has grown up loving classical music. That makes me ridiculously happy!
A quiet weekend ahead – after some travel, having fun visitors with us and the chaos of integrating our new puppy… I am ready for a weekend at home.
Sushi – when it's been two weeks since we've had sushi…it's been far too long. Trying to make that happen asap.
How's your week going? Thanks for stopping by!
***
Blazer (here | similar styles priced high to low: here, here and here. my favorite of the bunch is the second one!)
Silk tee (pairing this with all of my skirts and trousers! here)
Trousers (one of my all-time favorites. I'm so glad it's one of their evergreen items! here | also in black here, navy here and on sale in a check print here)
Purse (in black here, in pink here)
Heels (here 40% off now! | so many white pairs on sale now: here, here and here for $90)
Bracelets (here and similar here)