Summer under $70
June 28, 2018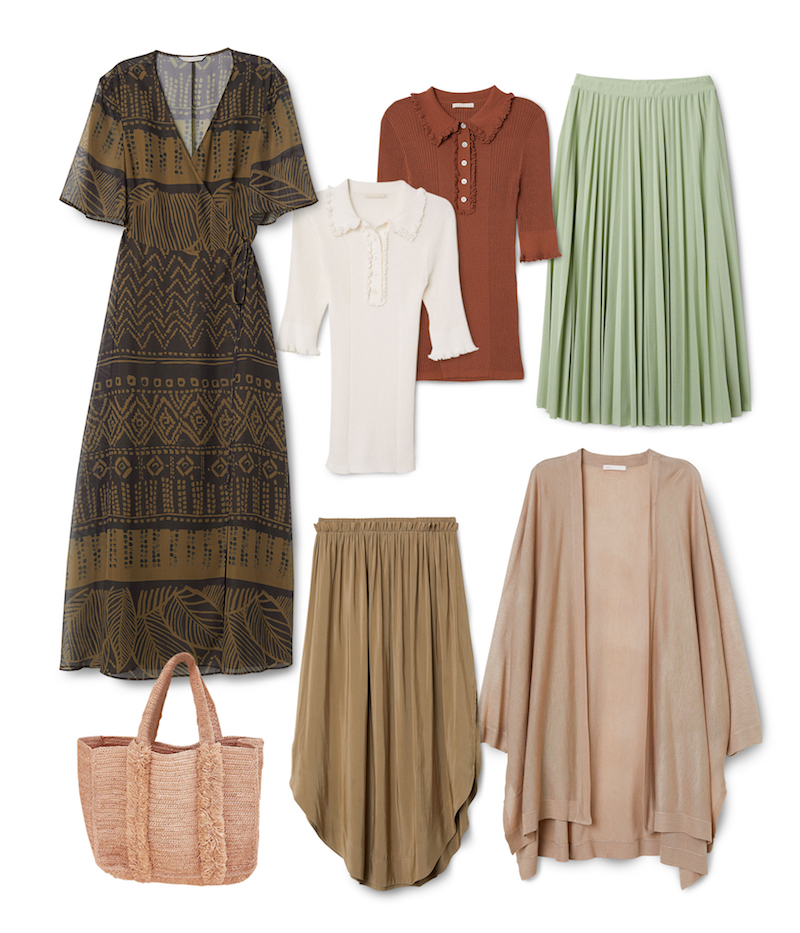 Sharing my recent order from H&M (and a basket tote I've seen in person and LOVE). Summer neutrals (mint counts as a neutral this year!), pleats, ruffles, and light layers (because I always love to cover up even when it's warm). Plus everything (except the tote) is under $70.
PS: I cannot believe I just scored this amazing tote for work (what can I say, I'm obsessed with Peekaboo bags!). It arrived and is in amazing condition. Love buying consignment! A few more that I almost went with instead: here and here.
Dress (here | a few more summer dresses I love under $100: here, here and here)
Tees (here and here)
Mint skirt (here)
Khaki skirt (here)
Light cardigan (here)
Tote (here)
70% off sale…!