Weekend Stripes
June 4, 2018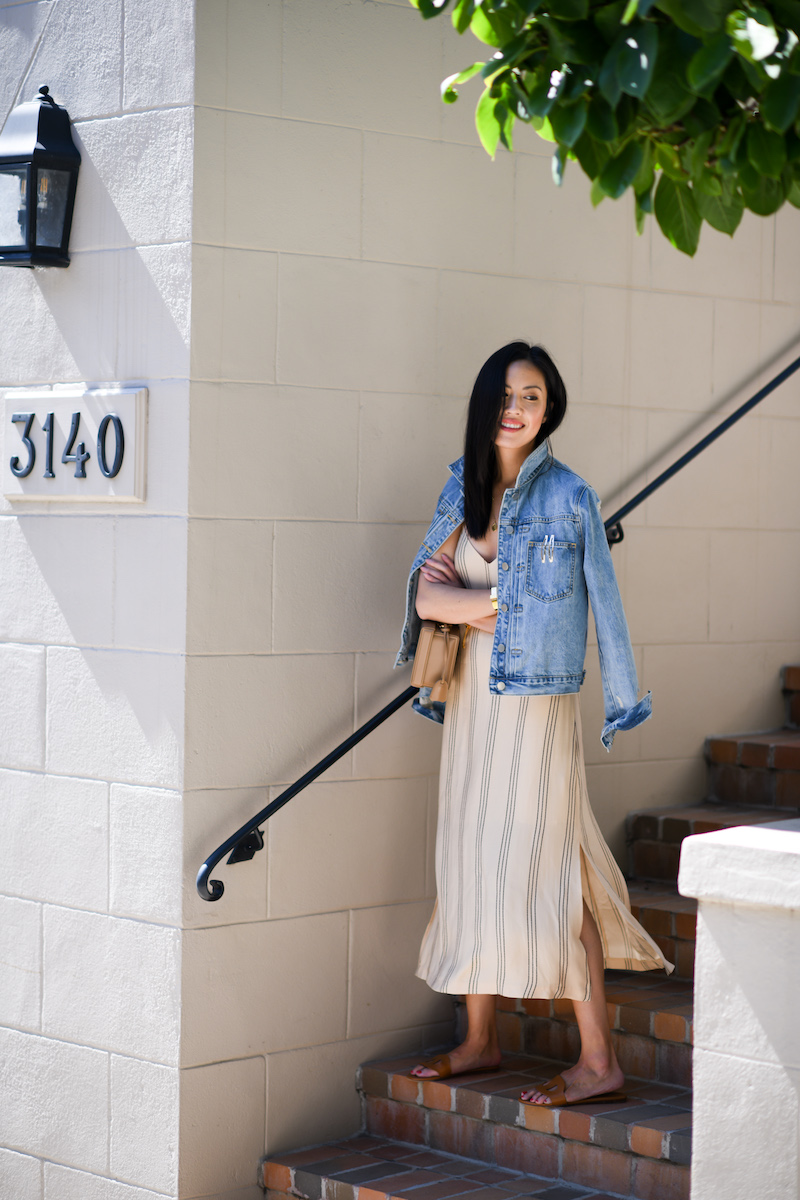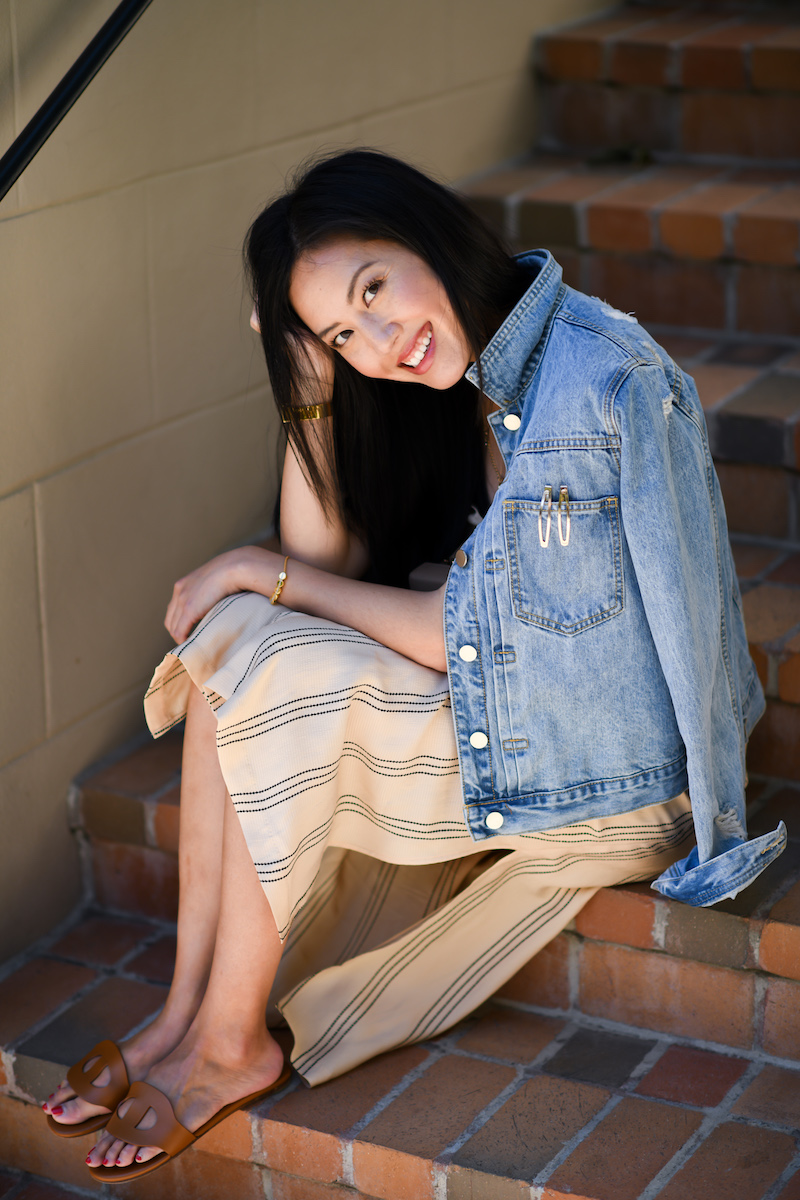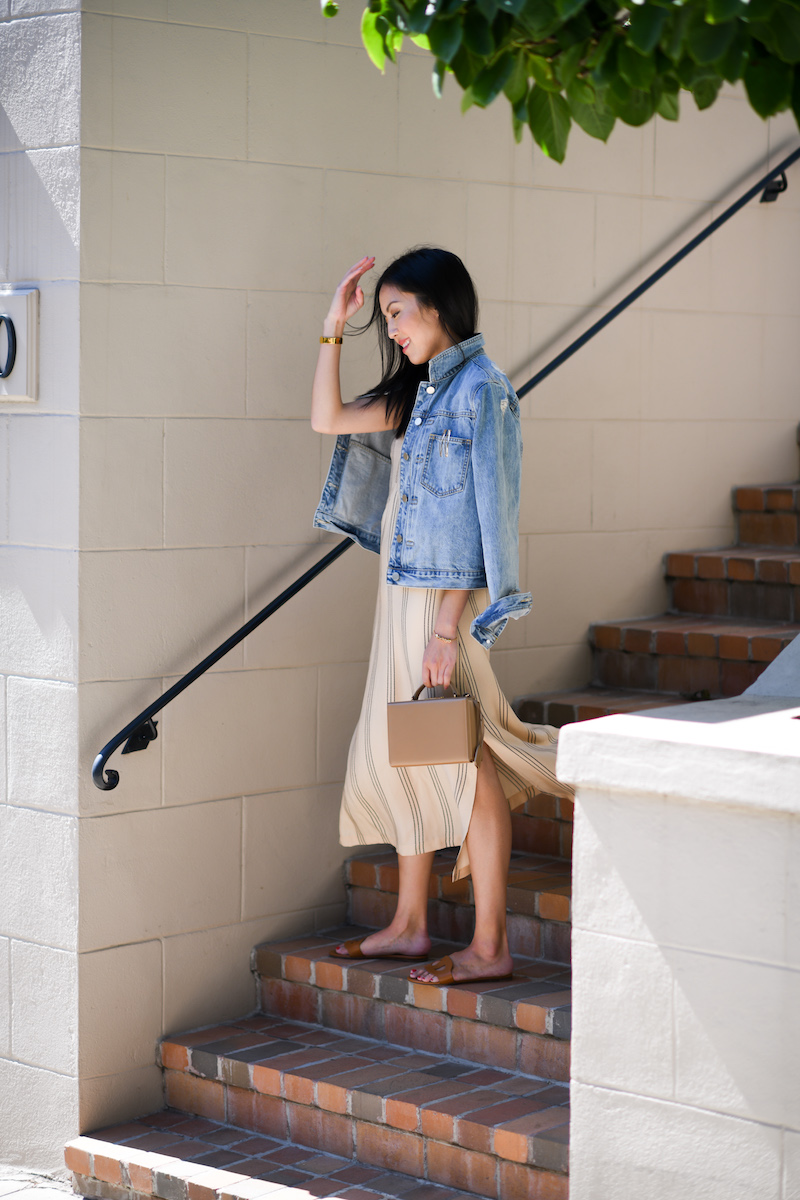 It was a food truck Sunday for us: we had a leisurely morning, lunch at the food trucks and I had a relaxing hour at the spa to finish off a pretty wonderful weekend.
This week kicks off a few weeks of quick trips for me, first to New York and then off to San Diego and New Orleans. It'll be my first time to New Orleans – do you have any recommendations? I cannot wait.
Back to work though… happy Monday and thanks for stopping by!
PS: Hope you like the new look of the blog – it is still a work in progress but excited to finally freshen it up!
***
Dress (here | a successful order recently, I also picked up this swimsuit and these matching pants for my upcoming travel!)
Denim jacket (here | also love this polka dotted dress here)
Bag (found one on consignment in a gorgeous camel color here)
Sandals (similar styles here and here for $80)
Necklace (here)
Bracelets (here and similar here)