Denim Days
July 27, 2018
Sponsored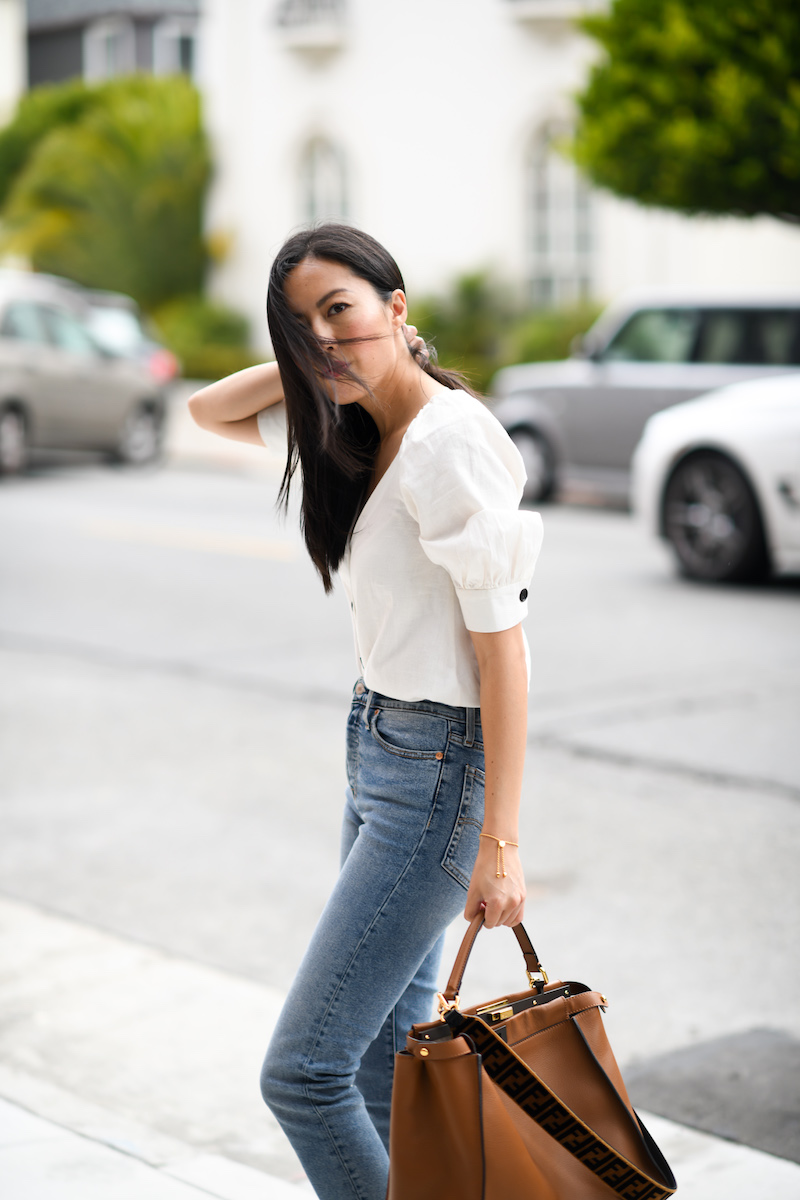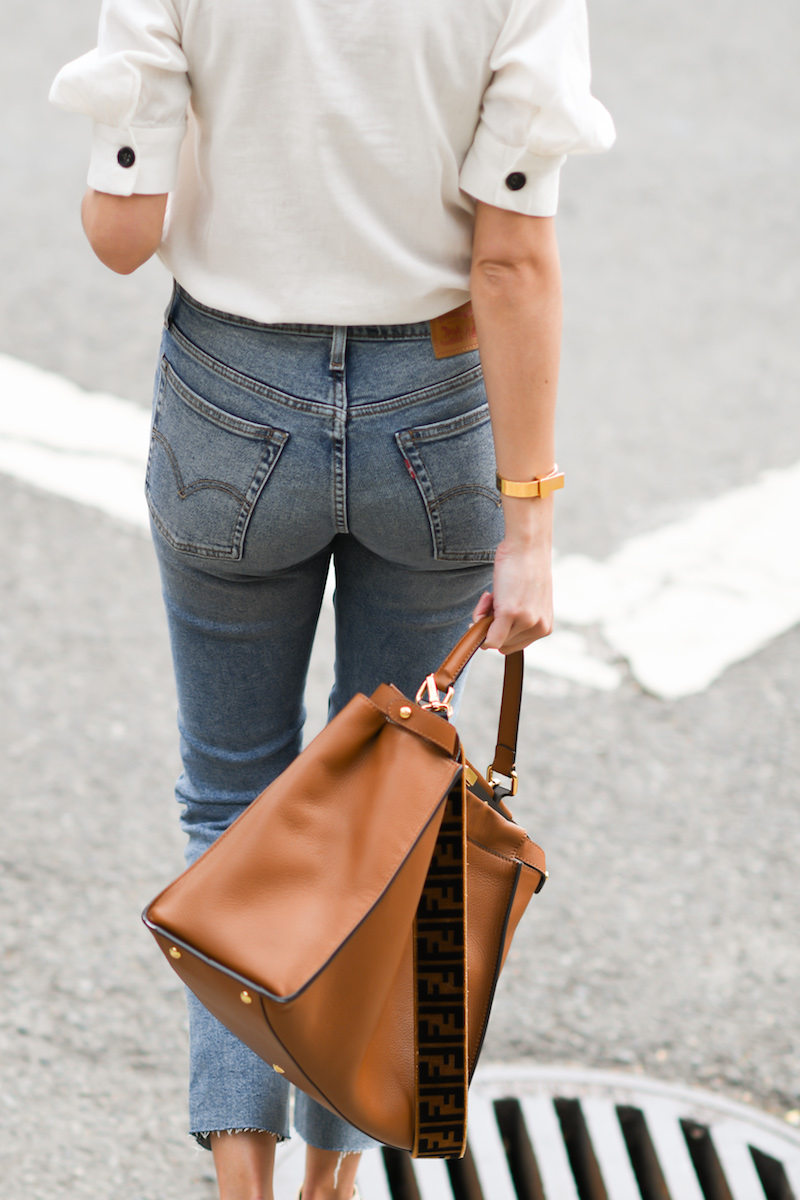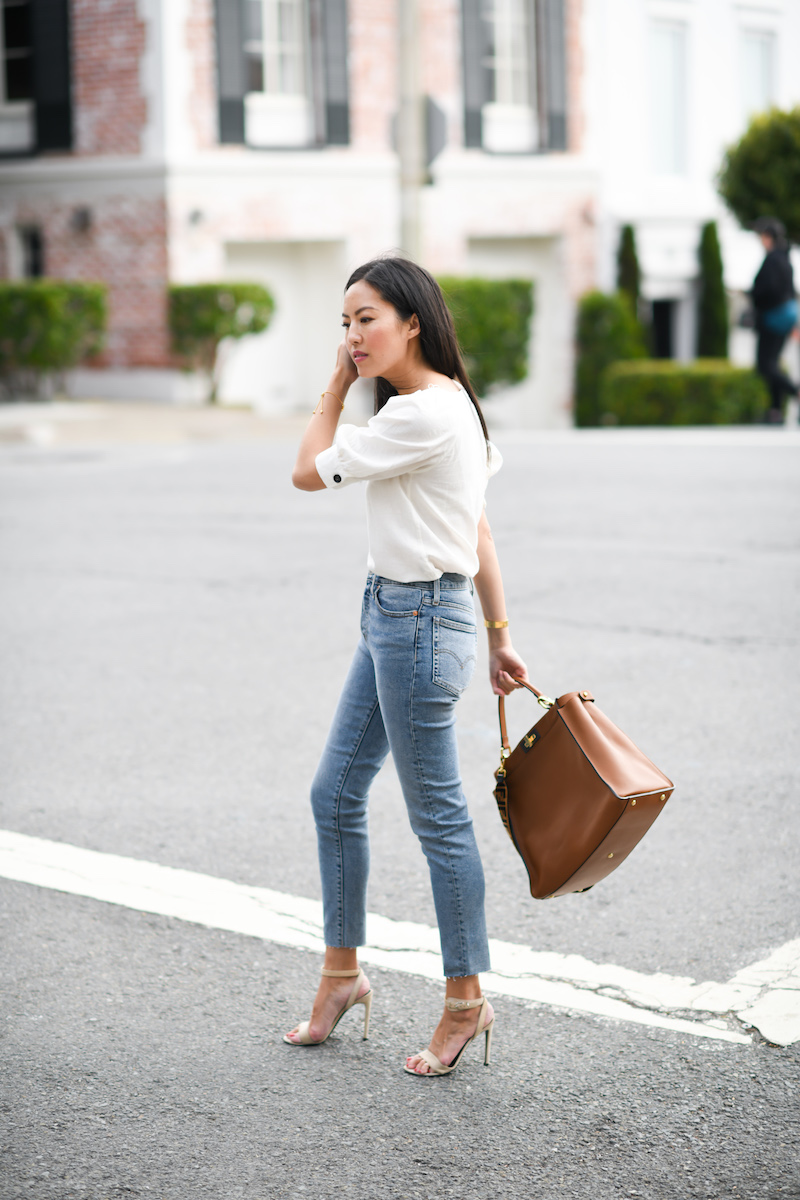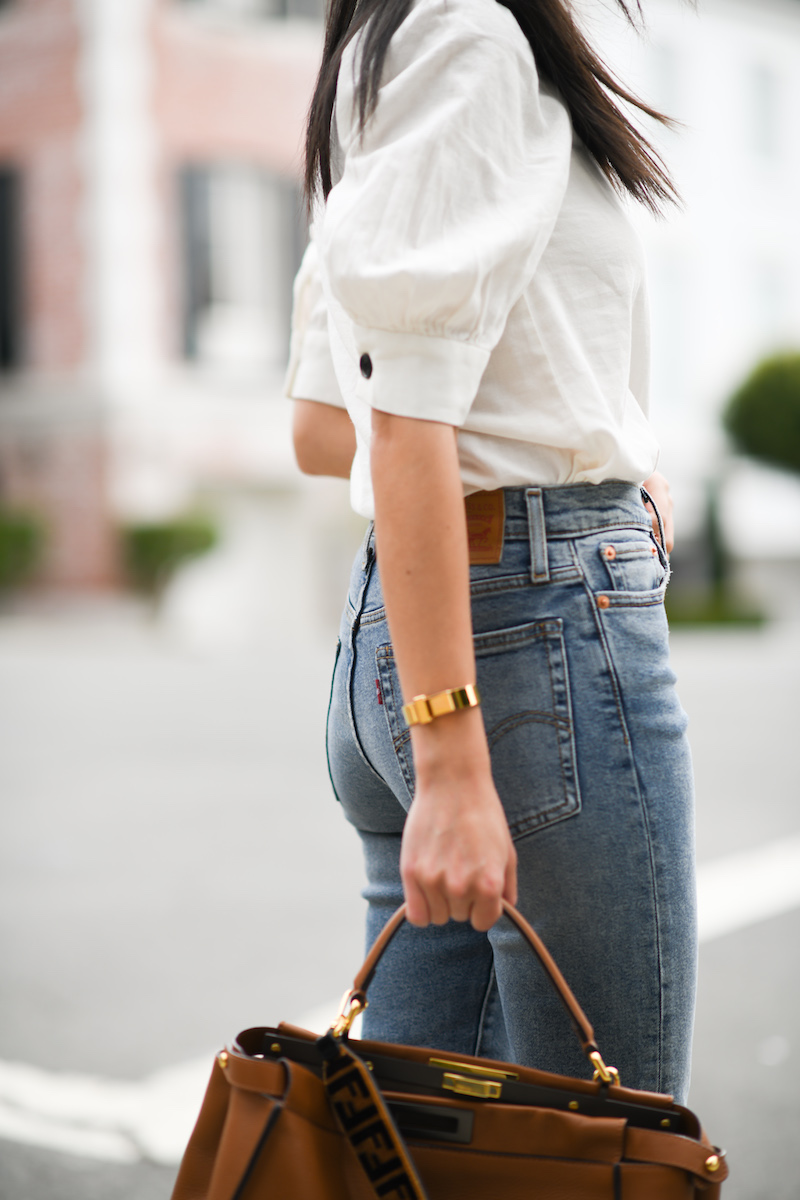 New summer denim! I've been wearing the same sold out pair for so long now (with endless requests for details on them! so sorry!) therefore I'm especially excited to have found the perfect "similar here" pair. The fit is perfect, it has just a little bit of stretch (so many pairs don't have any stretch these days – not practical for me at all), and the color is the right shade of blue for right now. Even better: finding it for a fraction of the price at eBay for their Levi's event… because I'm a deal hunter through and through (but you knew that). A couple of my secrets for finding deals like this:
Know the product style name/color – when I'm hunting on eBay, I typically have something in mind. Searching a specific product with its color name is the easiest/fastest way to finding what you're looking for.
Filtering is your friend – once I have a search going and before I look at any of the results, I run down the left hand column filters and start checking things that'll help me narrow the field: New with Tags (always a plus, so I search for that first), Buy it Now (I'm impulsive like that! plus, did you know that 88% of items sold on eBay are 'Buy It Now'?), and my size.
Check often – so many new listings daily means that the perfect item can show up at any time. I typically bookmark any priority searches I have going on (like I did last time for my Manolo Blahnik jeweled flats!).
And… just in case you were still on the hunt for that original sold out pair – I found more sizes available here!! eBay does it again, of course!
Hope you had a great workweek and happy Friday!!!
***
Jeans (here, here and here)
Top (similar here and here)
Heels (the perfect minimalist heel, found a similar pair in blush suede here)
More finds from the Levi's event:

Thank you eBay for partnering with me on this post!