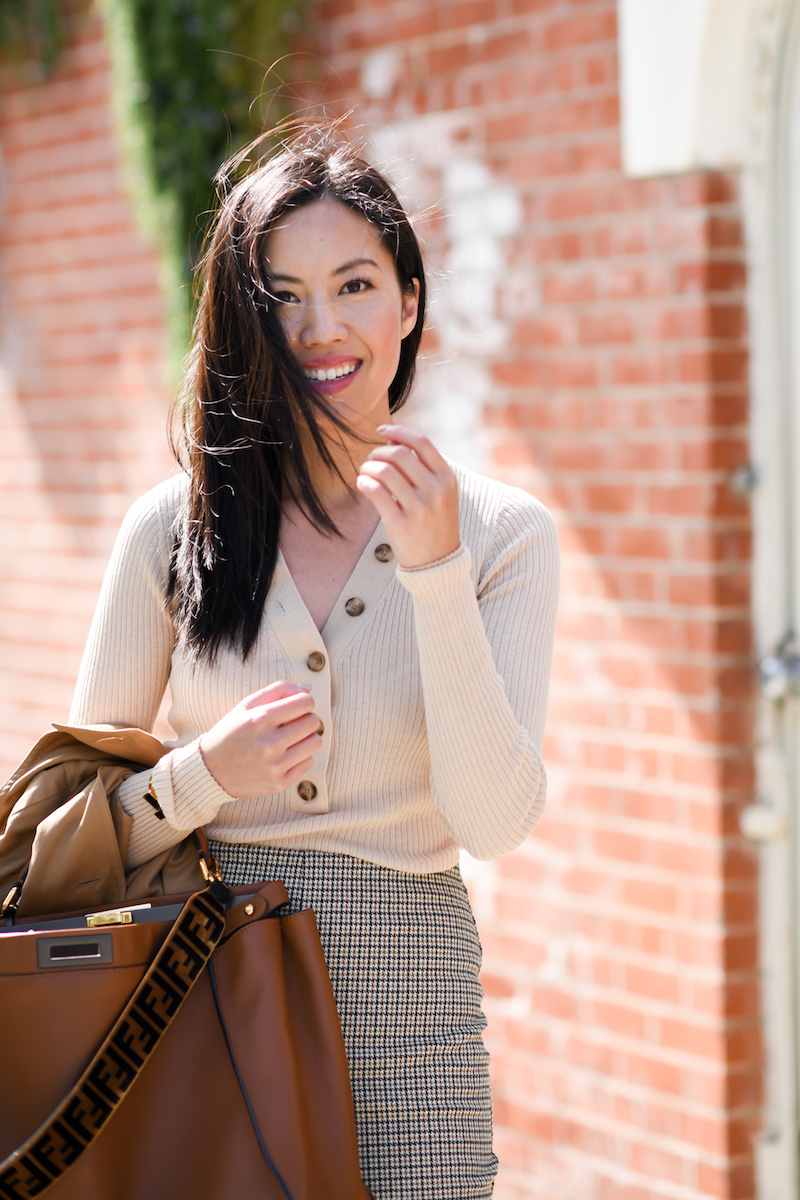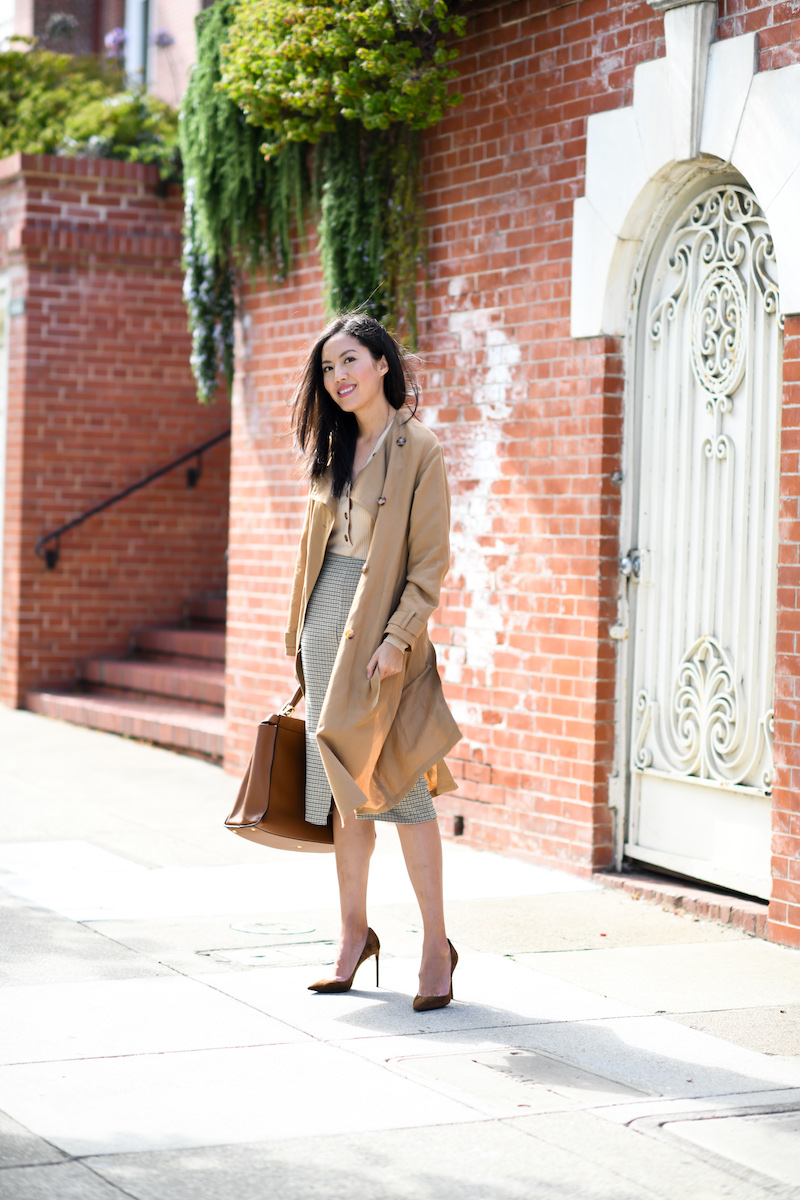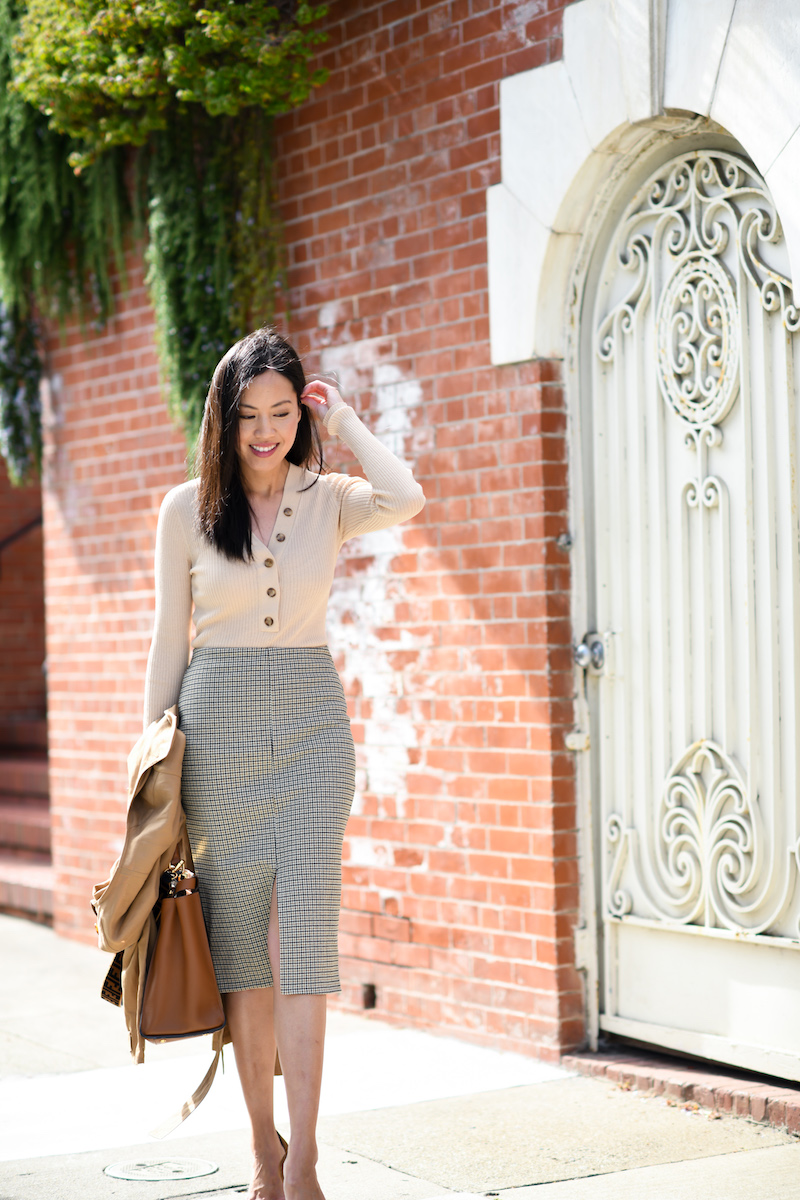 Good morning and happy Monday! LONG week ahead and lots on the to-do list! Going for that coffee, hard. Hope you had a wonderful weekend and thanks for stopping by!
***
Sweater ($39 here)
Skirt ($18 here)
Trench (30% off here | similar styles for less: here and here)
Heels (here | similar color/style for $89 here)
Purse (similar one on consignment here)
Shared a little peek into my closet over the weekend on IG stories – here are some of the items I'm selling on consignment!