Gray
August 20, 2018
Sponsored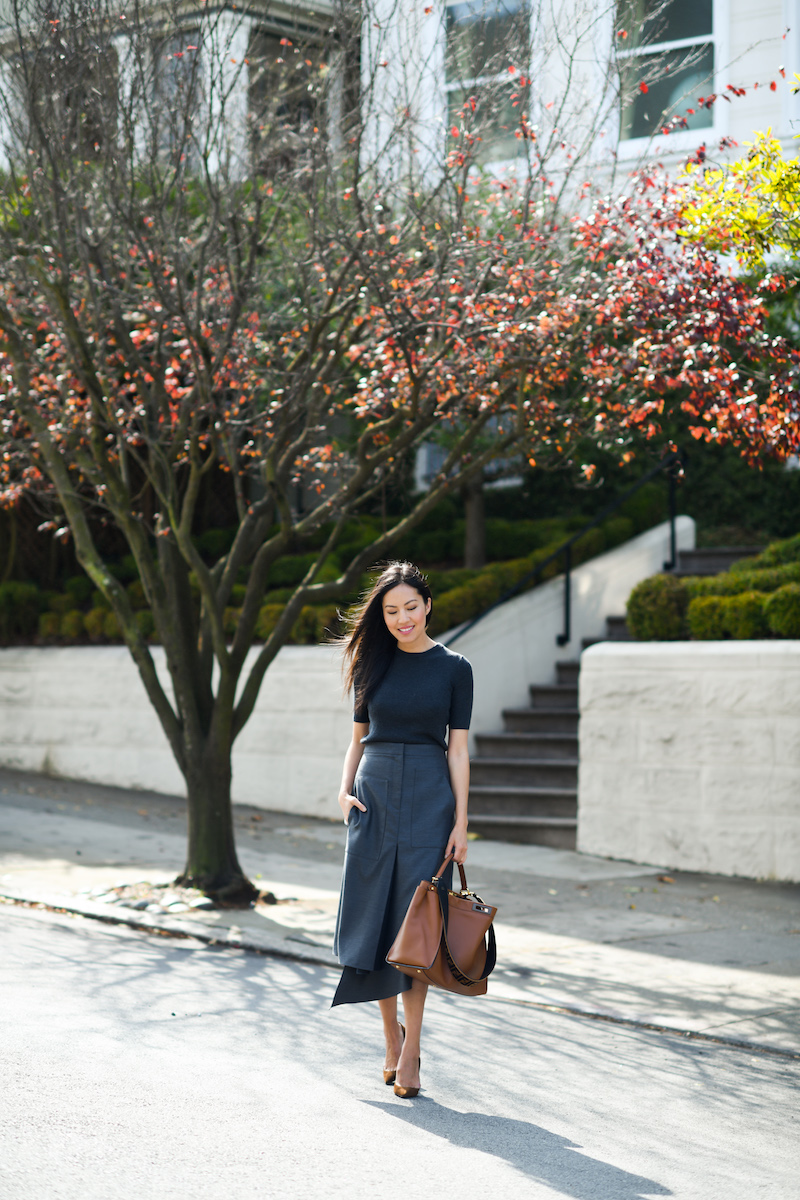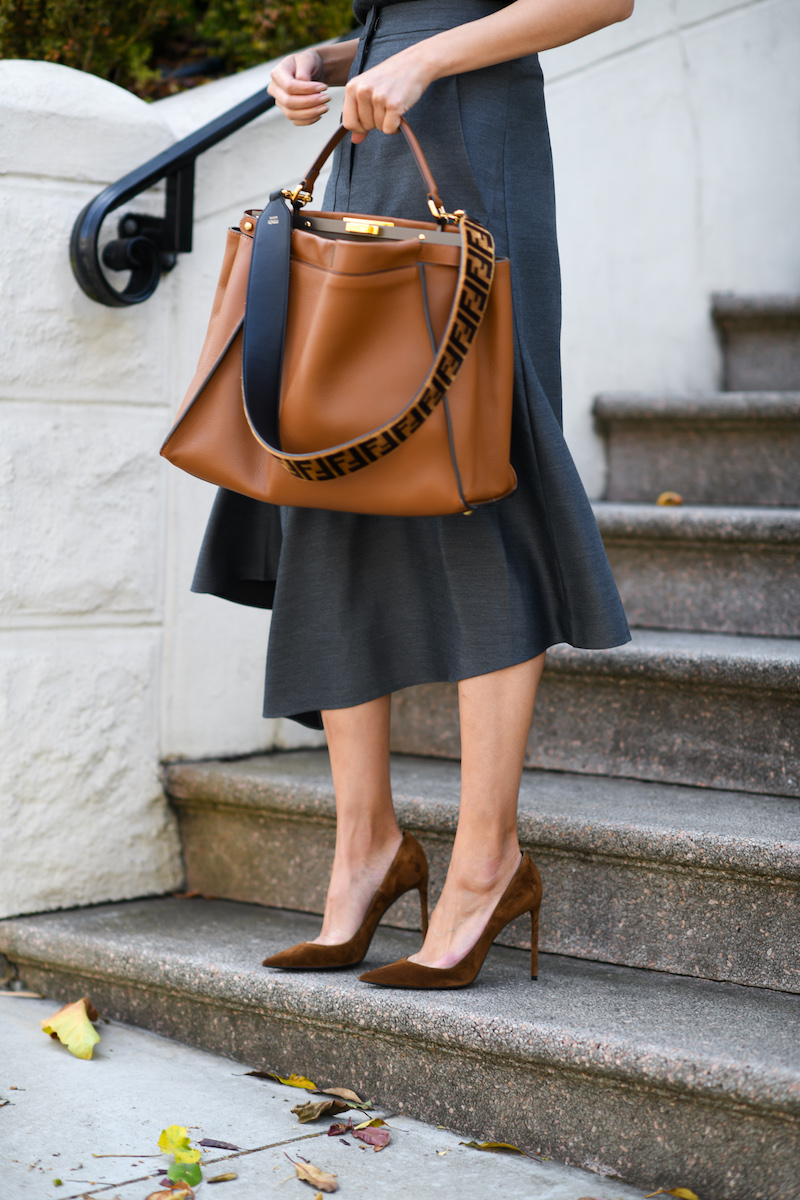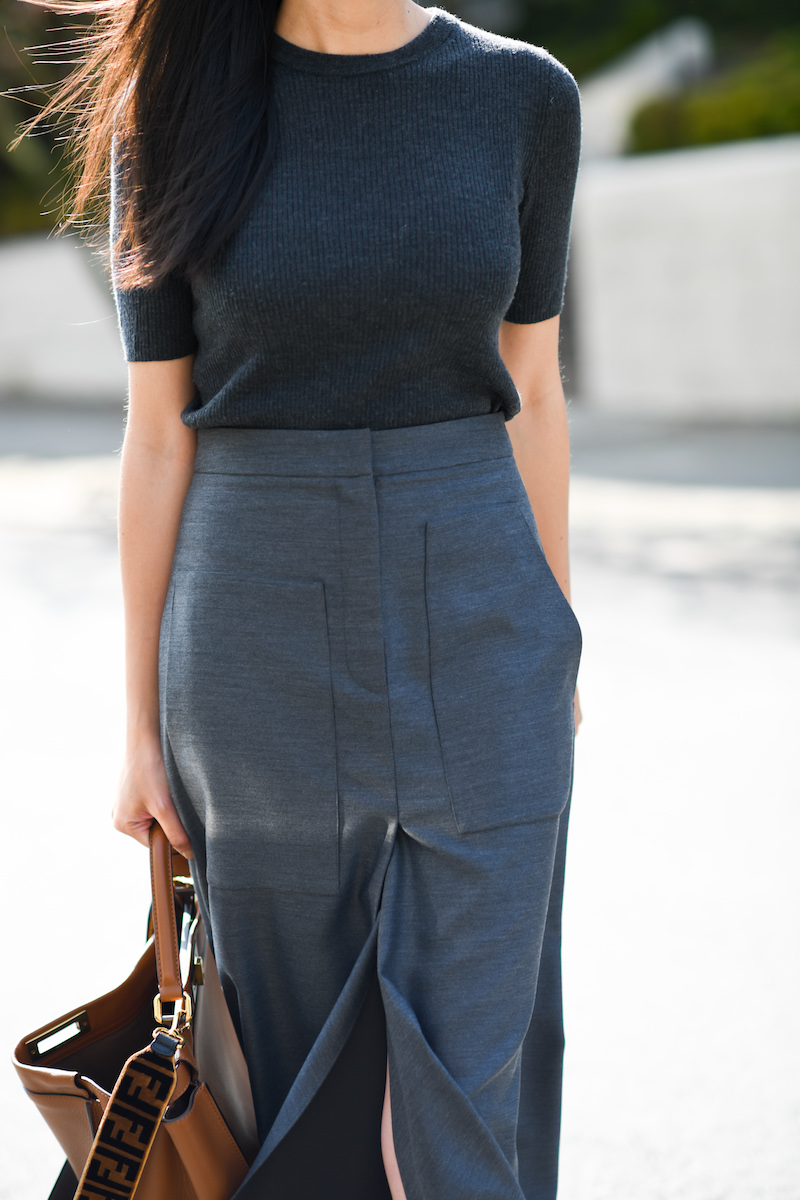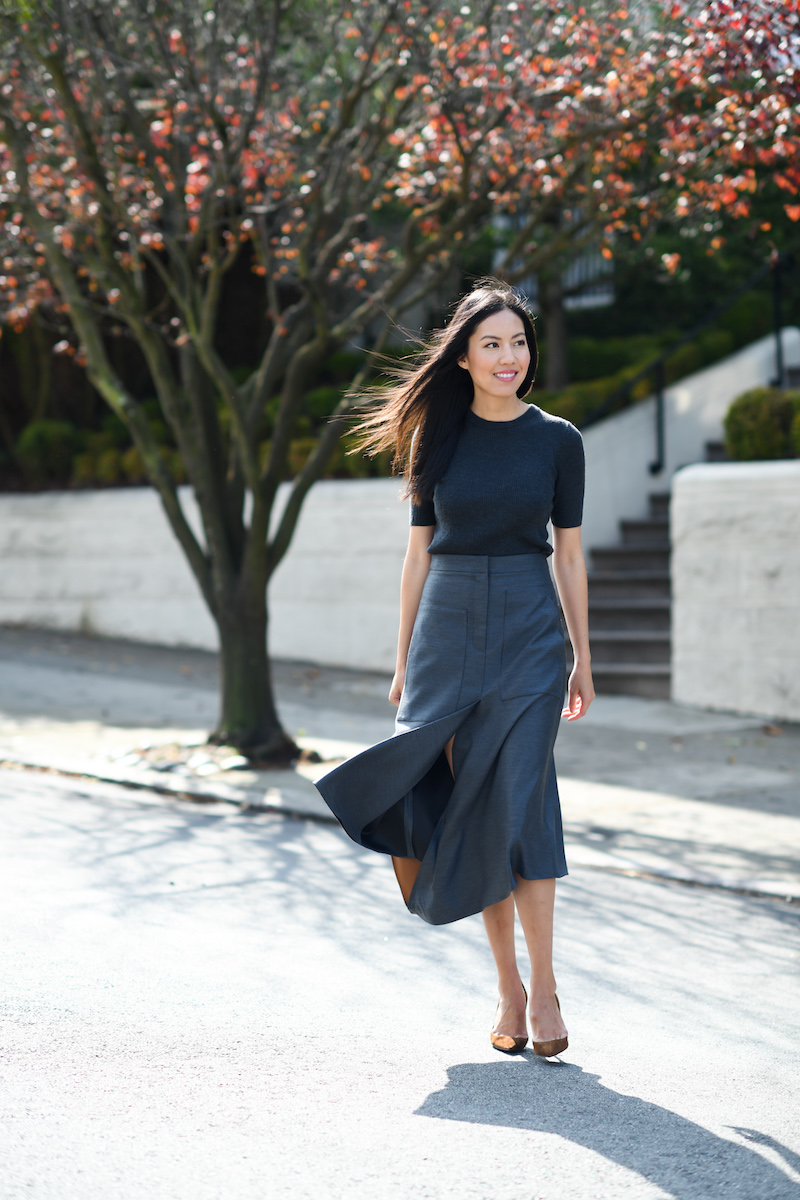 Good morning and happy Monday! Three things today:
this skirt. I'm in love with this skirt. I love how it feels and fits, I love the subtle sheen of the fabric, and I love how it is both classic and unique at the same time. It's going to be a favorite for work.
this top. I wear this style over and over again with everything (jeans, skirts, trousers). The key is that it has a longer skinny sleeve – so flattering and comfortable. I just bought this cream one in even nicer fabric – it will be on repeat for sure.
these heels. The color of the coming season. It is such a striking, stunning color in person – rich and muted simultaneously. My new neutral pump.
My must-have list at Nordstrom, conveniently in one outfit. Thanks for stopping by!!
***
Outfit:
Skirt (here)
Top (similar in cream here)
Heels (here)
Purse (my latest Fendi bag crush is this one – I'd swap out the strap for the one I have here!)
Beauty:
Foundation (here)
Blush (here)
Concealer (here)
Eyebrows (here)
Mascara (here)
Eyeliner (here)
Lips (here in "Roseland")

Thank you Nordstrom for partnering with me on this post!