Black & Camel
September 21, 2018
Sponsored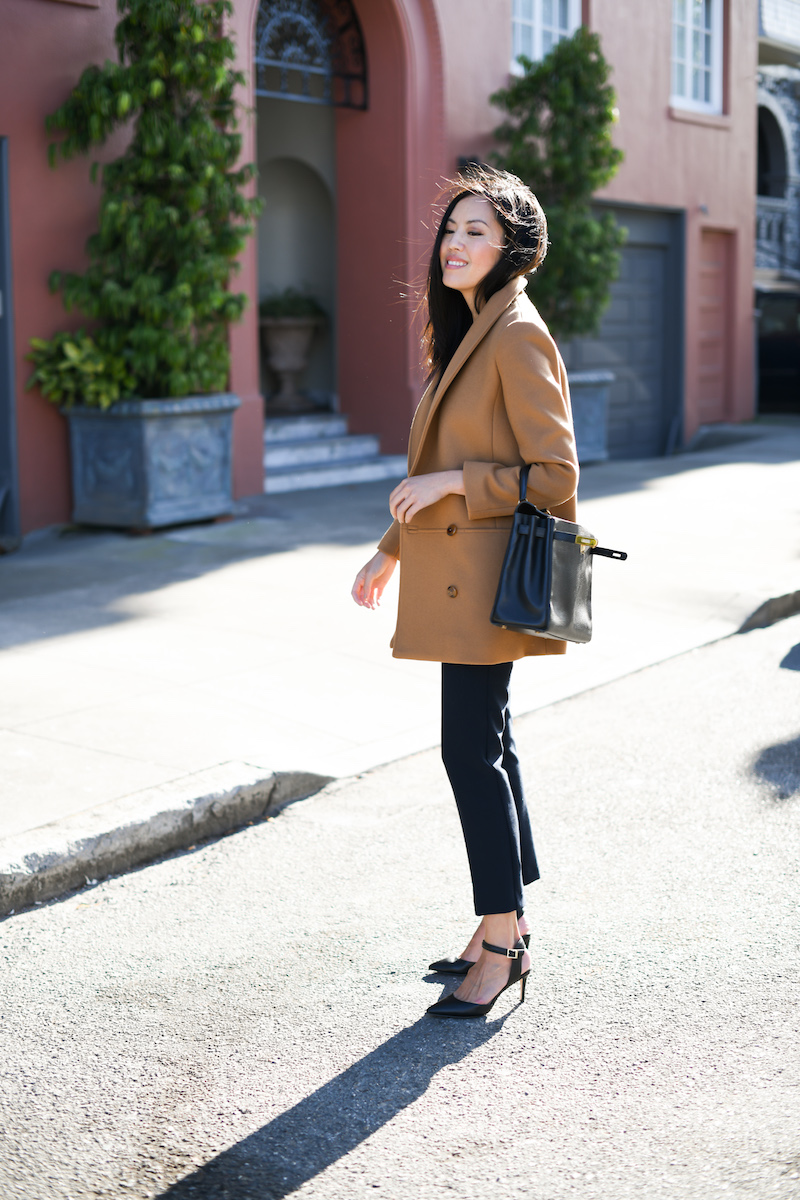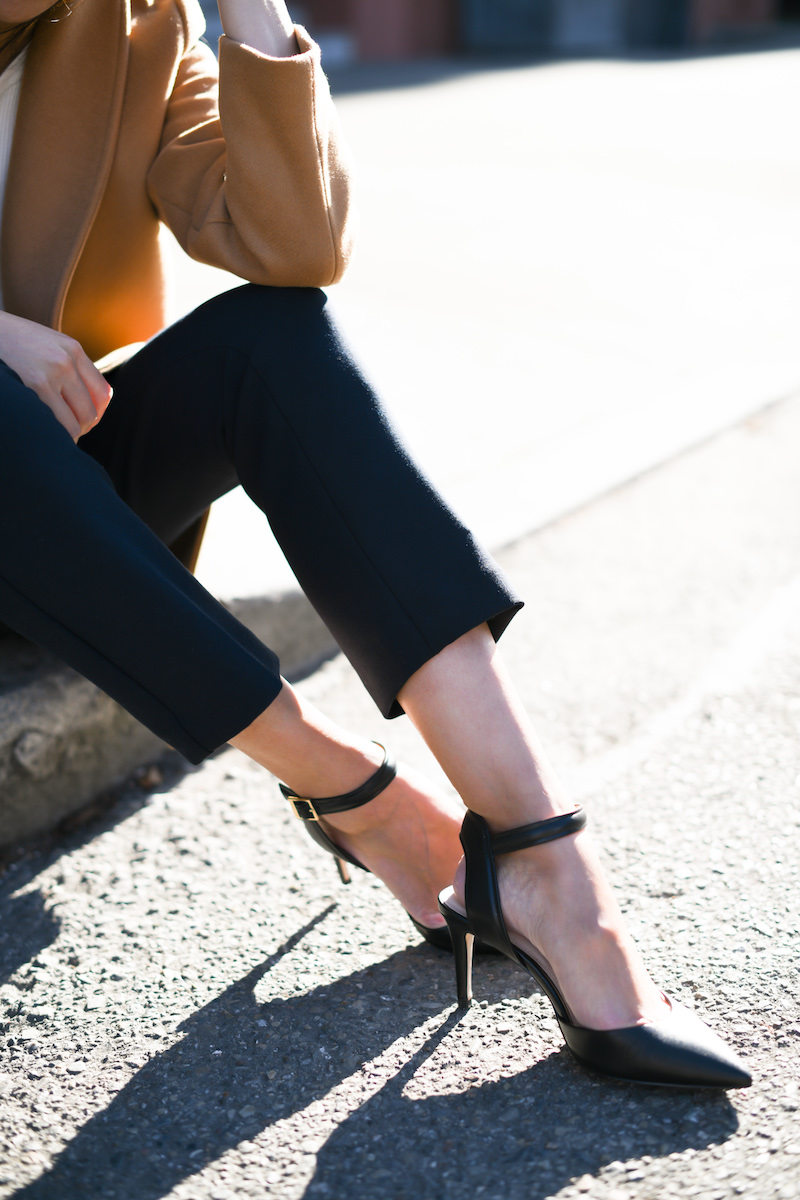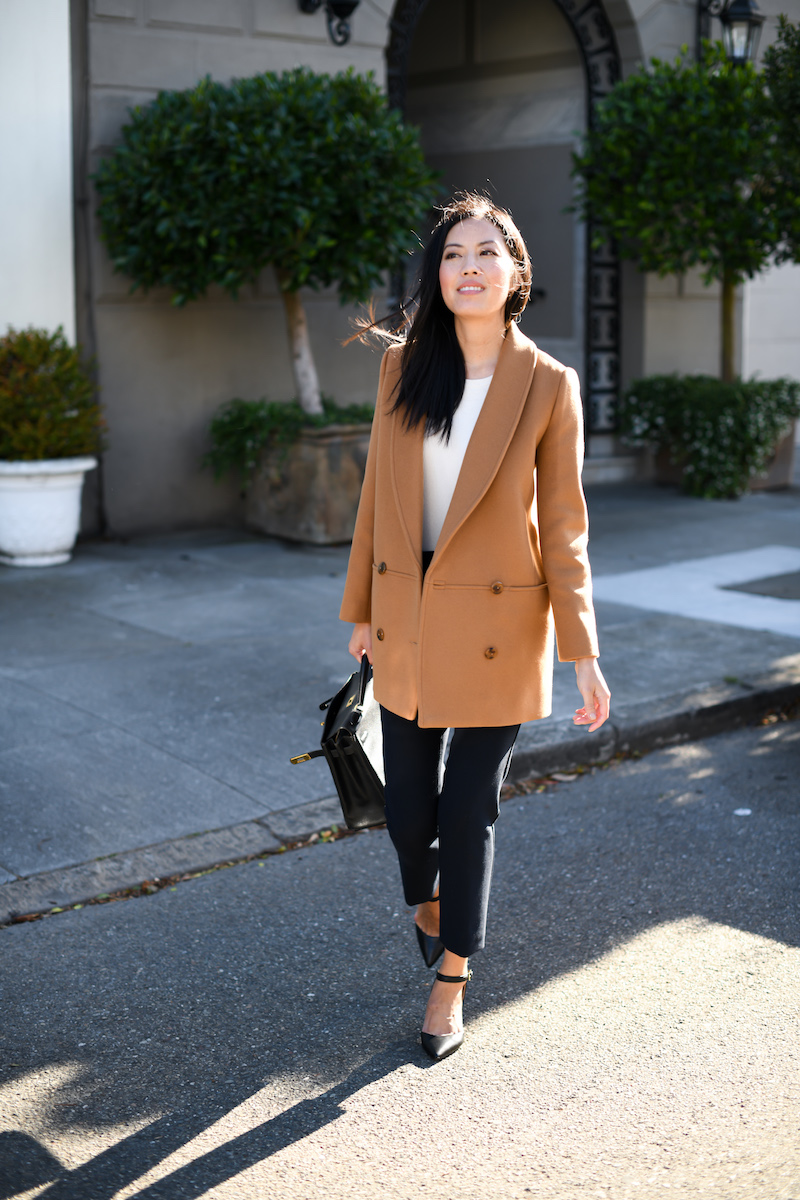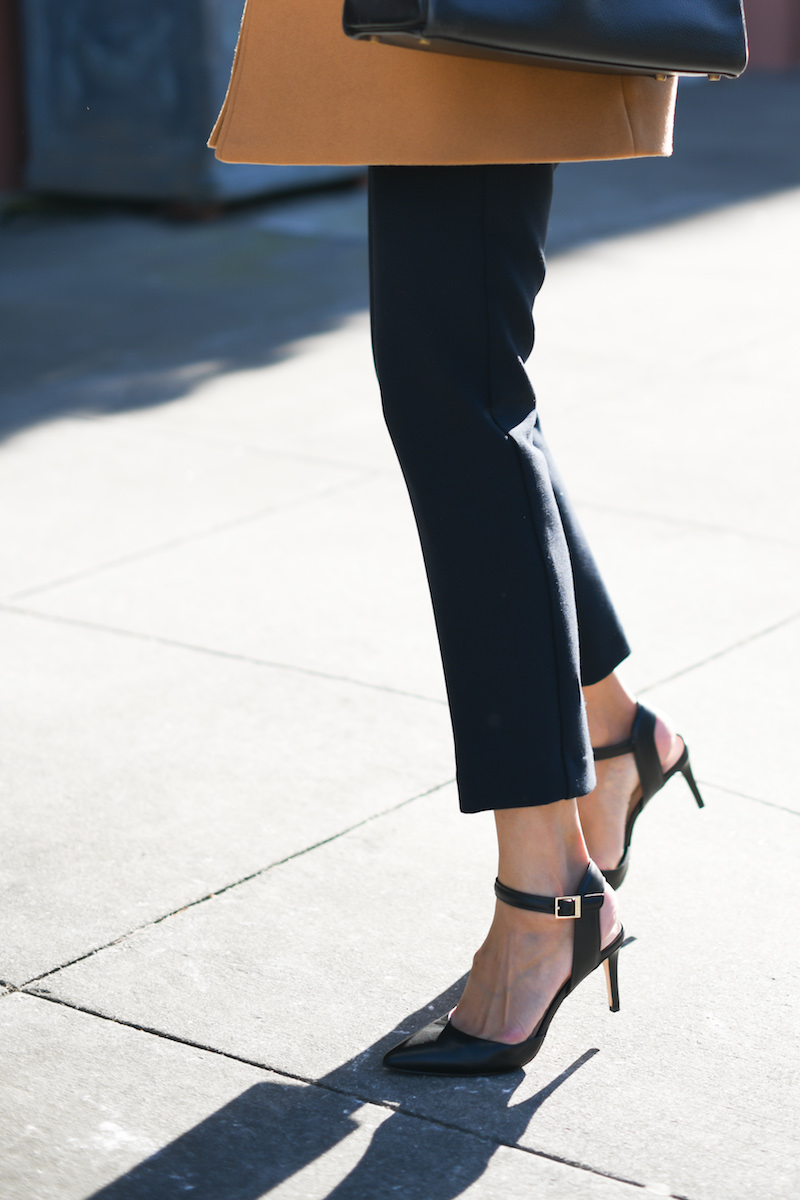 A lower heel height and comfortable sole… I feel like can jump and run around in these heels! I'll be thanking Louise et Cie for that – and for the fact that they are under $100. Another great option is this suede pair (you may already know I have an affinity for suede).
I'm entering crunch time for my best friend's baby shower! Cannot wait. It has been in the works for several months now (with most of the details coming together in the last few weeks). It'll be my first time hosting a party like this, and there is truly no other person I'd rather do it for! We are so very, very excited for them and their baby due later this year.
Hope you had a wonderful week. Happy Friday and thanks for stopping by!
***
Pumps (here)
Coat (here)
Trousers (here)
Top (here)
Purse (here)
More finds here:

Thank you Louise et Cie for partnering with me on this post!