Gray day
October 19, 2018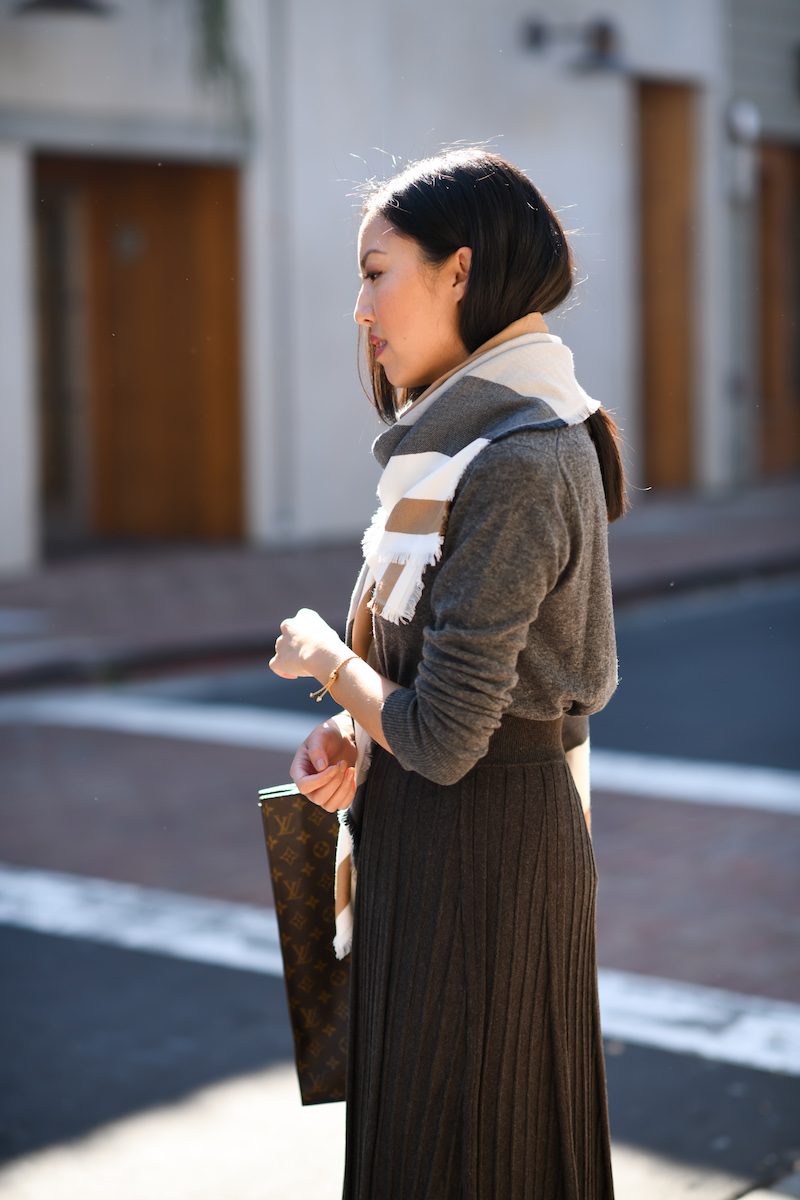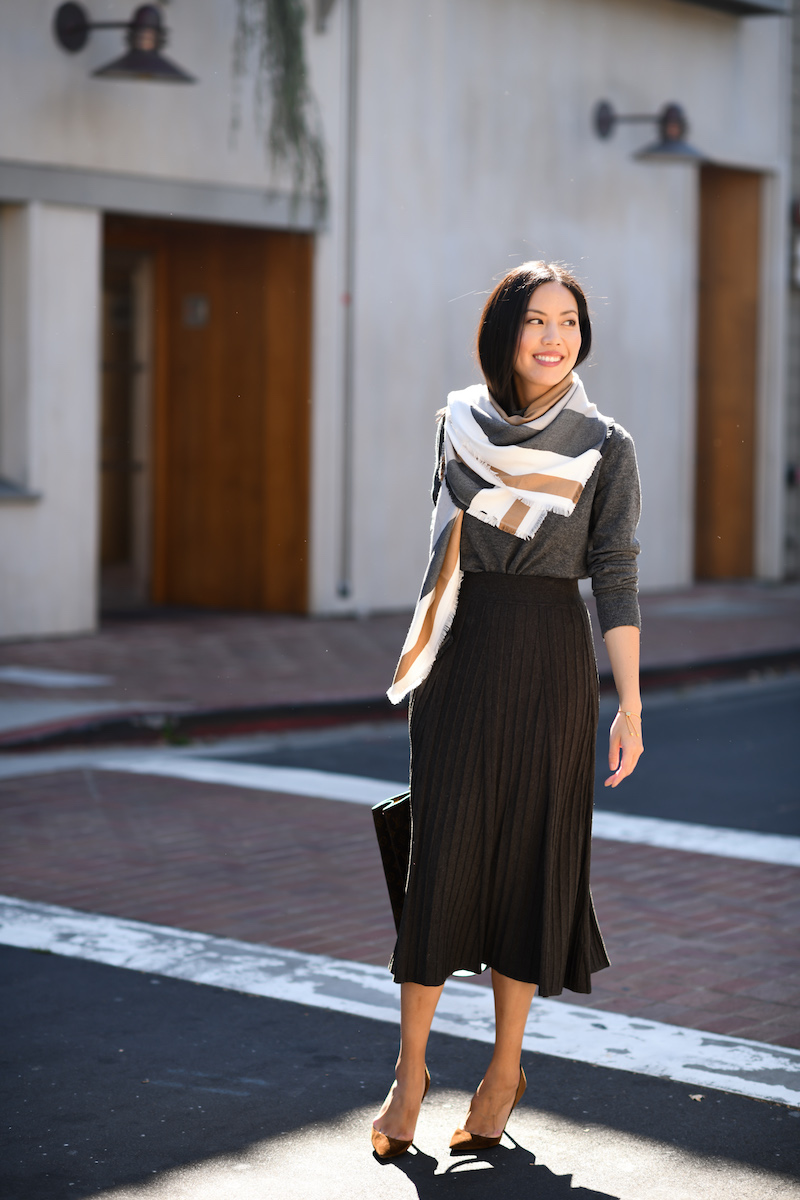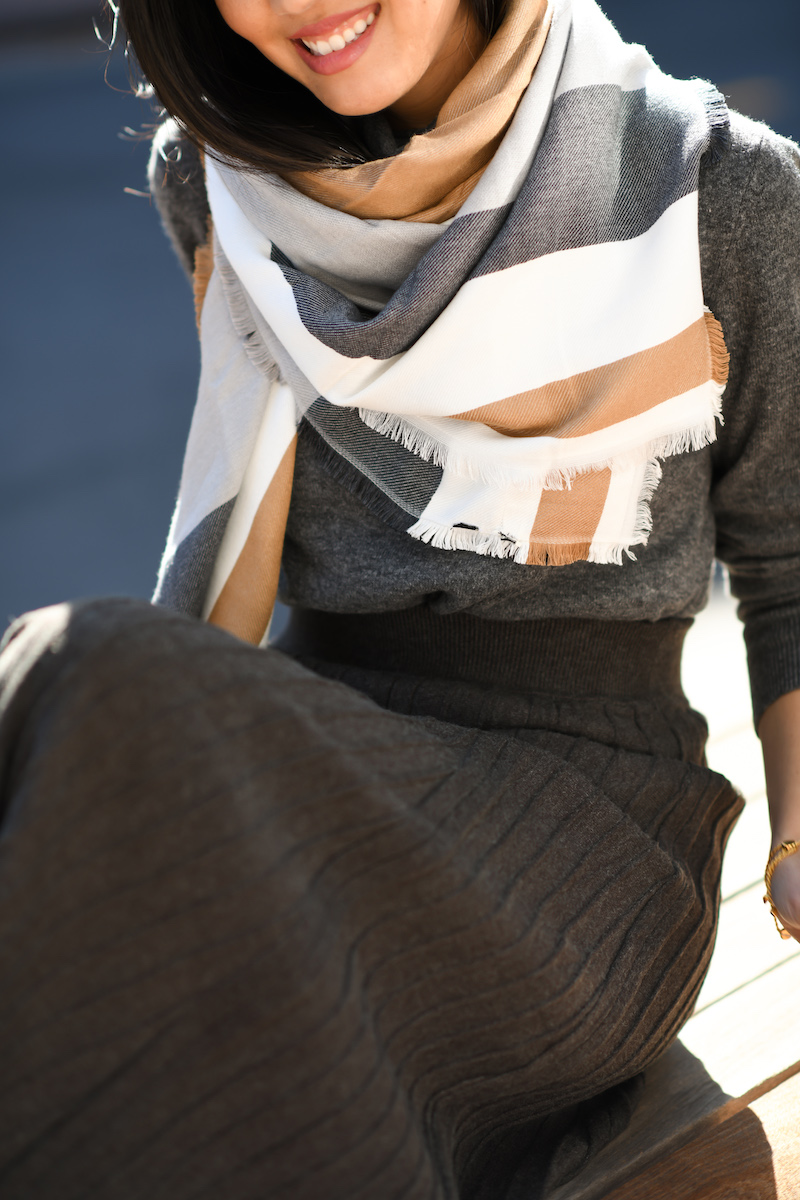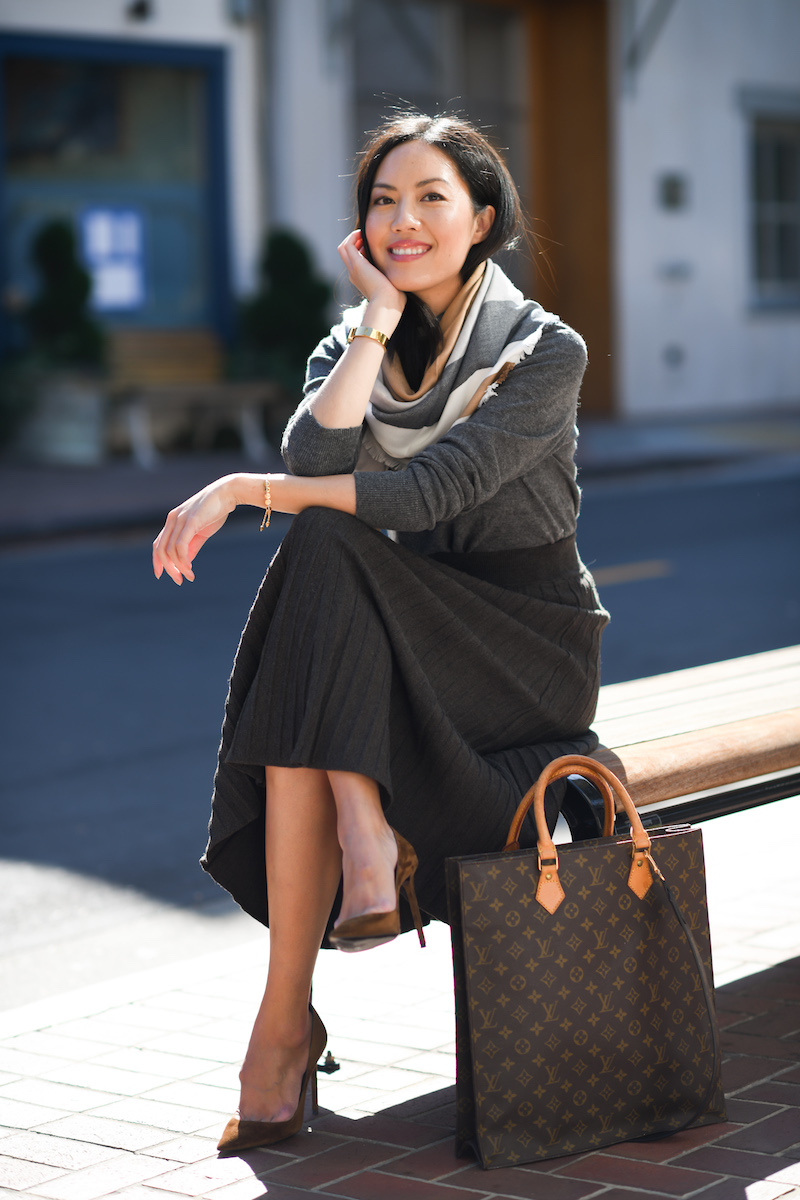 Good morning and happy Friday! Comfy, stretchy knits for today – it feels like loungewear but looks like workwear! That is a total score in my book.
I've been on an organizing rampage at home: finally sorting out clothes that are too small for Lucia and taking up precious space in her closet, sorting out sweaters in my closet (the hardest items to keep neatly stacked…), and finding ways to make the storage in our home more efficient. Like the leashes and harnesses for our dogs – why aren't they in our entryway closet where it makes sense? Sometimes it's the little things!
Looking forward to a fun-filled weekend, hope you have a good one!
PS: The chestnut colored coat I wore previously is 40% off right now – such a great price!
***
Sweater (40% off + an extra 10% off right now! here | also picked up this mockneck sweater in camel, it's on sale for less than $30!)
Scarf (here)
Skirt (here and want the camel one next…)
Purse (authenticated ones available here, here and here; wide strap here)
Heels (here and similar here for $89)
Bracelet (here)