#InItTogether
October 23, 2018
Sponsored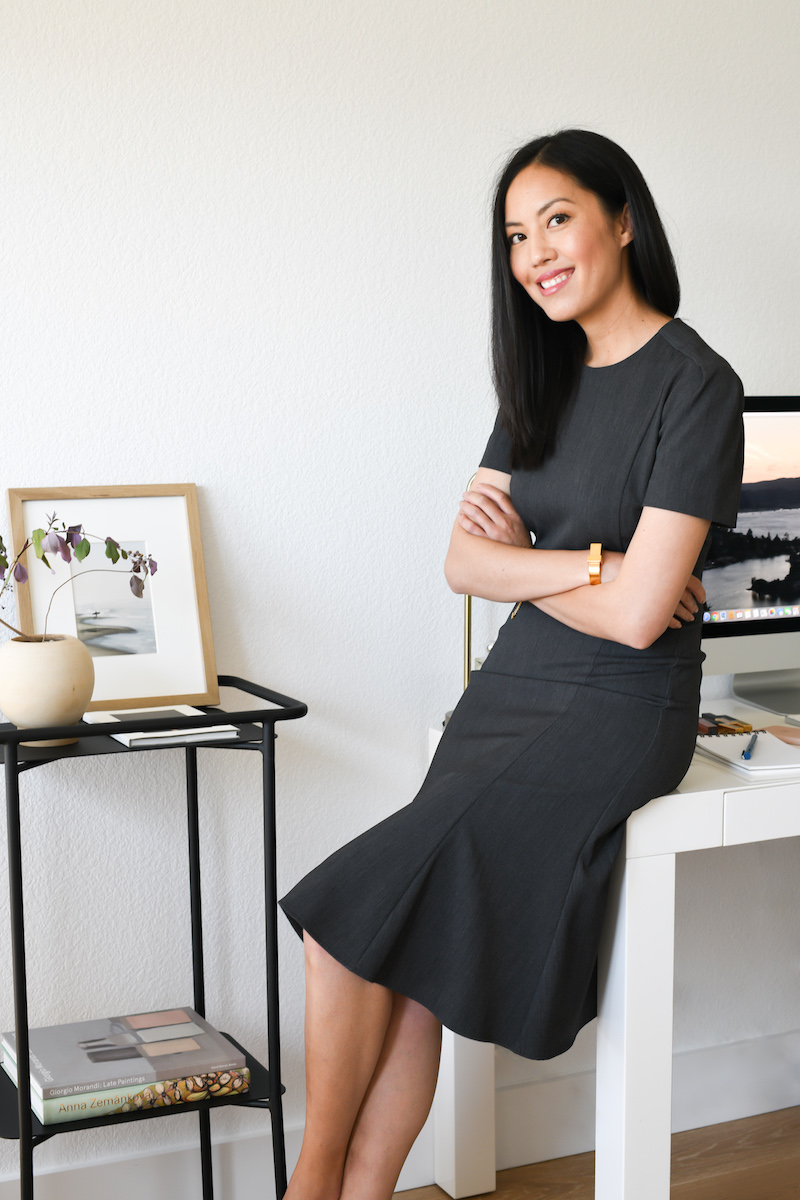 My career journey has taken some unexpected turns after being on one path for many years: marketing in the medical device field. In fact when I started this blog 8 years ago I was traveling around the country to stand in operating rooms, meet with sales reps and present to hospital admin. It was a job I loved.
But in parallel, there was a hobby I loved too. Wildly different from spine surgery, it involved fashion and shopping, and finding ways to bring my personal style into my workwear. And journaling that thing everyday on a blog. The goal was to be polished and professional – but make it fashion. It made getting dressed every morning fun and interesting. And it gave me confidence while I was at the office or traveling.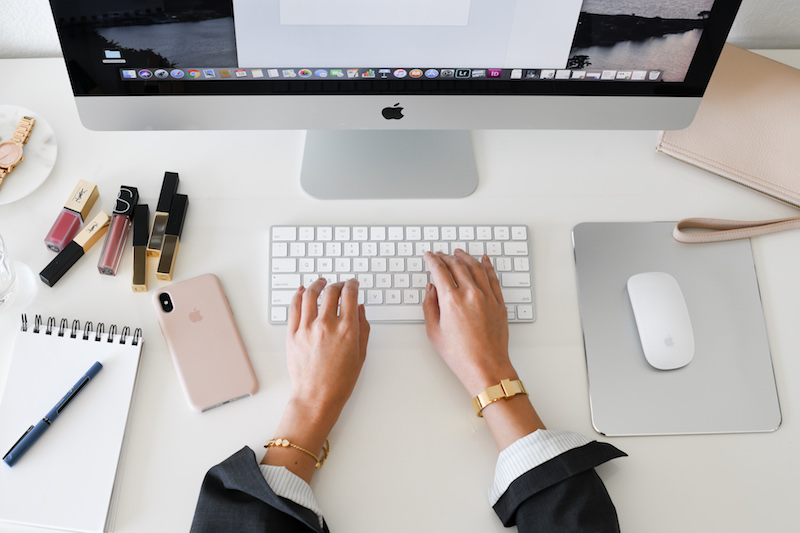 Fast forward a few years and my "hobby" turned into much more than that, with opportunities I would have never imagined possible, thanks to all of my amazing readers (like you!) and some incredible #bossladies like Amber Venz at RewardStyle and Vanessa Flaherty at The Digital Brand Architects. I had pinch-me moments, am-I-dreaming moments, is-this-for-real moments… and still do. All. of. the. time. Juggling both my career and my hobby was an absolute privilege. I had what I considered the best of both worlds and wouldn't have it any other way. Even as I was burning the candle on both ends – it never felt like I was.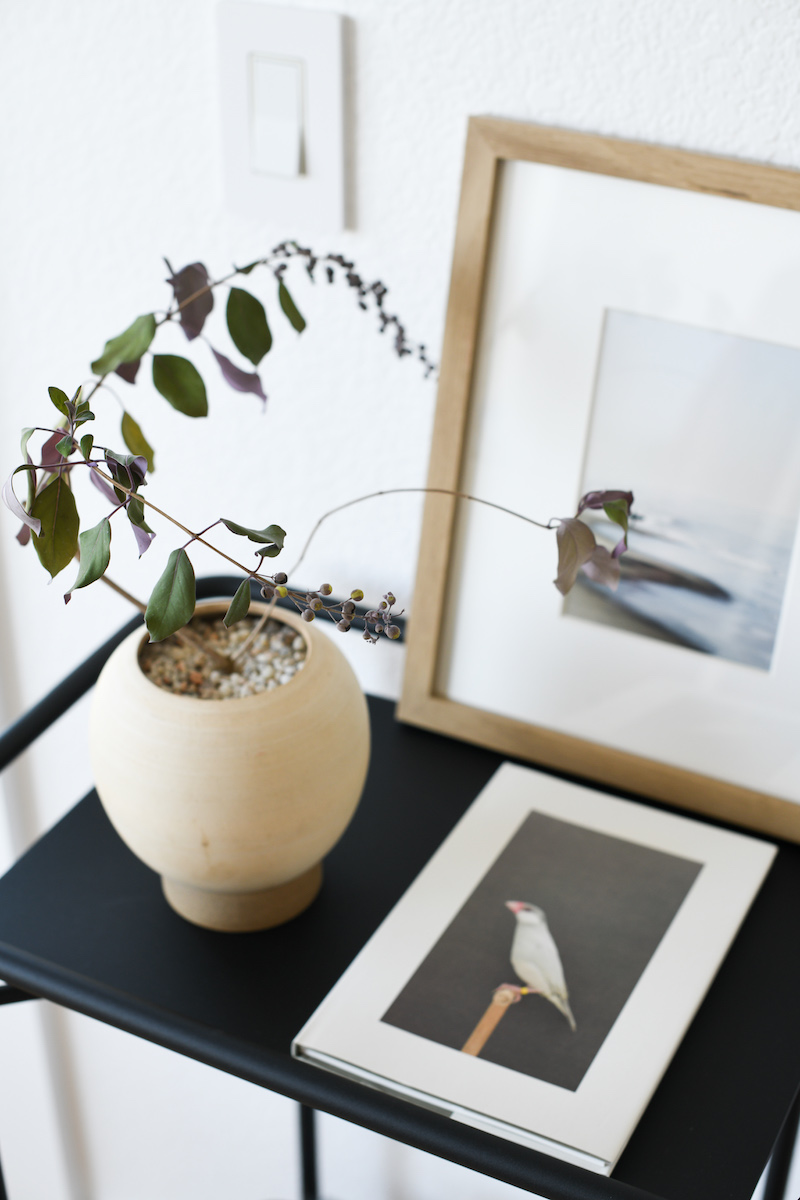 Then I had a baby.
Lucia rocked my world in every way imaginable. In between the coo-ing and cuddling and the newfound sensation of my heart literally bursting with joy every time I held her, there was the emotional rollercoaster brought on by fluctuating hormones, a changing body and the self-induced pressure to "do it all." I consider myself lucky for having 3 months of maternity leave (although my male manager's initial response to my request was: "wow. that's a long time." pause and stare, not comfortingly).
A privileged three months with Lucia and yet I still had a breakdown after going back to work. Lucia was such an incredible sleeper that I only saw her for one waking period in the morning and one waking period after I got home from work, and barely so, as I had to run a mile to catch the ferry that would get me home in time. Never mind the pumping gear (that I toted back and forth 2 miles on foot every day) and sneaking into an empty conference room every two hours as my male manager leered my way – never comfortingly.
New mom returns to work and has a breakdown? 
So cliche.
But then again, why is it cliche? Why is the transition from pregnancy, to post-partum recovery, to learning the newborn ropes, to heading back to work, and figuring out the pumping thing while managing expectations from every angle (home, work, self, family) a universal challenge for mothers everywhere? If this is a known problem, why aren't we all moving mountains to fix this thing?
And here is where my career journey has made some unexpected turns.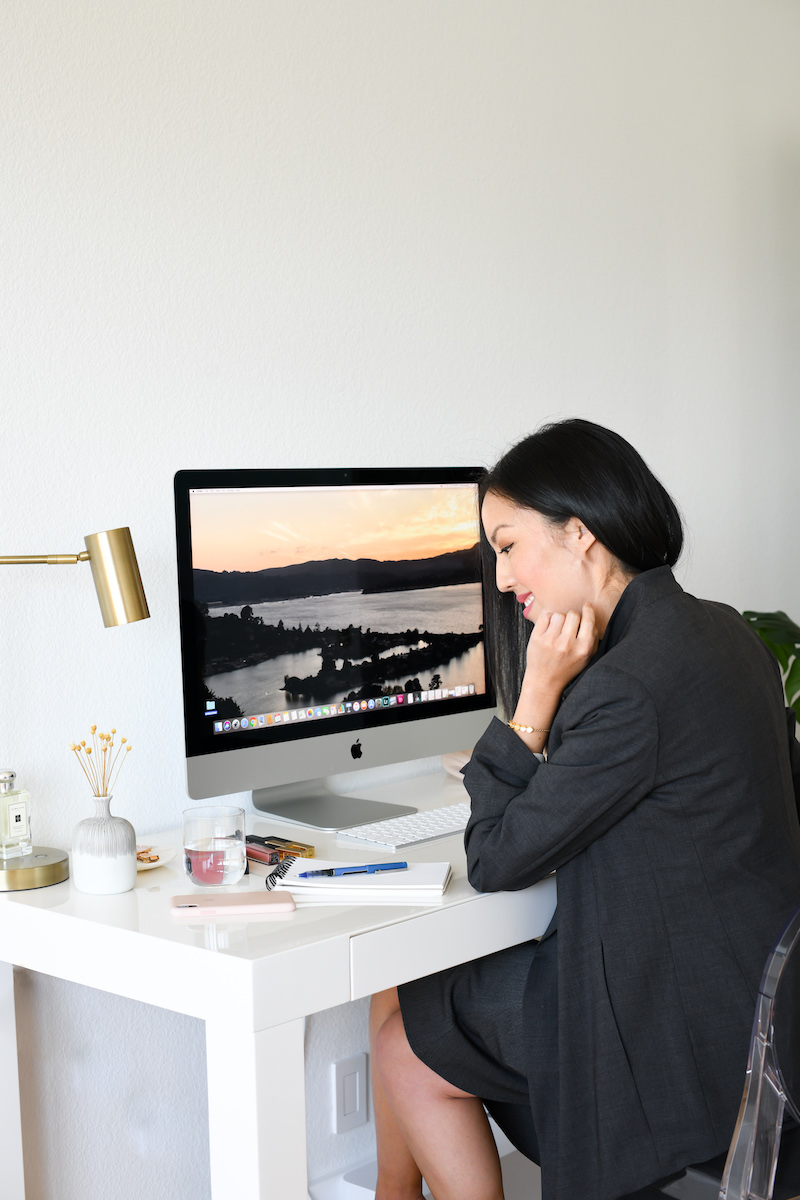 I quit that job.
I made sacrifices in my career goals (medical device industry, on hold!) and looked for a role that would allow me the flexibility to spend more time with my baby, blog on the side, and still contribute my experience in a way that helped me feel fulfilled. In other words, I created my own balance. I started consulting part-time (sometimes full-time, depending on the week). I longed to work for (and with) other women who understood the challenges of wanting: wanting to be  more present in my child's life, wanting to work and be successful, wanting to achieve some new form of "having it all" that didn't cause me to have a breakdown or lose my sense of self in the process.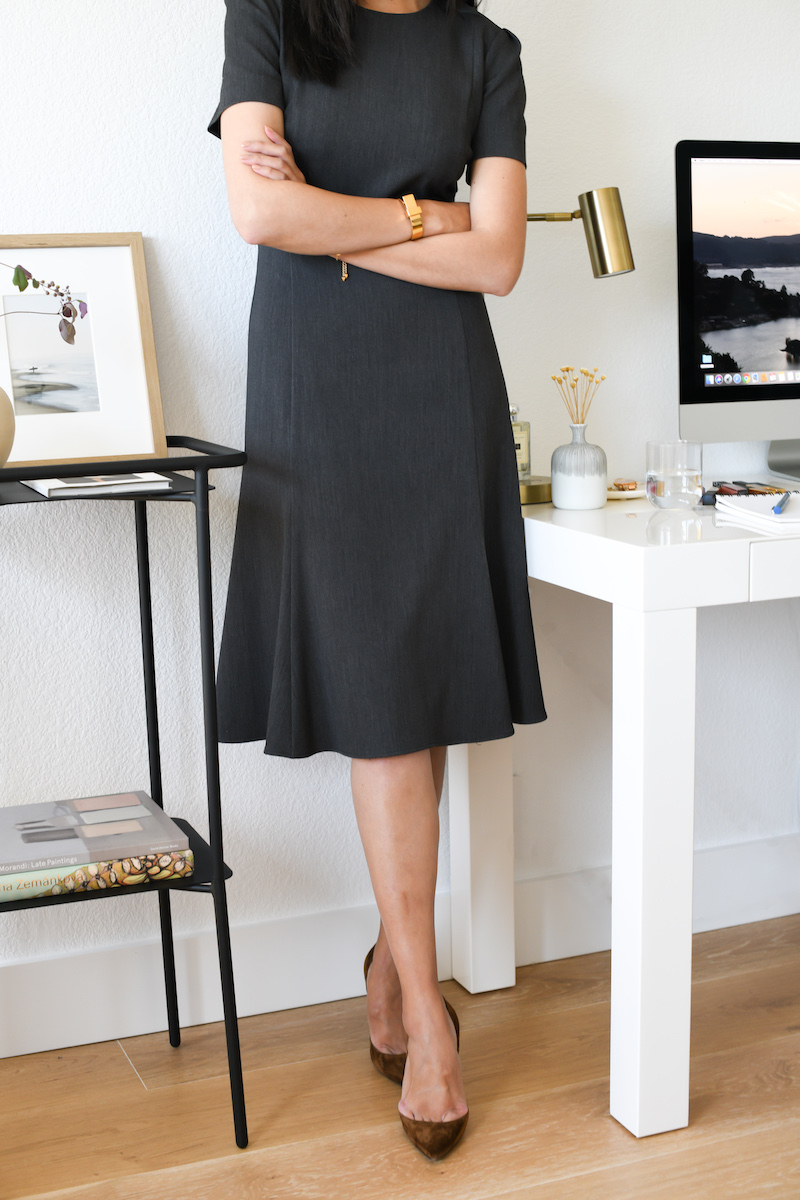 We are #InItTogether. We can move these mountains and create a better, more fulfilling balance for ourselves. We can lift each other in our shared experiences of being women. It takes us all doing our part. Women who are in leadership roles can continue to push the boundaries and build better workplaces for other women. Women who, like me, are the first to ever be pregnant in the company, can start the conversation and help make the case to leadership: let's be creative and figure out more ways to support a new mother when she returns to work. And most importantly, let's change the timeline on ourselves and learn to say "I am struggling," as it happens, rather than "I struggled."
Excited for the future and excited to see where my career journey continues to take me. Thank you so much for stopping by today. And thank you to LinkedIn for partnering with me on today's post, helping me put into words so many feelings that I've kept to myself up to this point.
***
Dress (here)
Heels (here and similar here for $89)