Mid-week Stride
November 14, 2018
Sponsored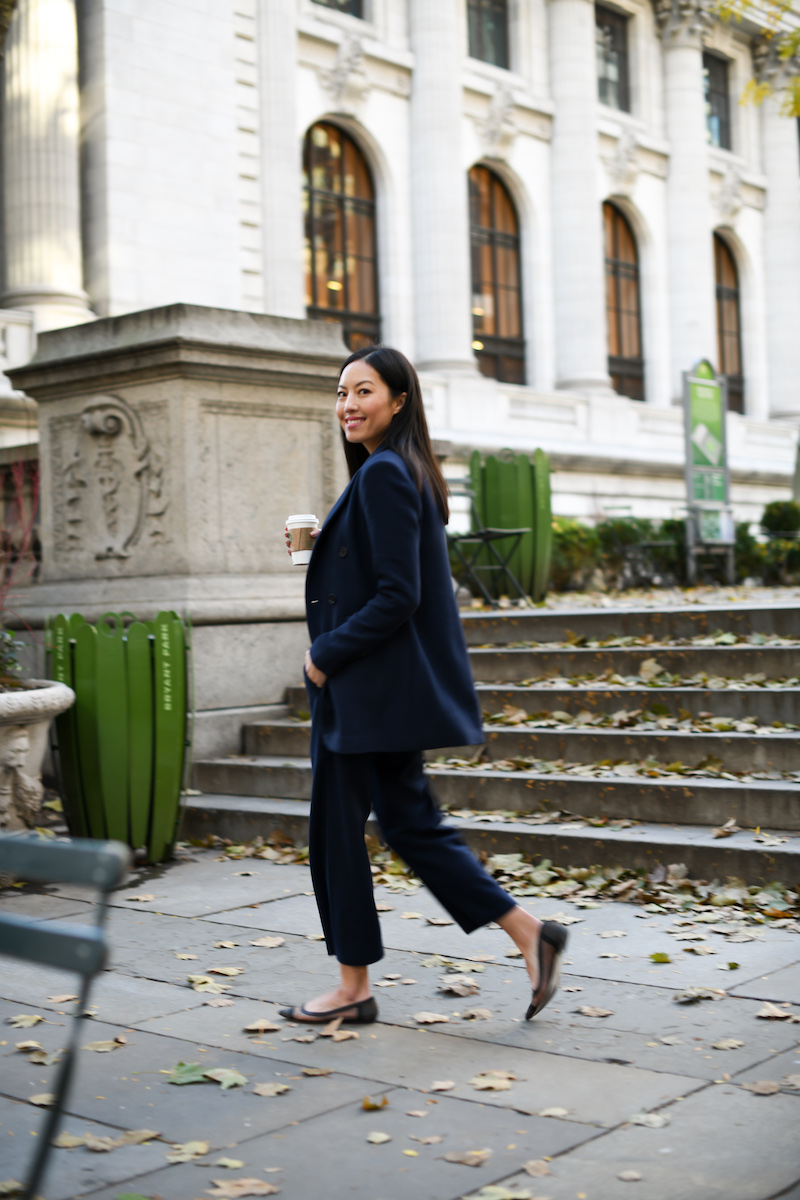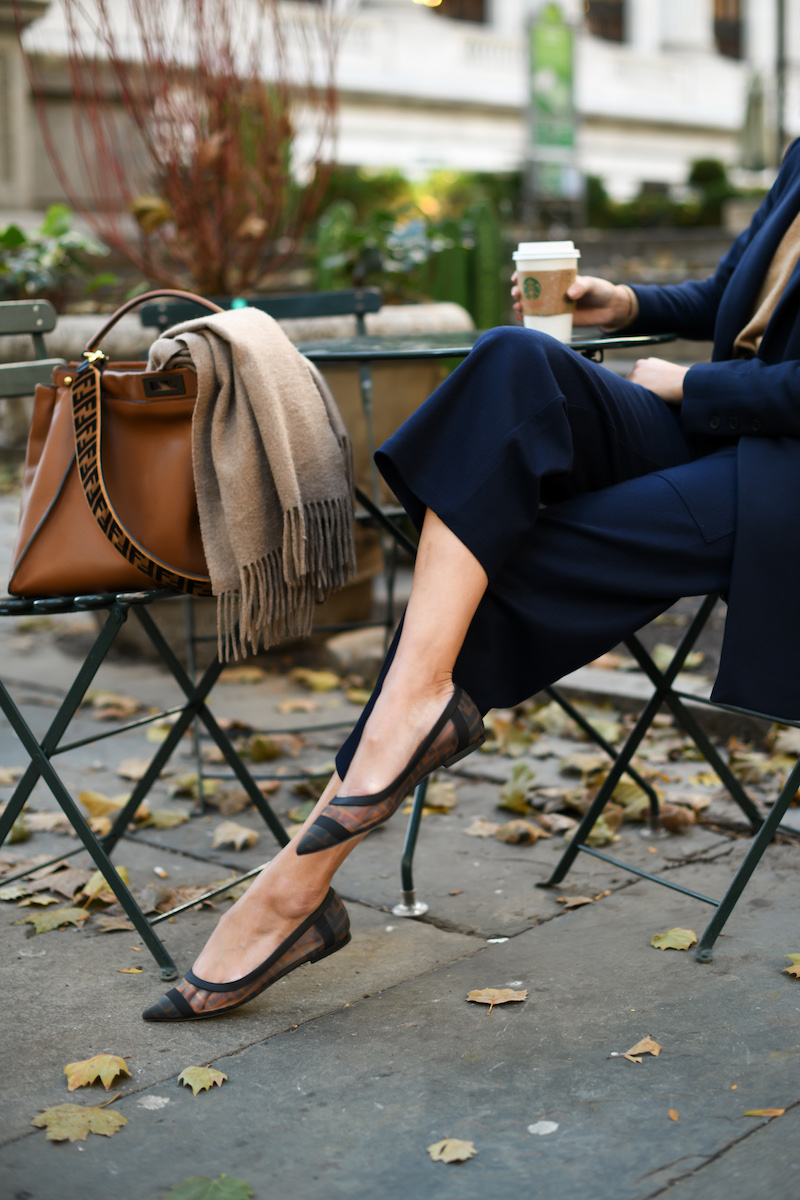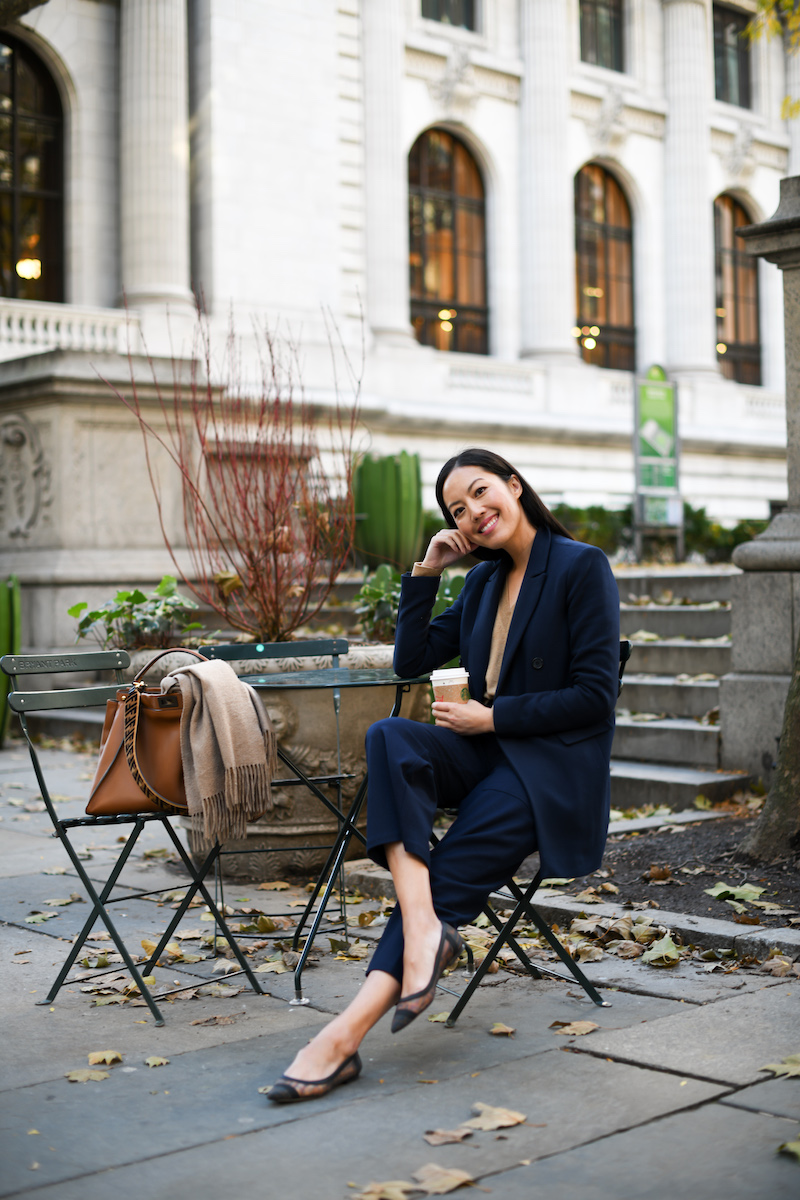 I love a good heel, particularly a pointed-toe high heel (can you tell?). But one of my secrets to hitting my mid-week stride (and the reason why I'm almost always carrying a big bag) is that I carry the perfect flat for every heel – interchangeable shoes for when I'll be running around more than usual.
These go-to pairings make it easy for me to run out the door (literally) without compromising my feet. And the goal is to always know that regardless of the outfit, the flat pairing will always work as a replacement for the heel: feminine, polished and professional. I love the pair I'm wearing (found at Nordstrom!) because it'll work as a stand-in for my black pumps, brown pumps or navy pumps. And as always, versatility wins.
Here are some go-to pairings:
PS: These wool ankle pants are perfect for travel + work – they're comfy like lounge pants (with an elastic waistband) but still look tailored and polished.
***
Blazer (such a great price for the quality, plus it was designed by my friend Blair! here)
Sweater (cashmere! here)
Pants (here)
Flats (here)
Scarf (similar here)

Thank you Nordstrom for partnering with me on this post!