Pink + Burgundy
November 9, 2018
Sponsored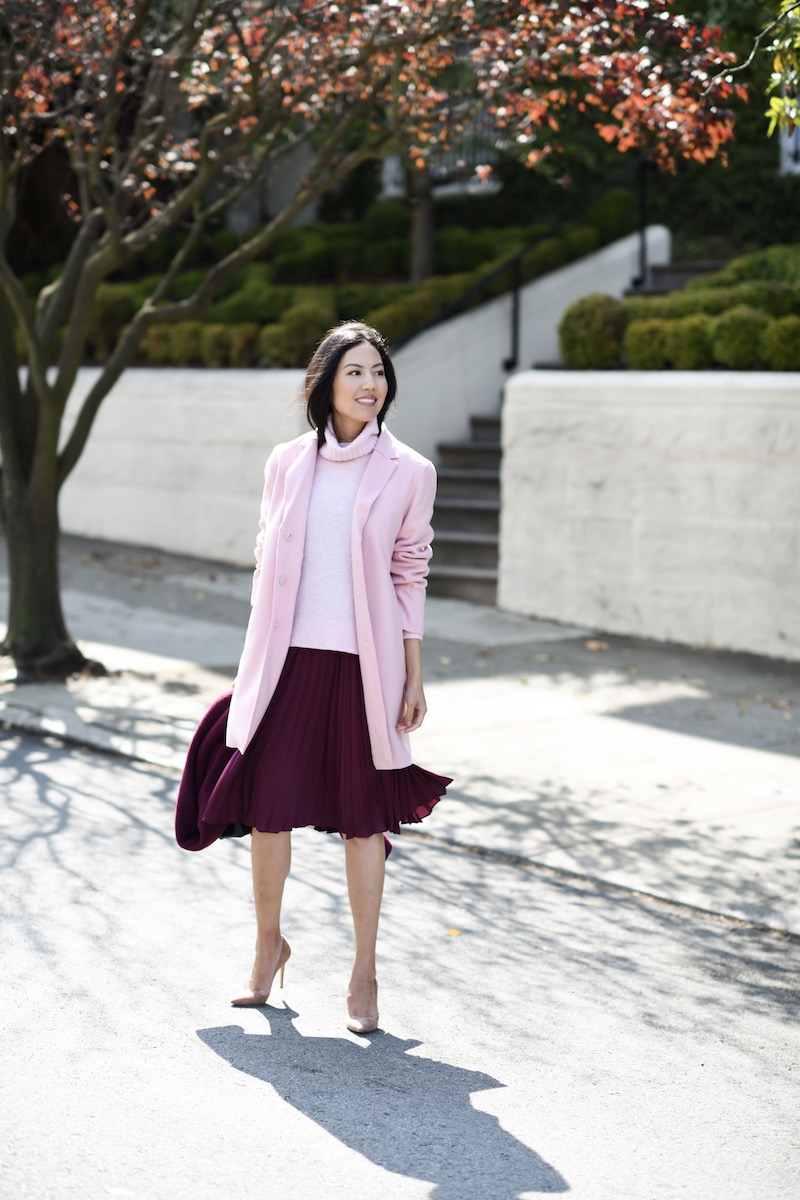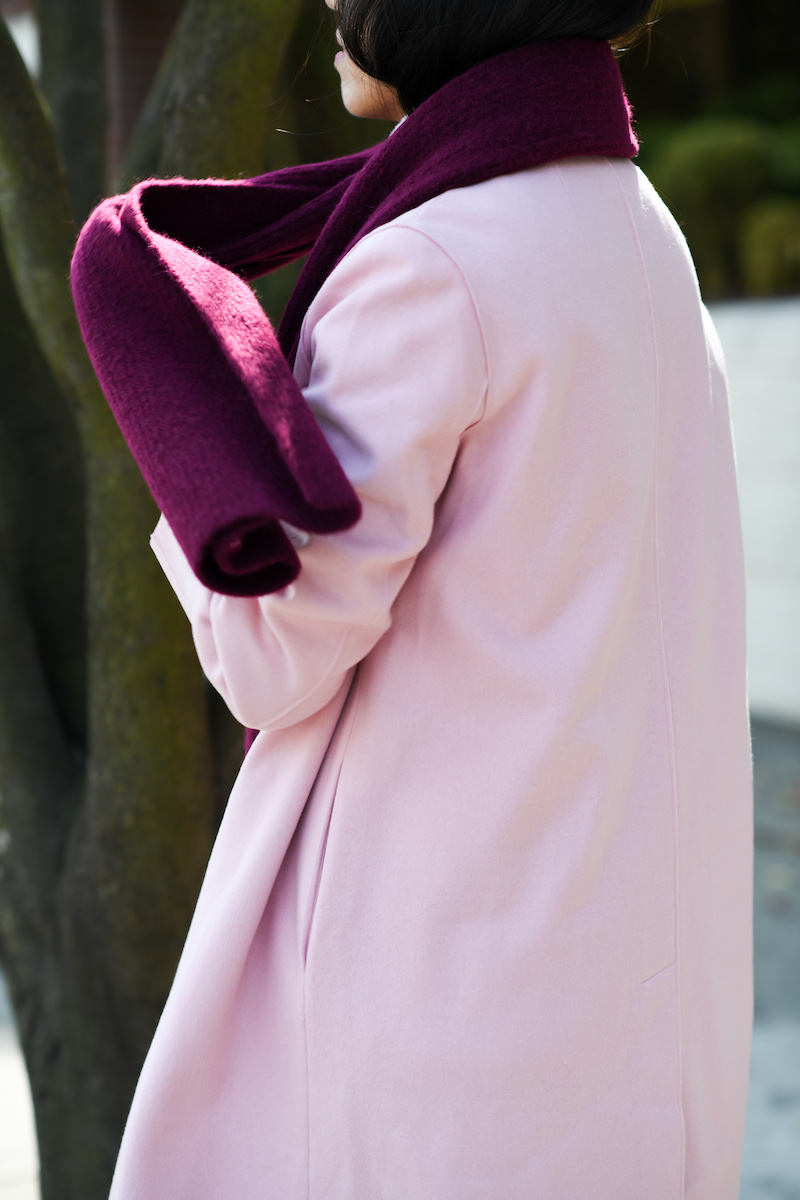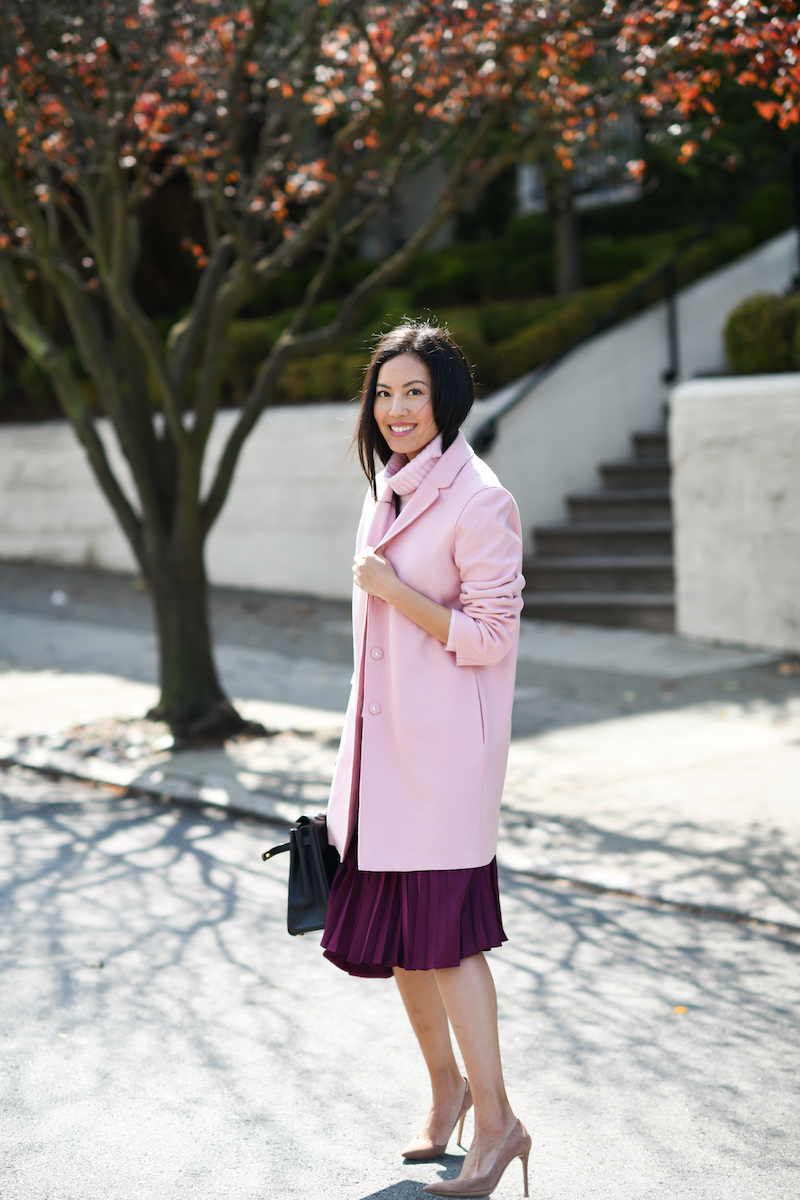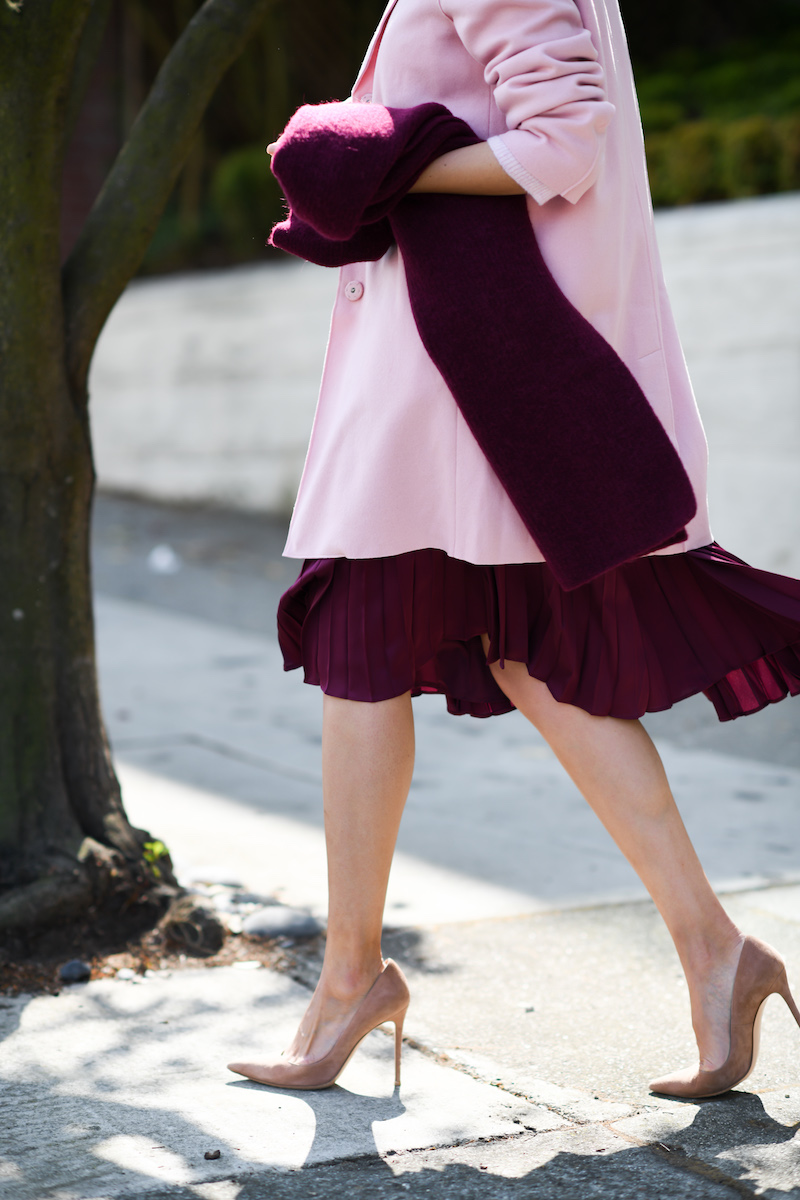 We've been traveling for the holidays (switching between visits to my family and my husband's family) for about ten years now (whoa). Because they're typically short trips (no more than 3 or 4 days) we have a very strict carry-on only rule. Which necessitates some creative packing: this dress is doubling as a skirt (but will be perfect on its own for dinner!), the sweater goes casual when paired with jeans, and blush is a go-to neutral nowadays so the coat will go with everything. Some of my favorites from Banana Republic's new arrivals! A few more items that caught my eye:
Made it to NYC for the weekend (a last minute trip!) and can't wait to show Lucia around. Hope you have an amazing weekend and thank you so much for stopping by!
***
Coat (here)
Scarf (here)
Dress (here)
Sweater (here)
Similar pumps (here)

Thank you Banana Republic for partnering with me on this post!