White and Ivory
November 26, 2018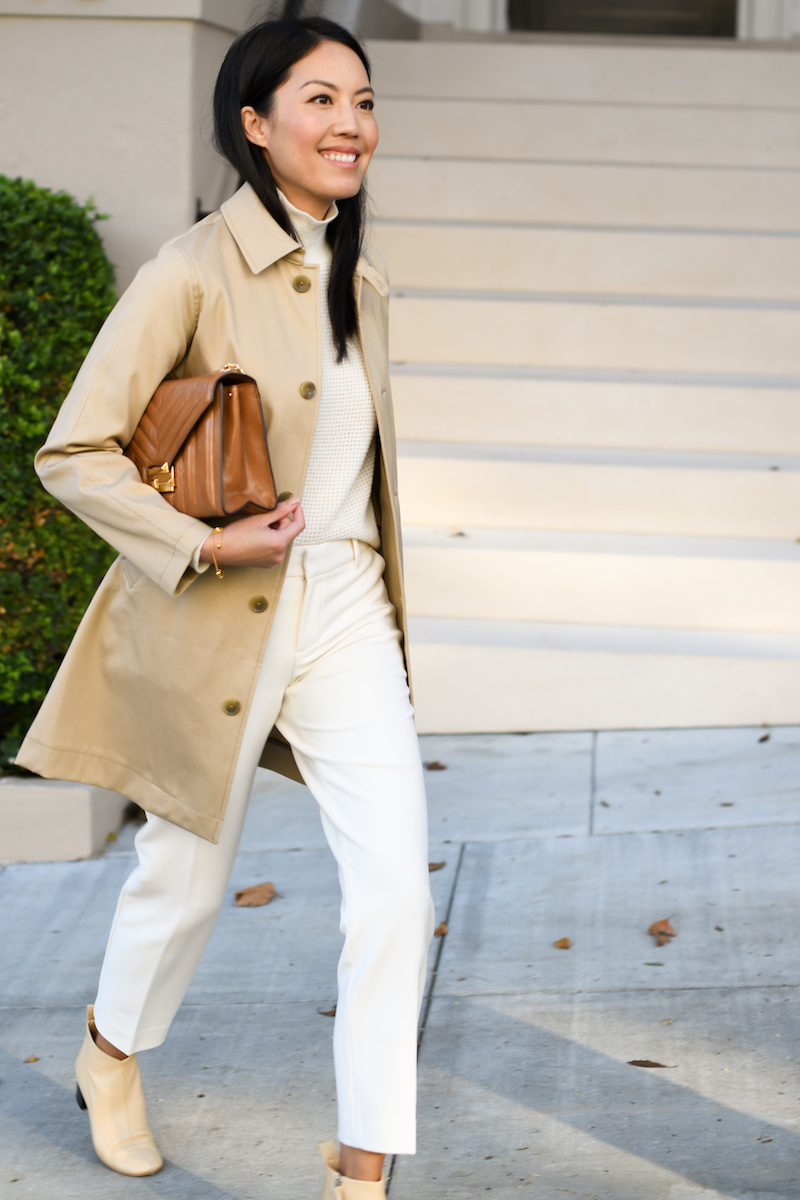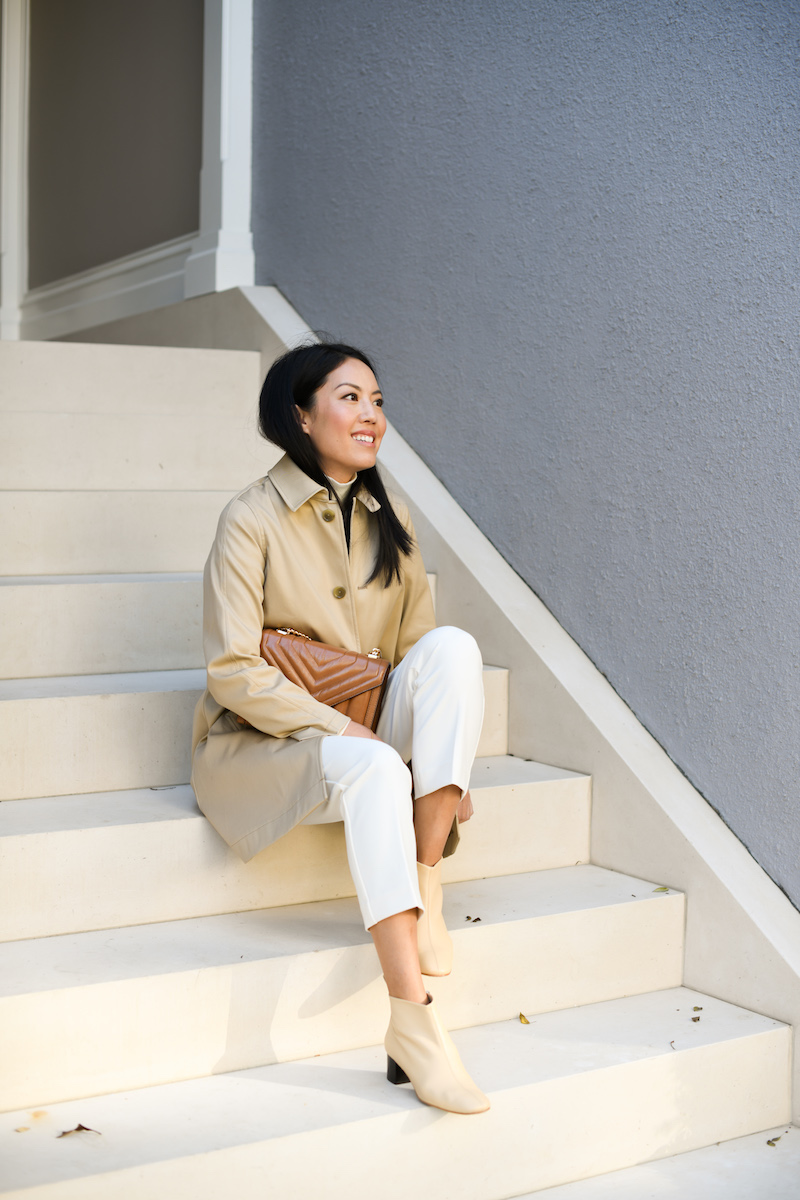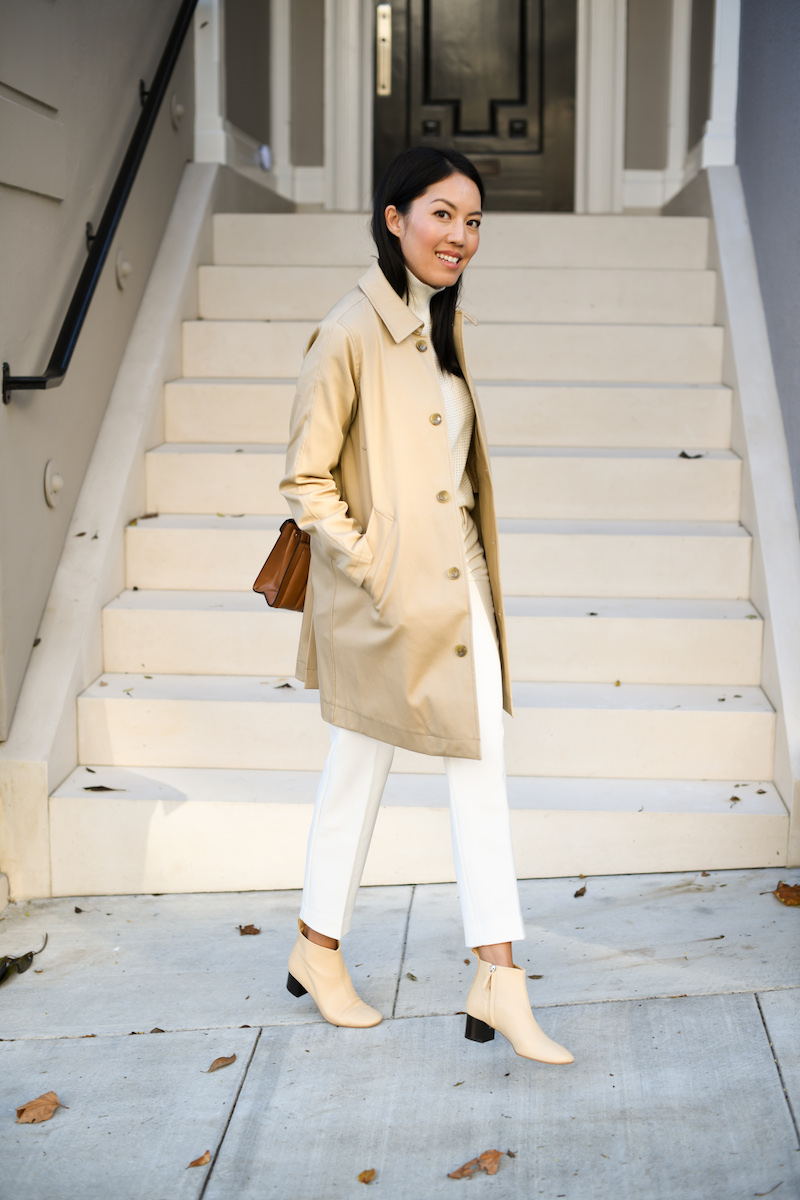 Ivory booties for the win! I love them so much but need more ideas for what to style them with – it's way too easy to default to denim.
Got a head start to the workweek with long hours in front of the computer last night. No complaints though – the last few days off have been so relaxing. Hope you had a great one and thanks for stopping by!
PS: CYBER MONDAY! More on sale below! I'm crossing my fingers that this amazing dress gets marked down further.
***
Jacket (wearing a size 0. for my sizing references see here. also love it in olive! here)
Sweater (wearing a size Small. here)
Pants (wearing a size 0. here)
Booties (super comfy. here)
Purse (here)