Aera
December 10, 2018
Sponsored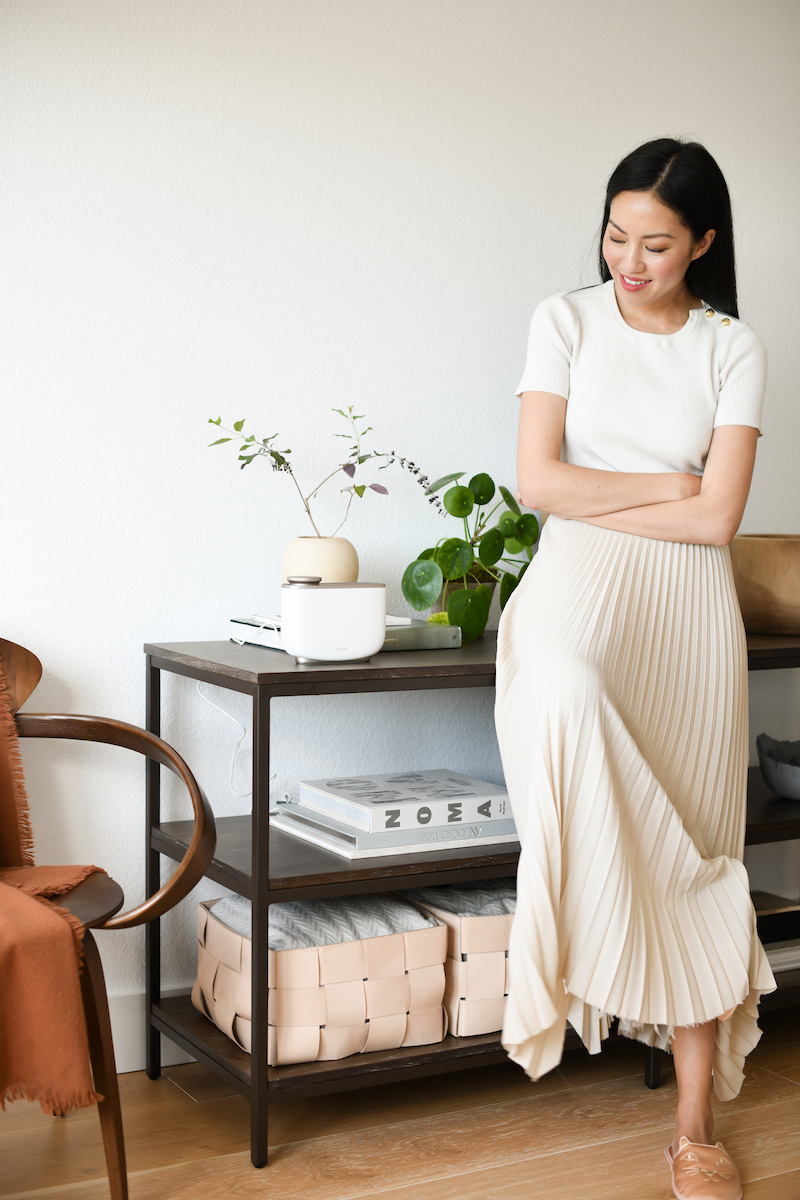 Good morning! I've had this wonderful feeling about being home recently.
As you know, we moved in a little over a year ago and it has been a pretty slow process moving furniture around (sometimes on a whim) and finding the right items to fill our space.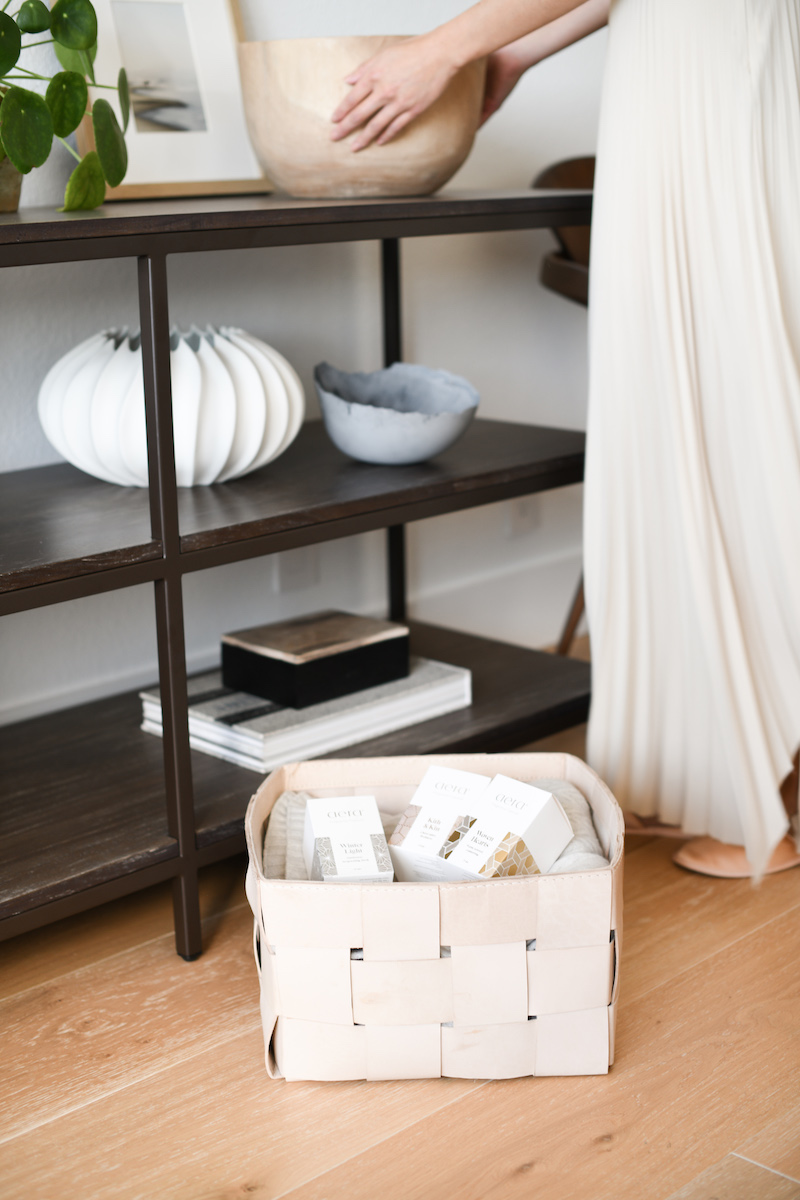 We are, at heart, minimalists so "filling our space" doesn't even sound right. We are also so used to living in small spaces (in SF for 8 years we lived in 740 square feet!) where minimalism was a necessary mantra. So for the first year or so in this new home I think we were quite content seeing empty spaces in corners here and there.
So what has been giving me all the feels lately?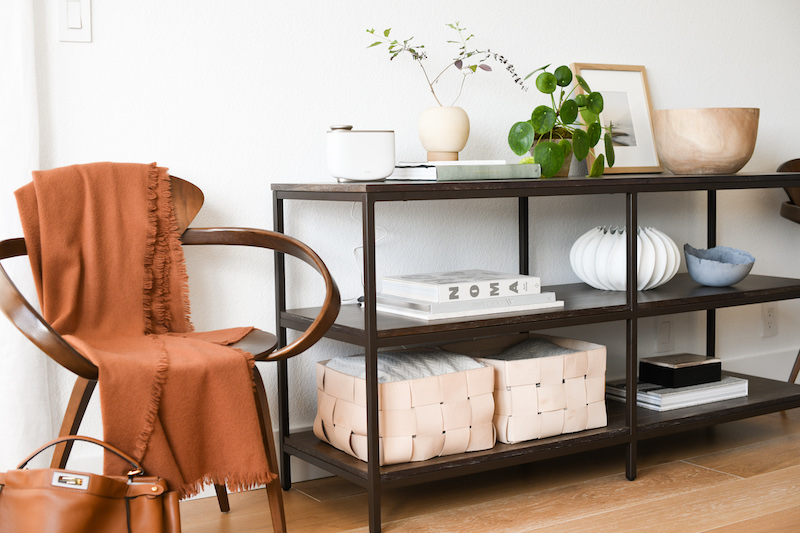 For one, we are celebrating the holidays at home for the first time in 10 years. We have always traveled to see family during the holidays, which is wonderful too, but we haven't had to opportunity to establish our own little traditions as a family.
Which brings me to the second reason: we have been making progress on our space in an effort to cozy it up for our holiday at home. We've just installed a light fixture (it's been a 10 week wait!), we replaced our dishwasher (not glamorous but such a relief!), we moved around our living room so that our 3 little dogs have a quiet little corner of their own. And finally, we've added to our smart home with a smart home fragrance diffuser.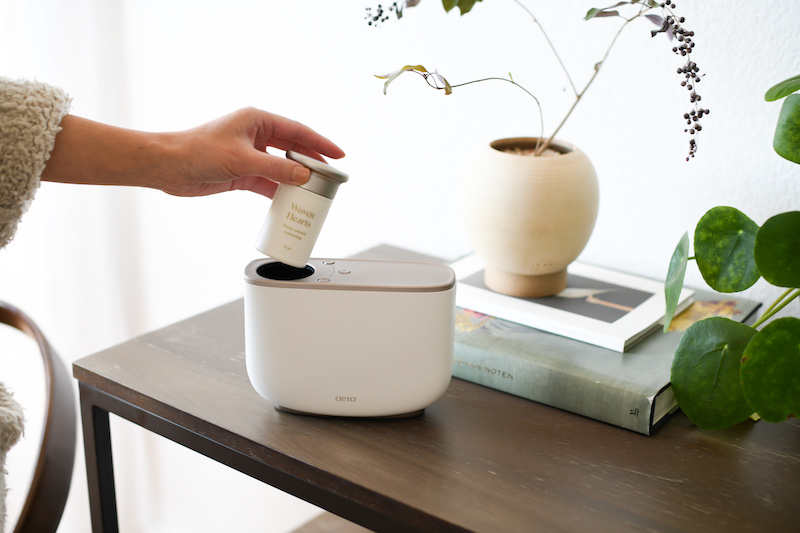 Among all the things I've listed above, the Aera diffuser has made the most surprising impact in our day to day living. The fragrance is incredibly subtle and comforting (I like to keep it at the lowest intensity). It's easy to use and can be controlled remotely via an iPhone or Android app (where you can also set a schedule for it!). Plus it blends in beautifully with our space.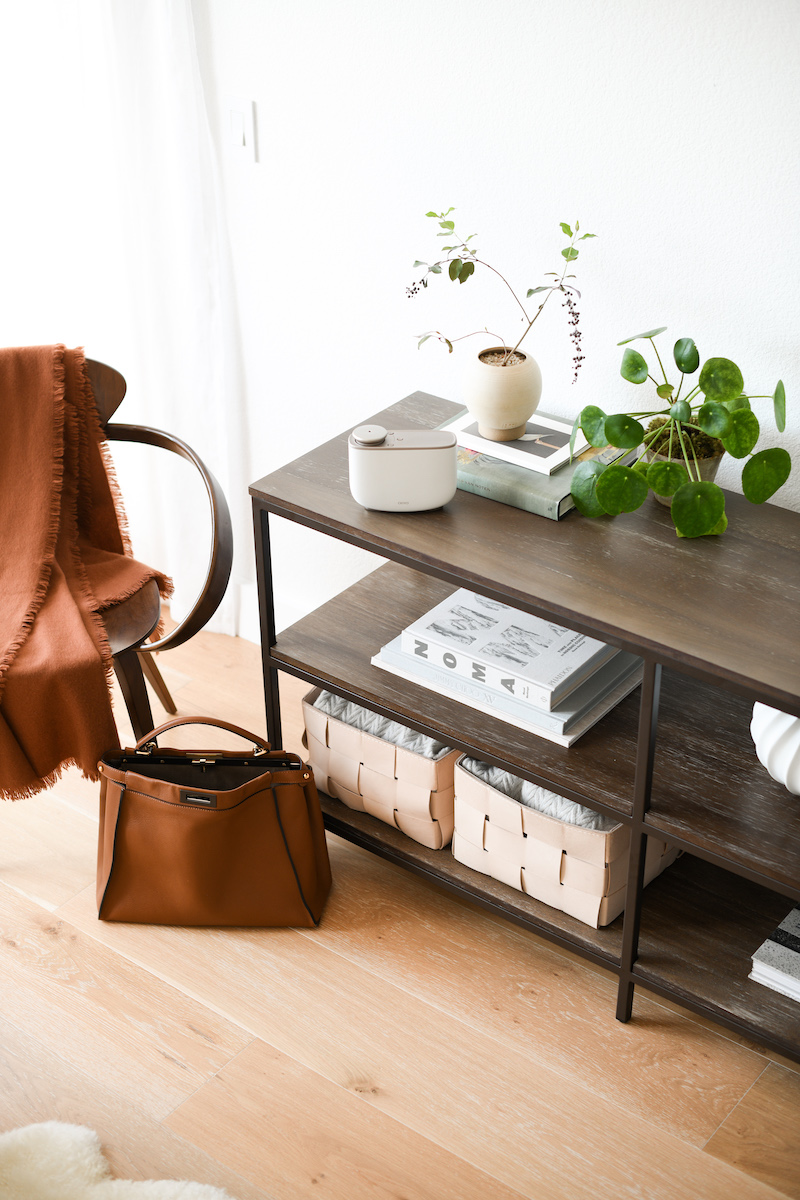 I can't put my finger on it but the experience is very different from a candle or a scent stick. The room feels fresh and smells fresh(!) in the most subtle, luxurious way. Each fragrance is created by renowned perfumers and is made from 100% pure fragrance and essential oils, lasting 1440 hours on average. Most importantly, it uses no heat so there is no fire hazard and it is free of volatile organic compounds (VOCs) and has no residues – it's safe for us and for our pets!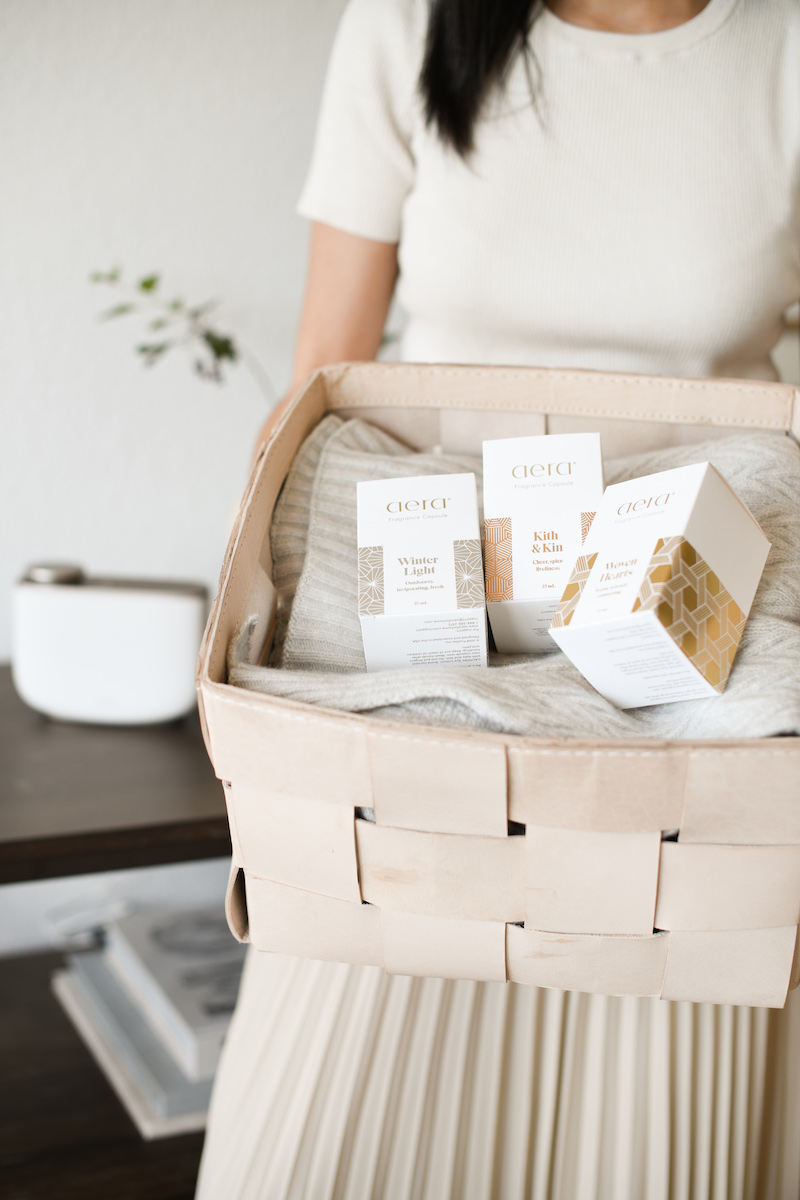 We've been loving the Woven Hearts scent which is part of their Hygge Holiday Collection – it's a mix of bourbon and vanilla fragrance. Can't wait to try the other two in the collection, Winter Light and Kith and Kin.
Thank you so much for stopping by today and thank you Aera for partnering with me on this post – so in love with the product!
PS: Excited to share a discount code for 20% off through December 16 (this week only!)! Use code 9TO5CHIC20.
***
Learn more about Aera here.
And their Hygge Collection here.