Holiday Party Season
December 7, 2018
Sponsored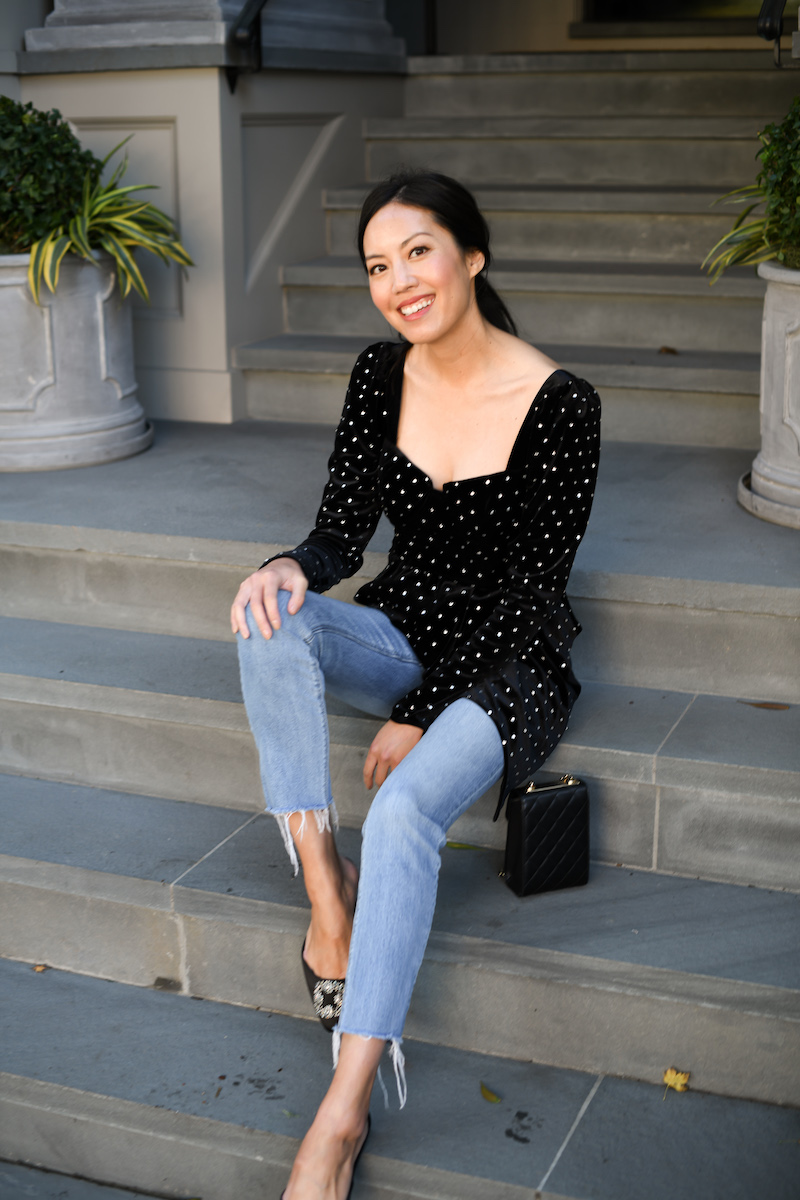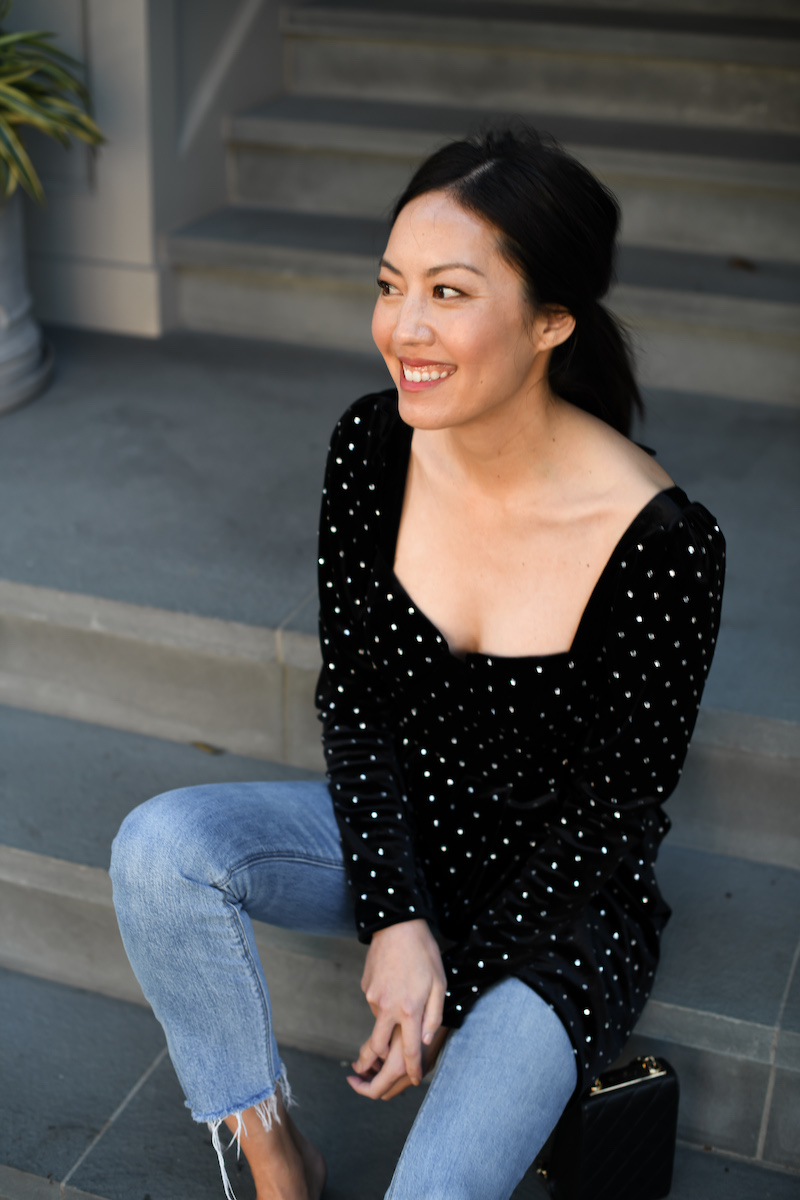 Leave it to my stylist Betsy at Trunk Club to (yet again) find me the perfect "I probably wouldn't have tried this on but OMG I love it!" item. Although we've worked together often, I have never tried the Featured Trunk option so I reached out to her to inquire. Every week, Trunk Club offers a new theme for their Featured Trunk and last week, the Holiday Trunk caught my eye. She explained that she would still be hand-selecting items for me based on my style preferences, but it would be completely holiday-themed, as the name suggested.
Perfect!
December was fast approaching (here now!) and I was hoping to find something special to take me through the holiday party season. The Holiday Featured Trunk was the perfect starting place for Besty and I to discuss what I was hoping to find. Besides this top, I got to try on a festive blazer (same detailing as the top I'm wearing!), a gorgeous midi-length dress with sleeves (she knows me well!), a pair of high waisted trousers that had a fun holiday feel to them and so much more.
PS: Trunk Club is a Nordstrom company so with that you get peace of mind when it comes to customer service: items that go on sale will automatically be marked down when you check out and it's always easy to request and exchange items. It's not a subscription and there are no subscription fees – choose when you want one and if you're a Nordstrom cardholder, the $25 home try-on fee is waived. Shopping made easy right from my home!
Interested in trying it? Sign up for Trunk Club here!