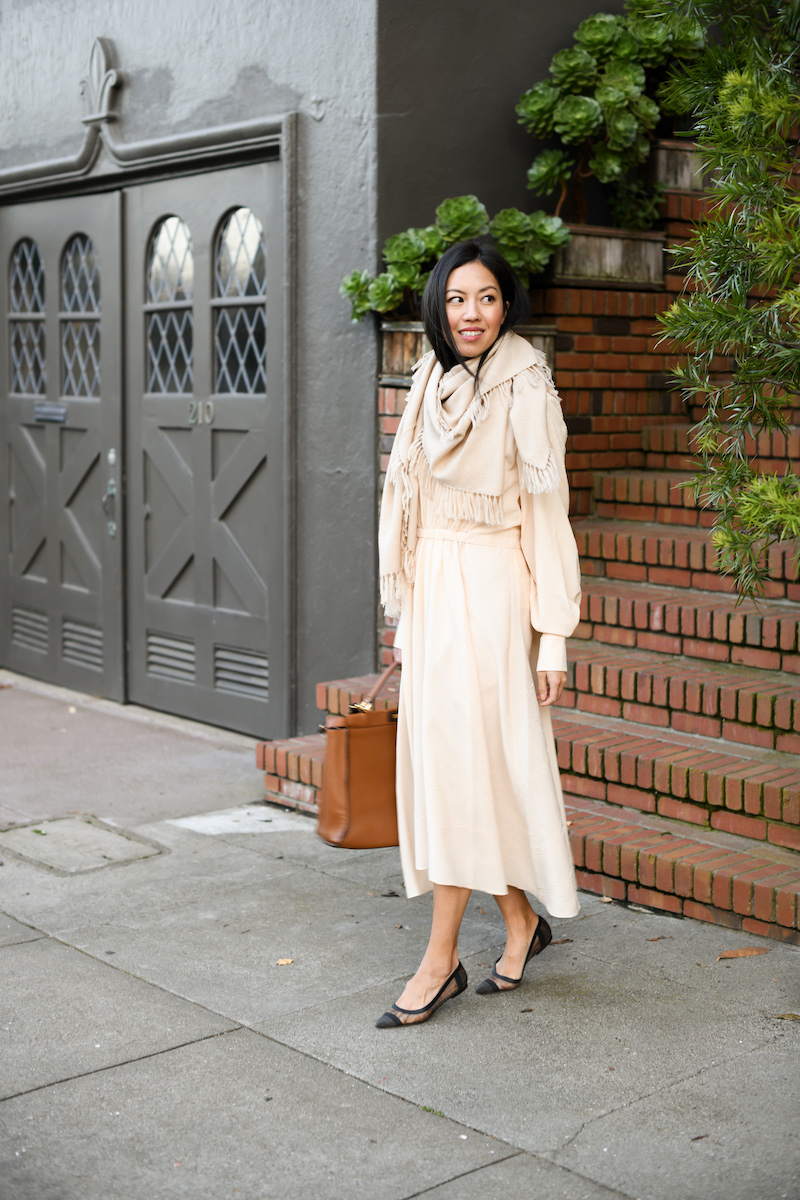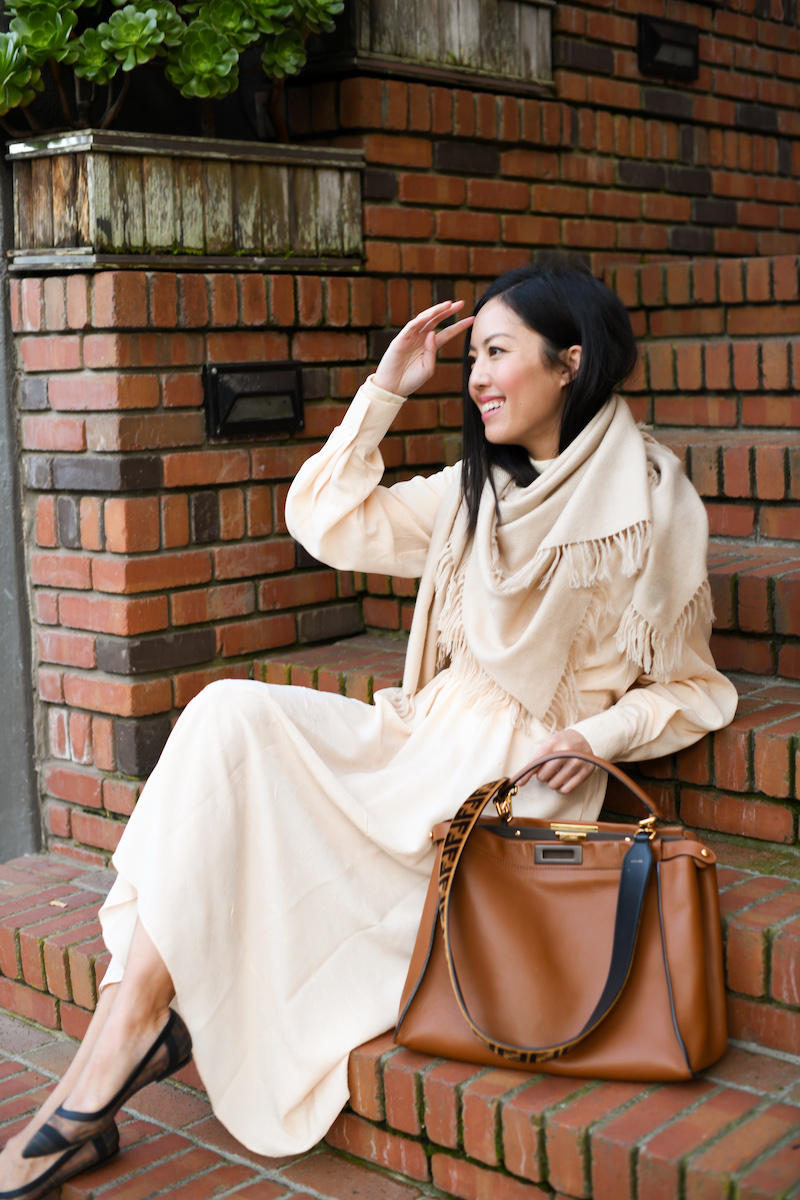 Good morning and happy Thursday! That thing when you've fought off a cold but said cold had so much fun it comes back around for seconds (but stronger)…
That actually happens – AH!
Fighting a cold, have a daunting to do list and prepping for a quick trip. Reaching for tea and coffee all day today, that's for sure! Hope you're having a great week so far! Almost to the weekend!
***
Dress (on super sale here and here)
Scarf (also on sale here)
Flats (back in stock here)
Purse (bought it here | lusting after this version which is on consignment)