Leopard x2
December 6, 2018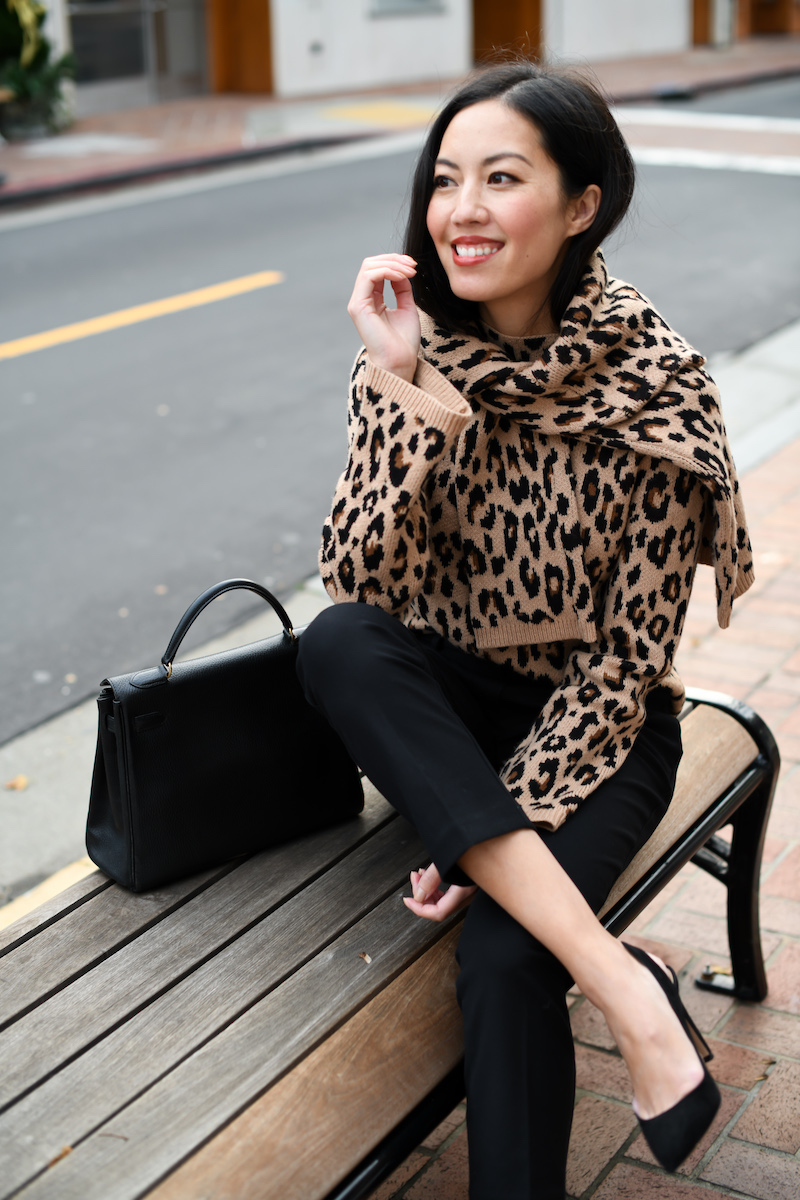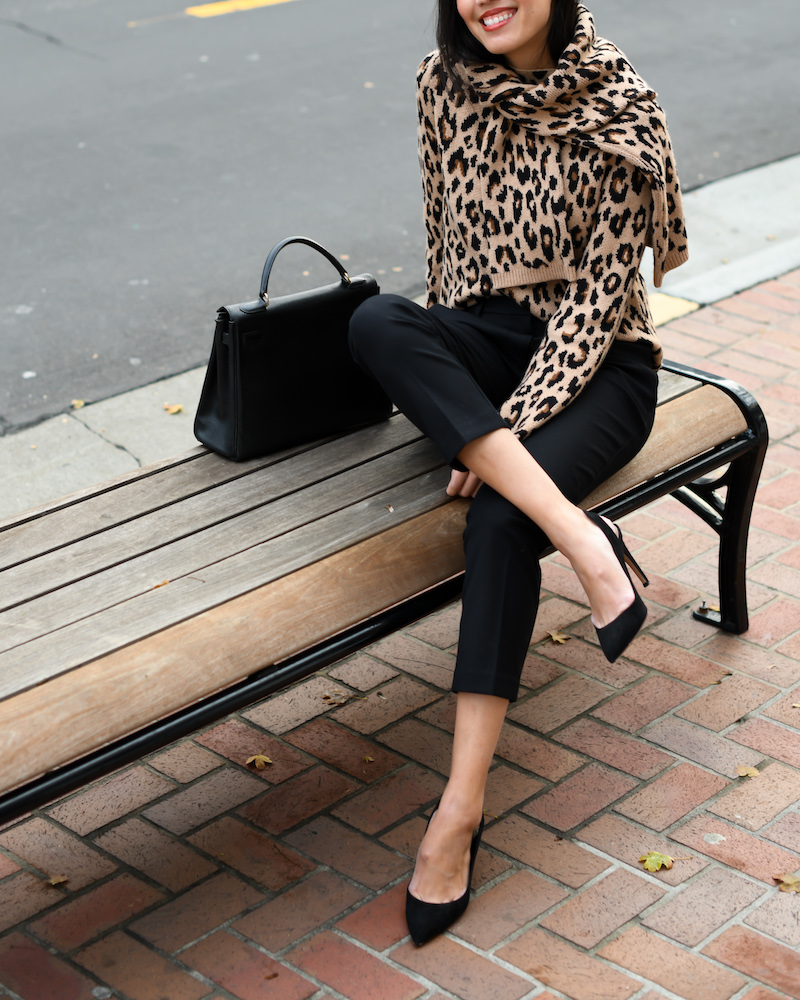 Doubling up on leopard (and on my sweater).  I couldn't help but turn this cozy sweater into a scarf too – I love the effect of having the two items match perfectly while adding a ton of texture.
Yes, we may be in the midst of the holiday madness, but I'm so excited to start another big home project too: a bathroom renovation! We've signed the contract, set our budget and will meet with our designer Tineke in the next few weeks! I'm guessing it won't officially start for another few months but the planning and design part of it is what I'm looking forward to the most. Have you done a bathroom remodel? Do you have any tips or tricks to share? Or better yet – any major no-no's that I should look out for? I'm planning on sharing the whole experience as it happens on social and would love to hear your thoughts!
Thank you for stopping by, hope you're having a great week!
***
Sweater (wearing a size Small and 50% off! here | also picked up this dress and it's 50% off too. I sized up 2 sizes on the dress for a relaxed look and feel)
Scarf (a sweater that can double as a scarf! here)
Trousers (wearing a size 2, here)
Heels (found one in a size 9 on sale here)
Purse (here)