Gray Leopard
January 16, 2019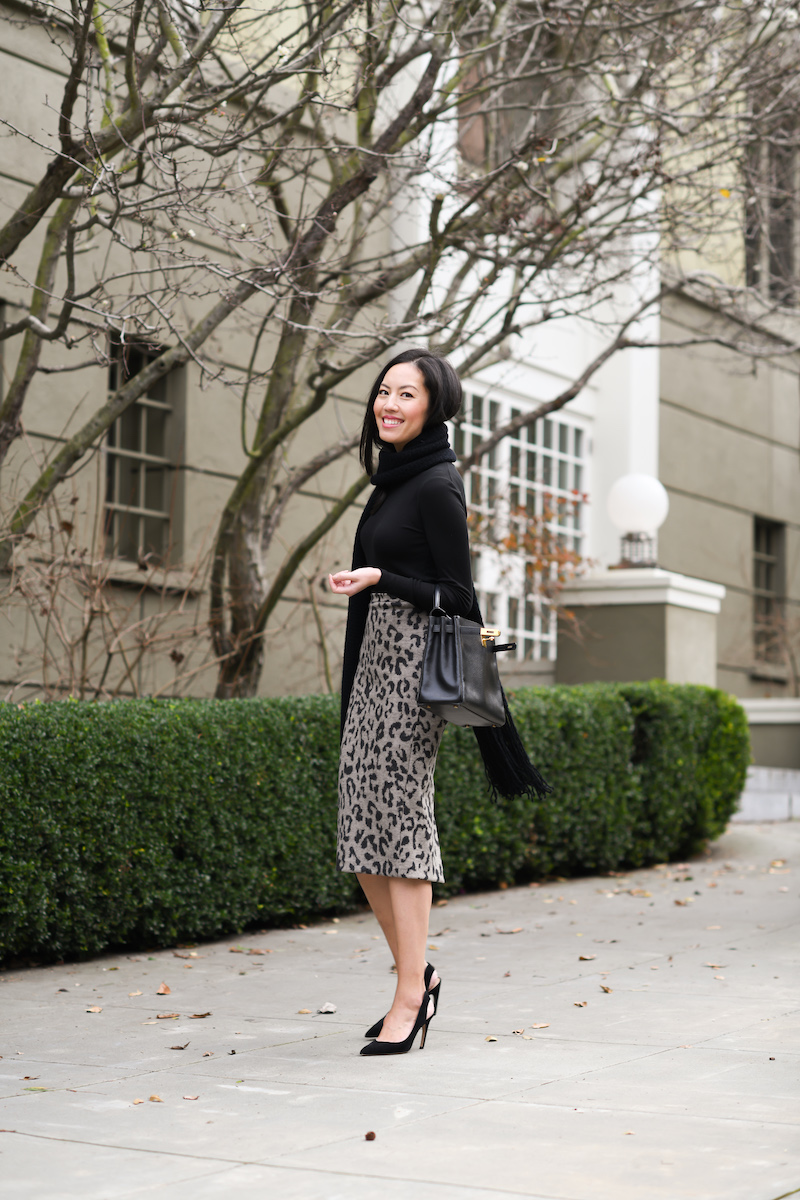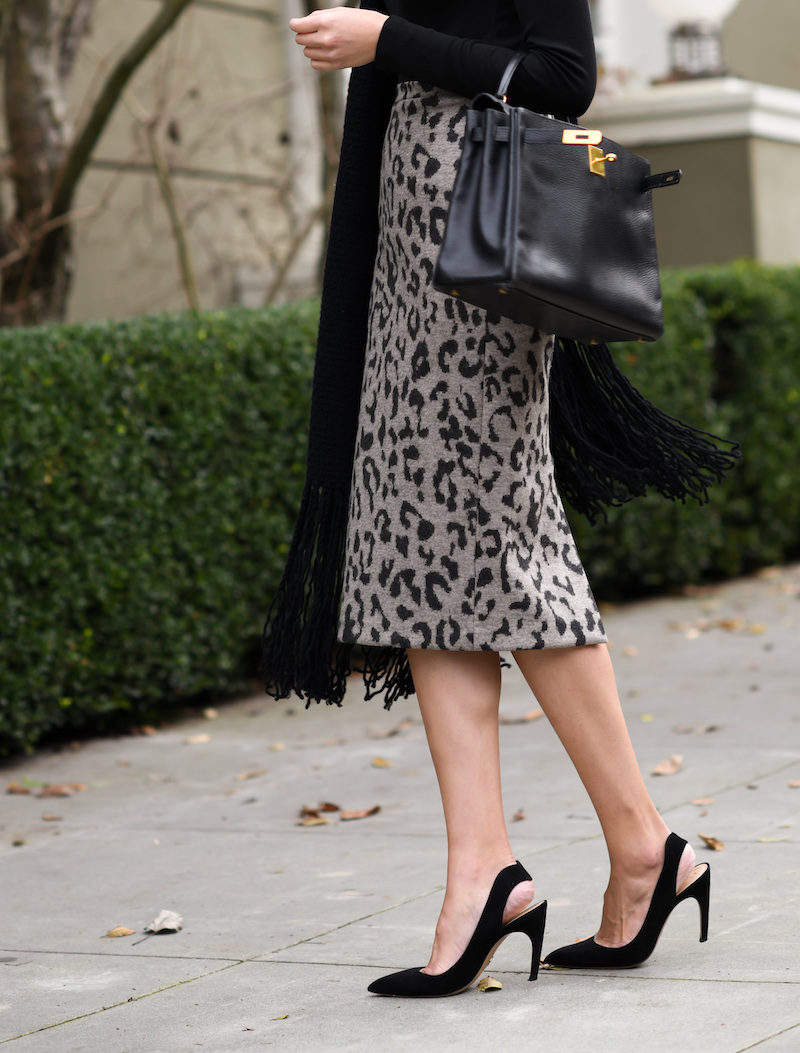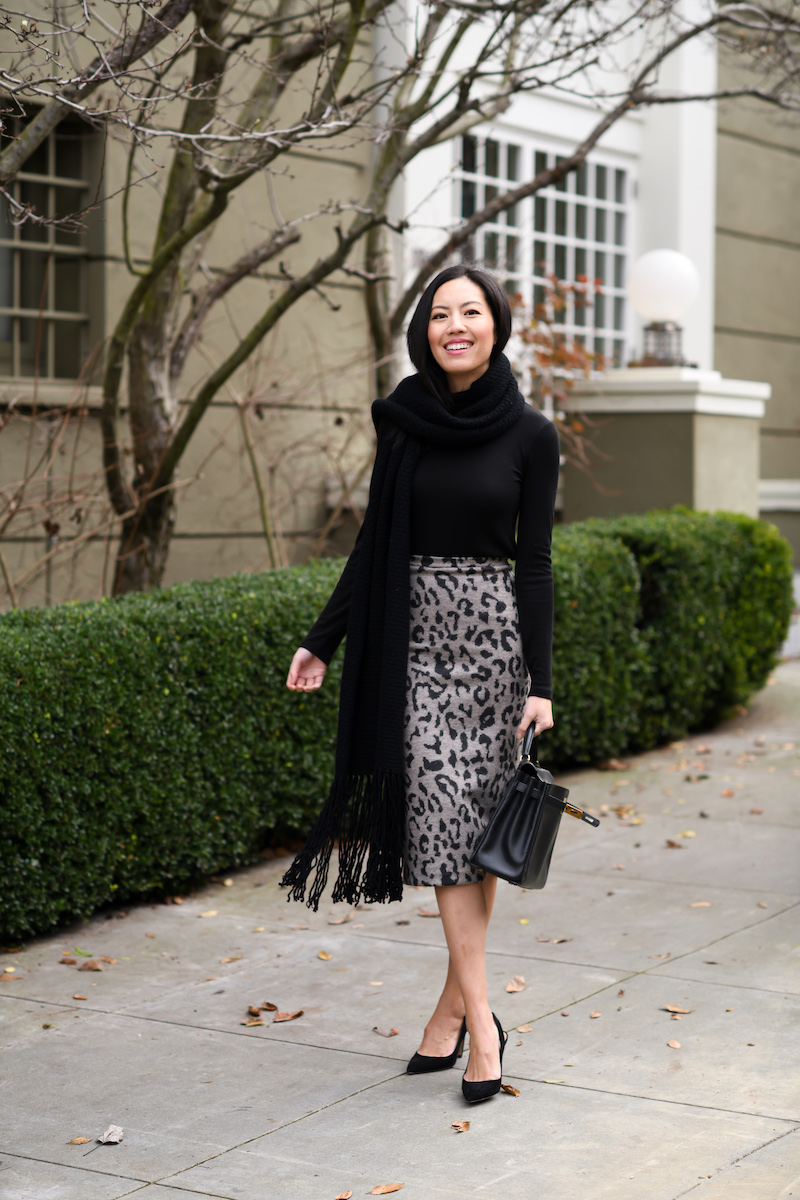 Had an eventful evening last night with the Michael Kors team – got to hear an incredibly inspiring panel of women speak about female leadership, empowerment, the me-too movement and how we can continue to push for progress. I shared my favorite quote from the evening on Instagram here. We need more of these conversations to be happening…everywhere! They are so important.
Hope you are having a wonderful week and thank you for stopping by!
PS: Designer sale tip! I am still scouring designer sales right now because it's at the highest markdown (60-80%) and sometimes new items pop up as a result of returns! My exact search starts here (filtered to highest percent discount).
***
Skirt (bought it on sale here; dress version found on sale for $289! here | more on styles on sale here and here)
Scarf (old by Helmut Lang)
Sweater (this is the black version of my current favorite $45 sweater)
Heels (bought them here)
Purse (similar here)