Houndstooth
January 8, 2019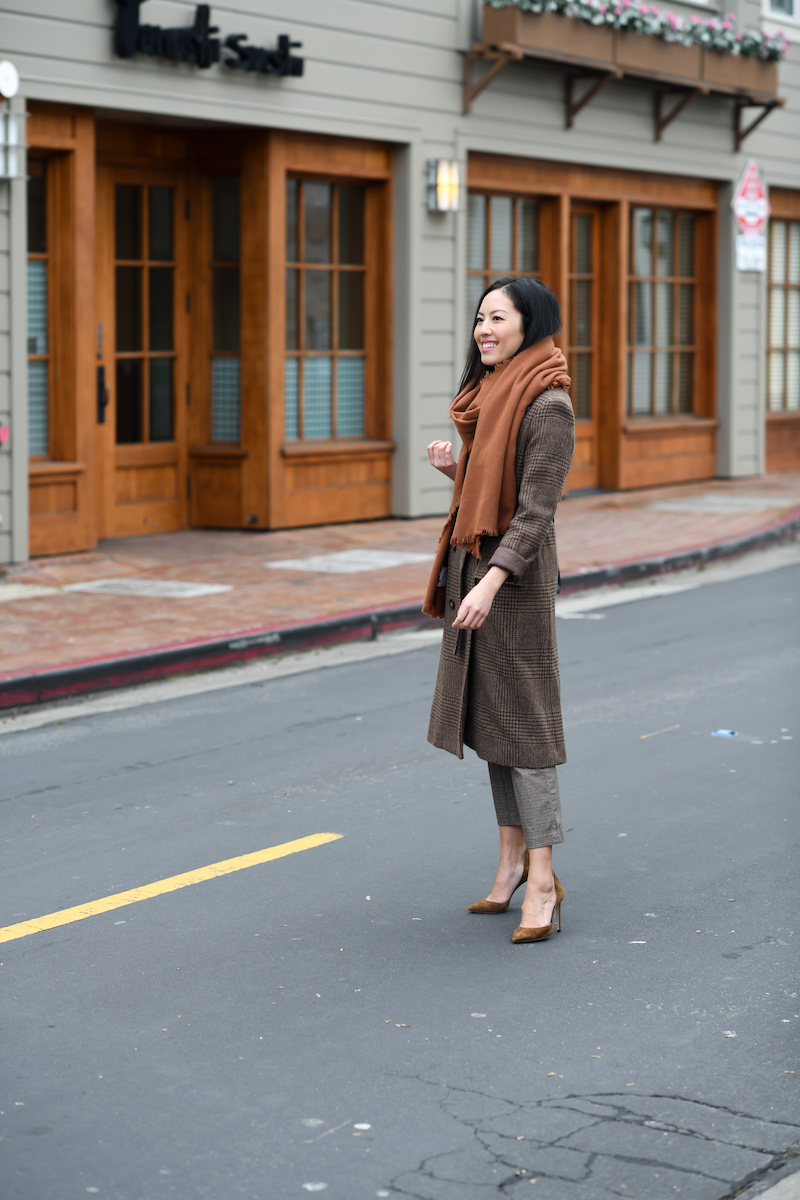 Big exhale here.
2019.
And Lucia's holiday break is officially over.
We had a really wonderful 2 weeks celebrating Christmas and New Year's at home. It was really as good as I could have hoped for! We cooked our own Christmas meal together, we started our own Christmas morning traditions, and we didn't set foot in an airport over the busiest travel season of the year. It was pretty sweet.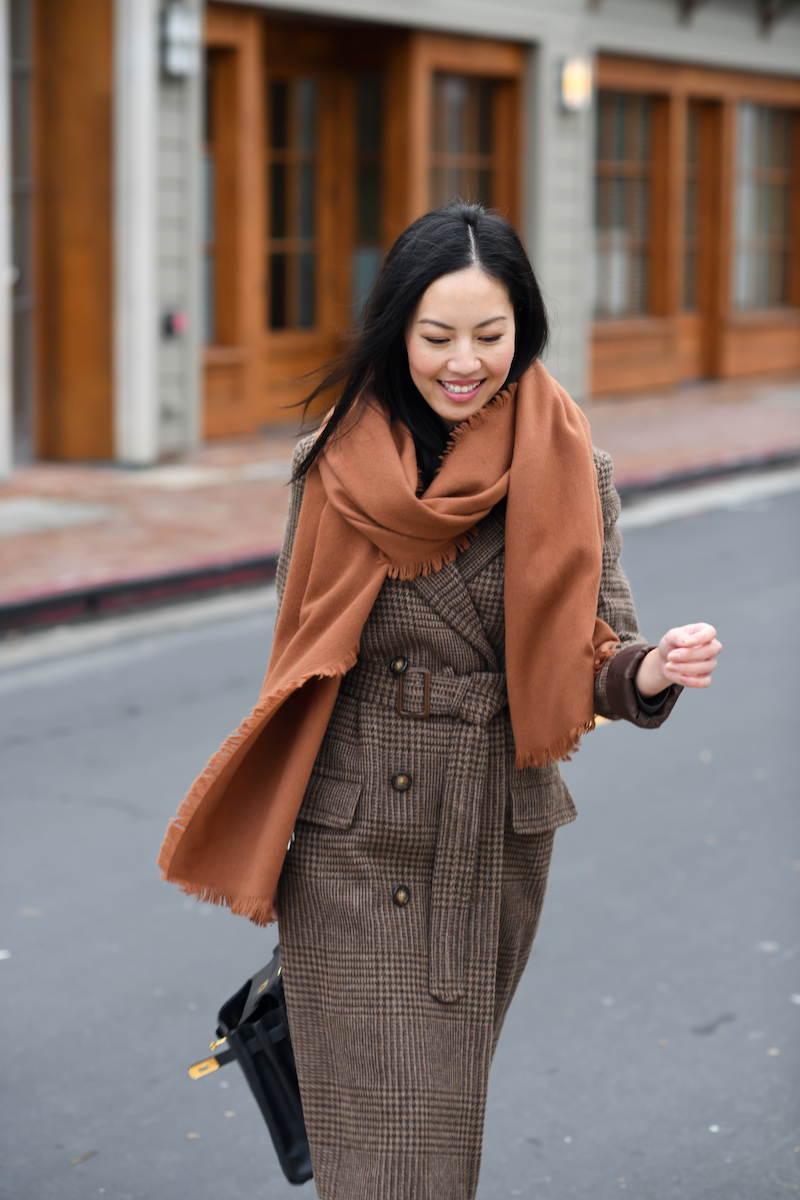 After thinking back through my last several years' worth of resolutions, I've found that I a) always resolve to do [about] the same handful of things – health-related, family-related, friends-related… and b) never quite live up to the challenge once February (or March, or April) rolls around.
But this year I'm going to simplify my New Year's resolution:
I'm going to practice mindfulness.
I'm simplifying it – as in it isn't a long list of things – but it's still a rather lofty goal! Here's to a more mindful 2019!!!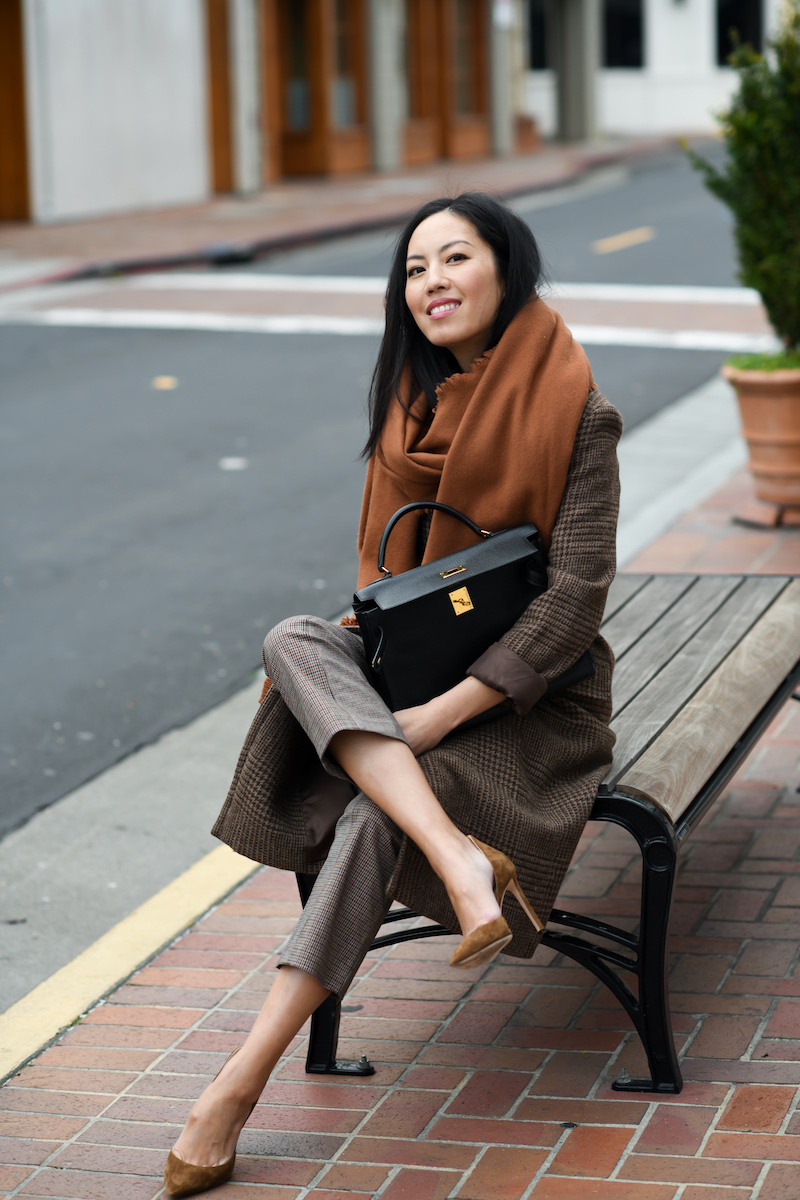 PS: In a mix of houndstooth and plaid for today. I love this coat so much but need to find more trousers to wear it with (can't keep doing denim!). Officially on the hunt for the perfect pair of chocolate ankle cropped trousers…
Thank you so much for visiting!
***
Coat (now 60% off here)
Trousers (old by H&M; similar style under $50 here)
Heels (old by Jimmy Choo; similar style under $100 here)
Scarf (old by Tibi)
Purse (similar here)
New year, new finds: