Mustard
January 23, 2019
Sponsored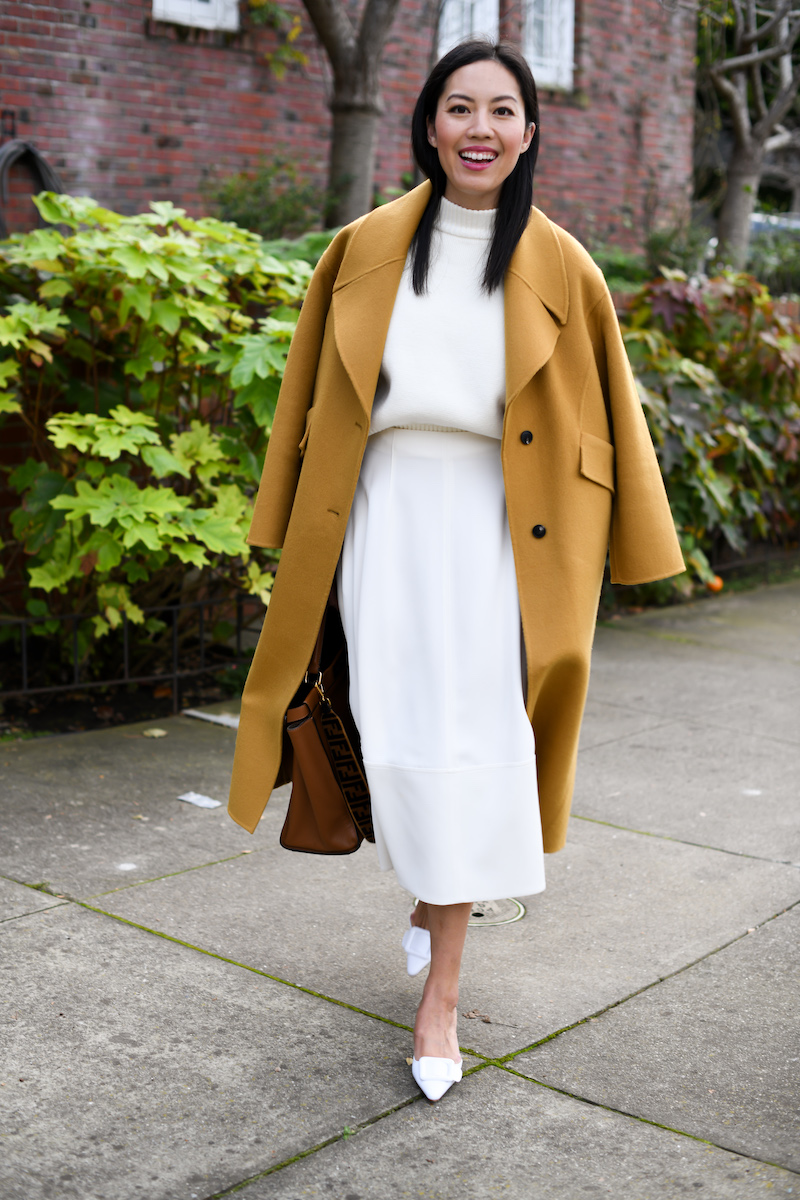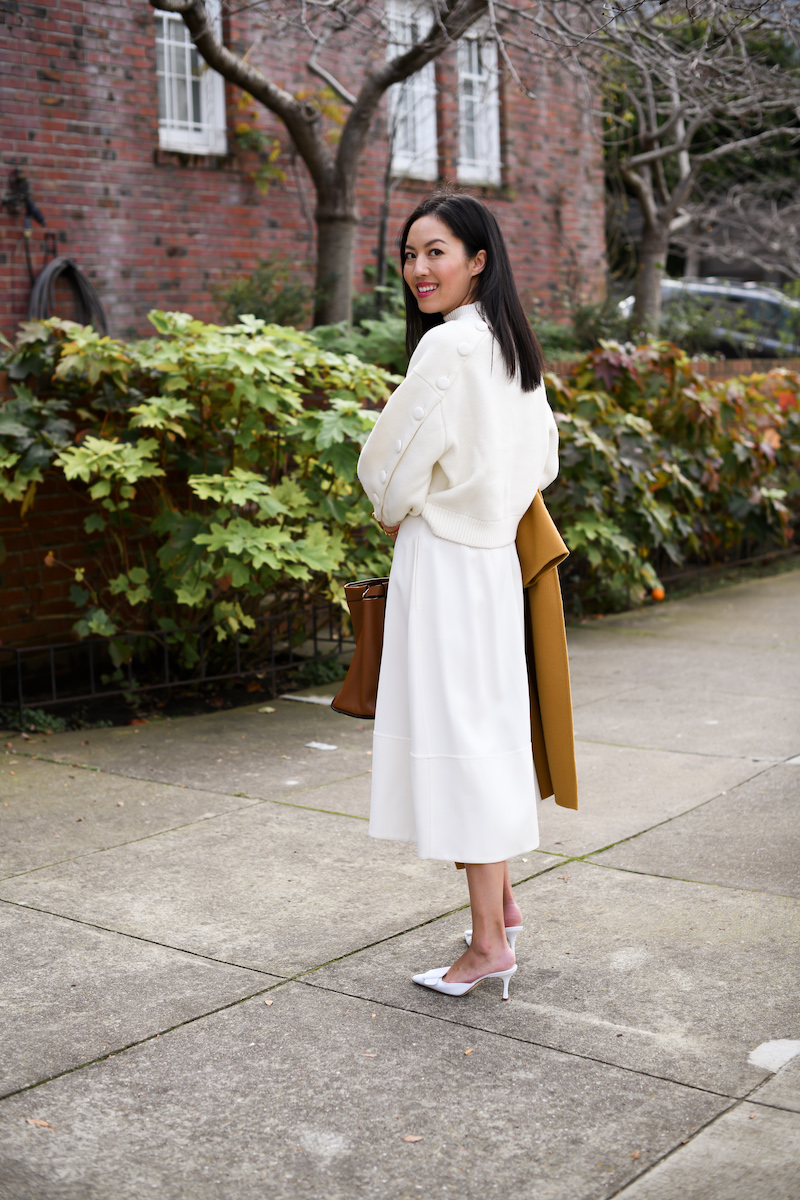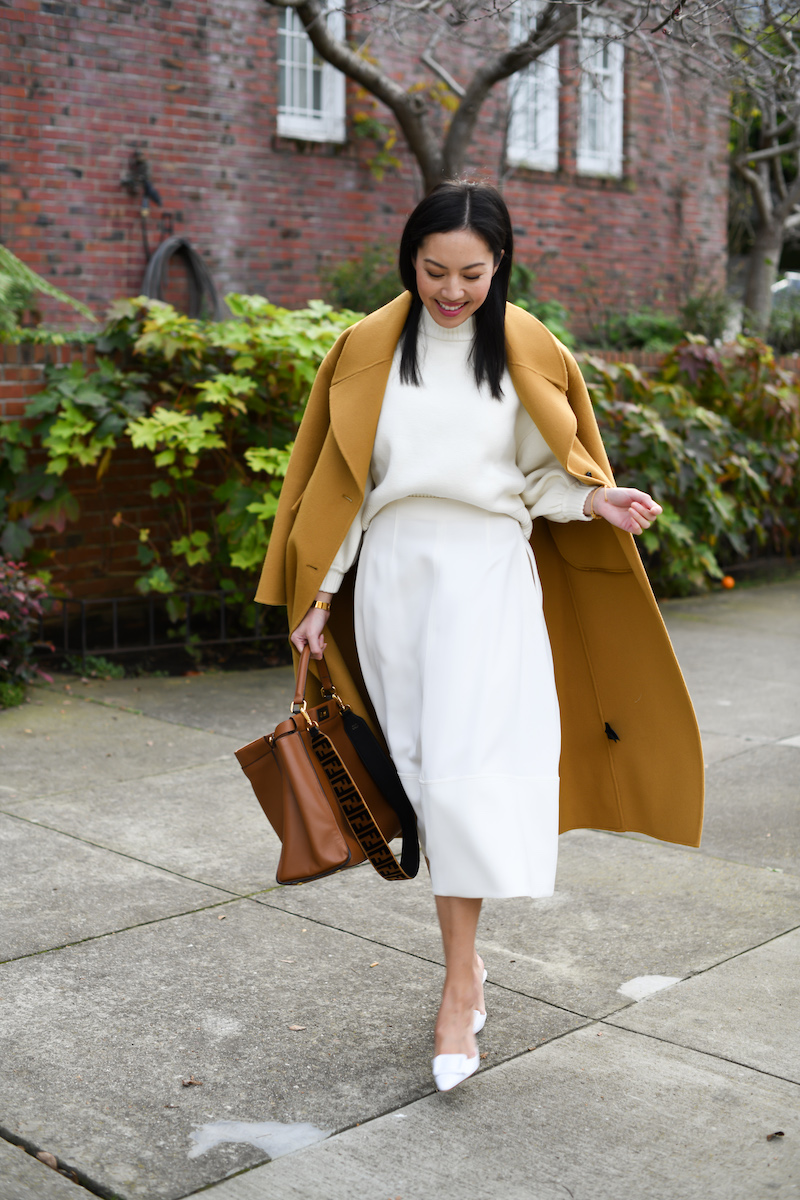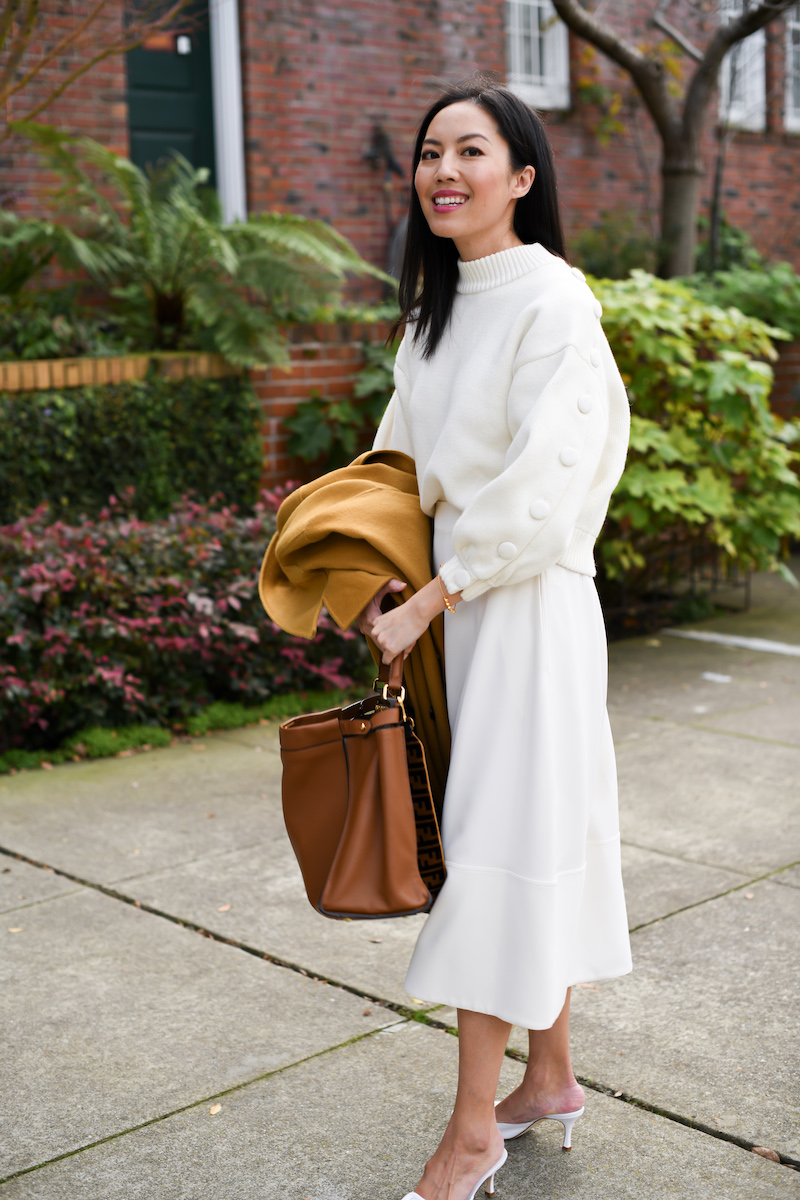 Good morning! Excited about the week of sunshine we're having after last week's (much-needed) rain. I even pulled out my white mules for the occasion.
The sweater and coat (well worth the investment!) are by ba&sh – a brand that I've seen during my many travels to France over the years is finally making its way over to the US! All of the Parisian ease and polish in gorgeous and luxe fabrics… I'm definitely in love. They're best known for their feminine dresses; in fact I'm packing this one for my trip to Hawaii next month and can't wait to wear it.
Happy Wednesday! Thank you so much for stopping by!
***
Coat (have been wearing it nonstop since it arrived in the mail – it is such an amazing investment piece! here)
Sweater (such a beautiful heavyweight knit. definitely a chic, minimalist statement item. here)
Skirt (here)
Heels (here)