Pale Moss
January 30, 2019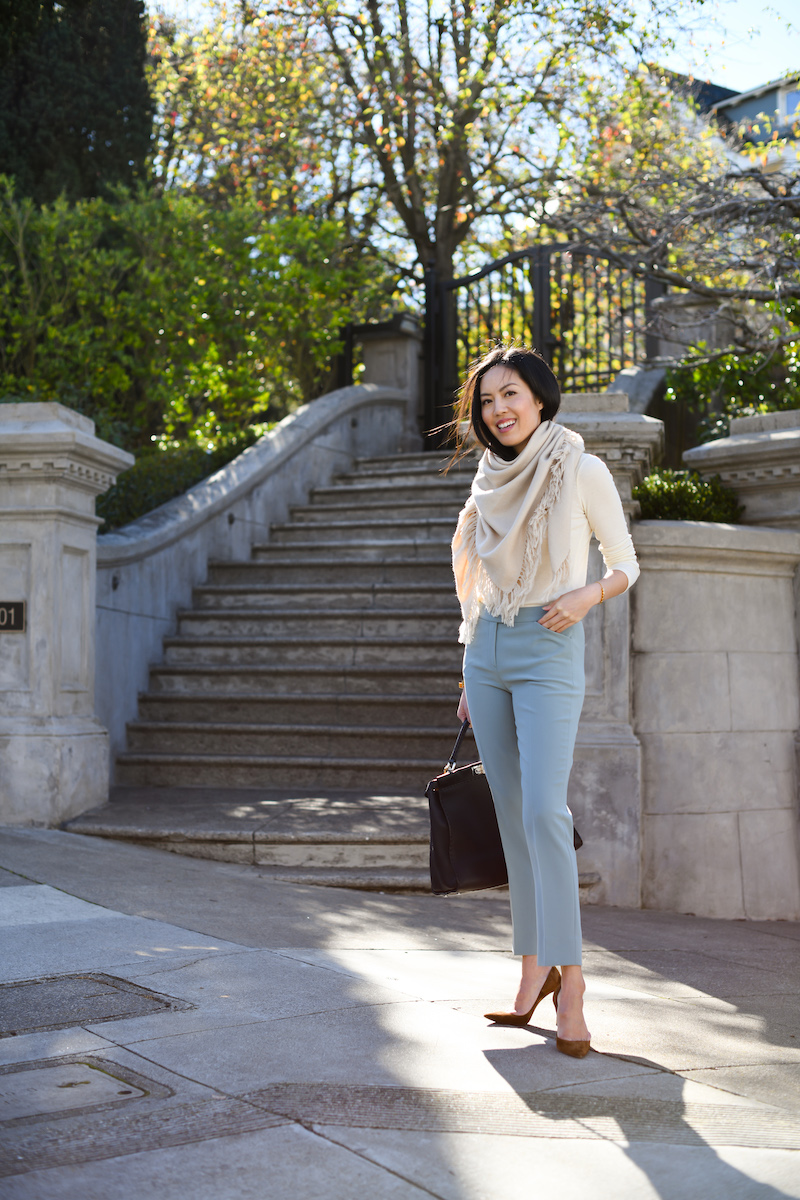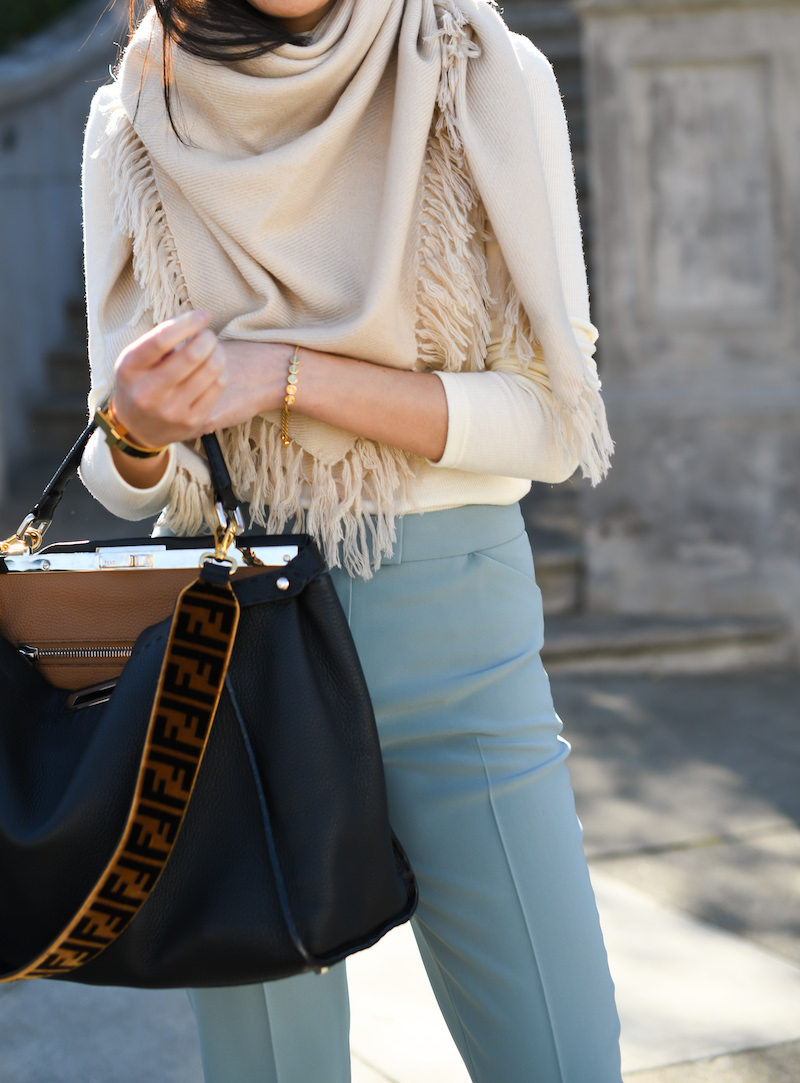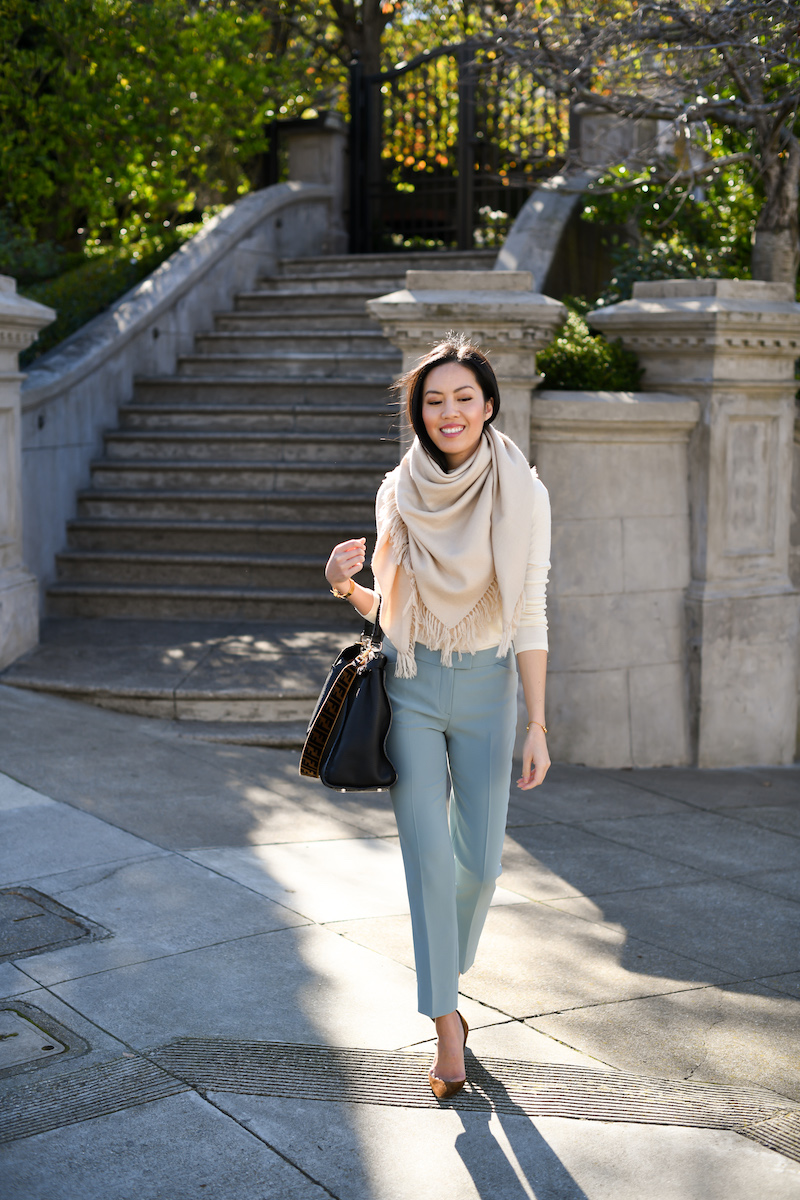 Good morning and happy Wednesday! With a quick 48-hour trip to Dallas later this week, I'm scrambling to get everything done today.
Luckily, packing for 2 nights is a breeze – it'll be just like the good ol' days when I traveled often for work in the medical device industry. In those years, I flew almost 100,000 miles a year and it taught me how to streamline my packing, i.e. carry-on only. Even for a weeklong conference! It was much better than having lost baggage and not being properly dressed for an important meeting.
Hope you're having a great week and thanks for stopping by!
***
Scarf (bought it on sale here | available in black here)
Sweater (here)
Trousers (the same crepe fabric and cut is available in navy or black here; or a wool version in the same light blue color is available here)
Heels (here and lower heeled version here)
Purse (here)
Bracelet (here)