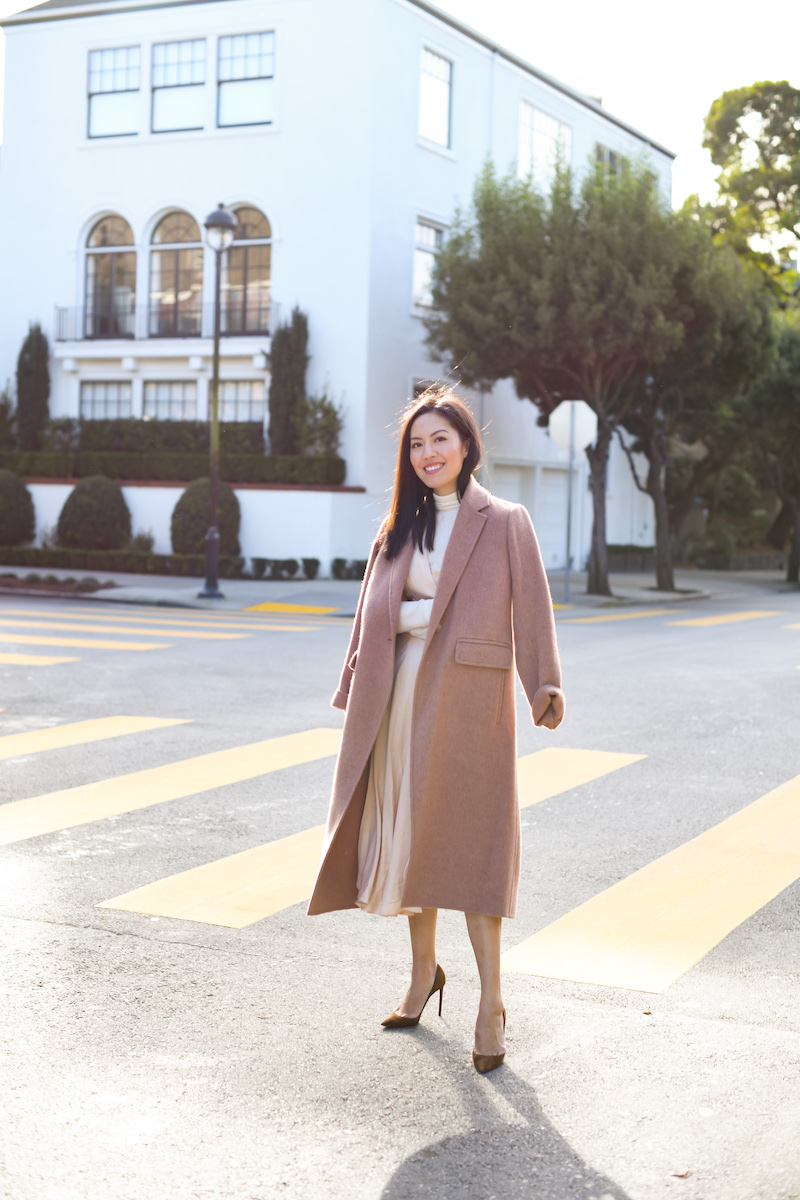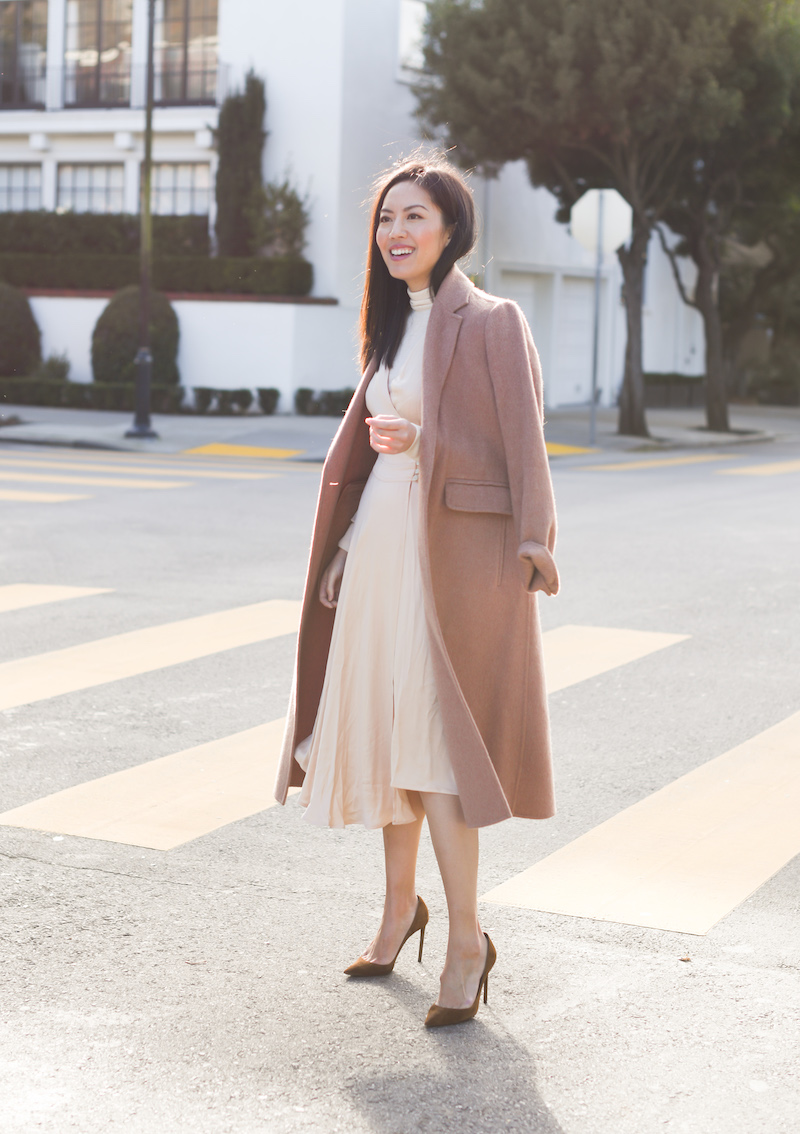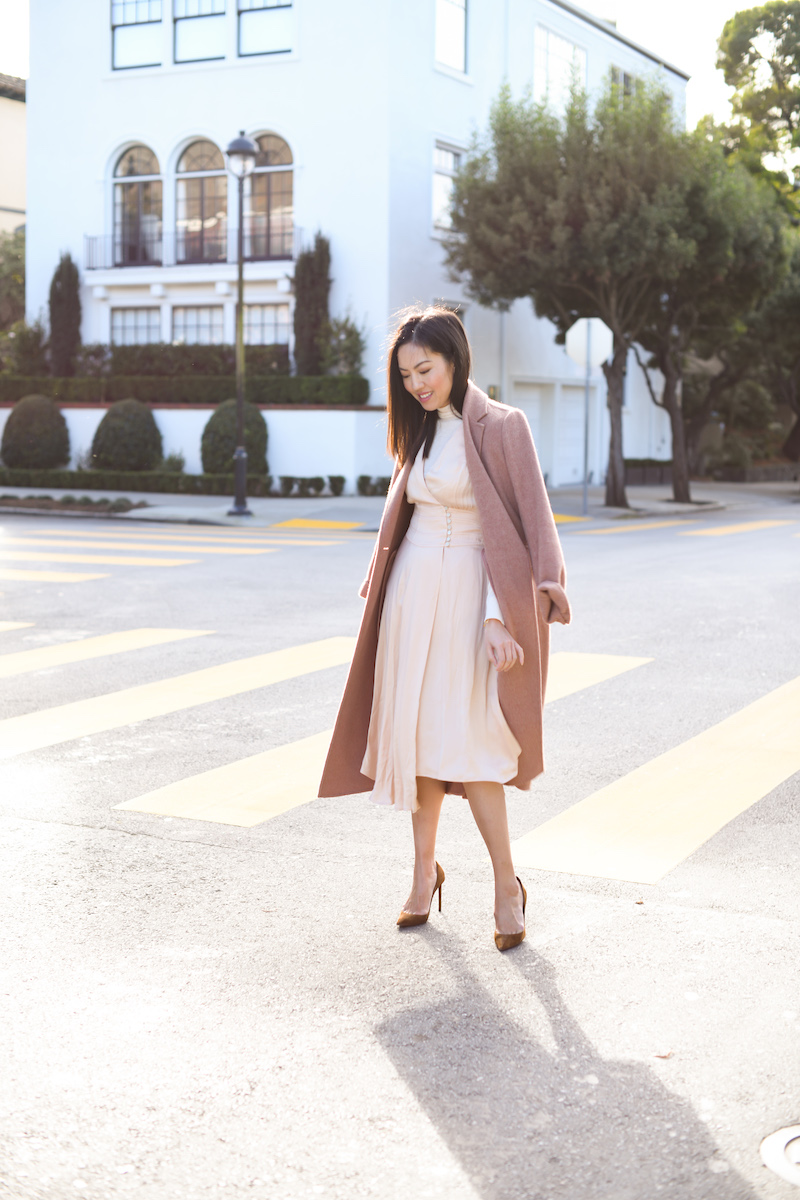 It has been a very blush-filled week, hasn't it? One of my favorite muted tones to wear, and perfectly fitting with Valentine's Day.
Growing up, my immigrant parents didn't really celebrate Valentine's Day with my sister and I. They helped us pick out boxed sets of Valentine's day cards for our classmates (usually at the grocery store before the check-out line) but, from my memories, that was the extent of it.
My husband, on the other hand, grew up celebrating Valentine's Day with treats and surprises from his parents.
It's so fun to see the excitement over Lucia's morning surprise now (which my husband places on the breakfast table late at night before Valentine's Day): a written card (from us to Lucia), a little chocolate treat and a coloring book to round it out. Now both sets of grandparents have joined in and Valentine's Day is just another day to shower our little one with love.
About my surprise-less Valentine's days growing up though? I don't fret at all – we had something called Lunar New Year. Vietnamese banh chung (a flavorful pork and mung bean-filled sticky rice), reciting proper Vietnamese phrases that wish for health and good fortune to our elders, and lucky red envelopes…
That was all kinds of wonderful too.
I love getting to share both of our childhood traditions with Lucia. It is the new American way.
Hope you have a lovely weekend and thank you so much for stopping by!
***
Dress (here)
Turtleneck (worn backwards | here)
Coat (on sale here)
Heels (here and lower heeled version here)