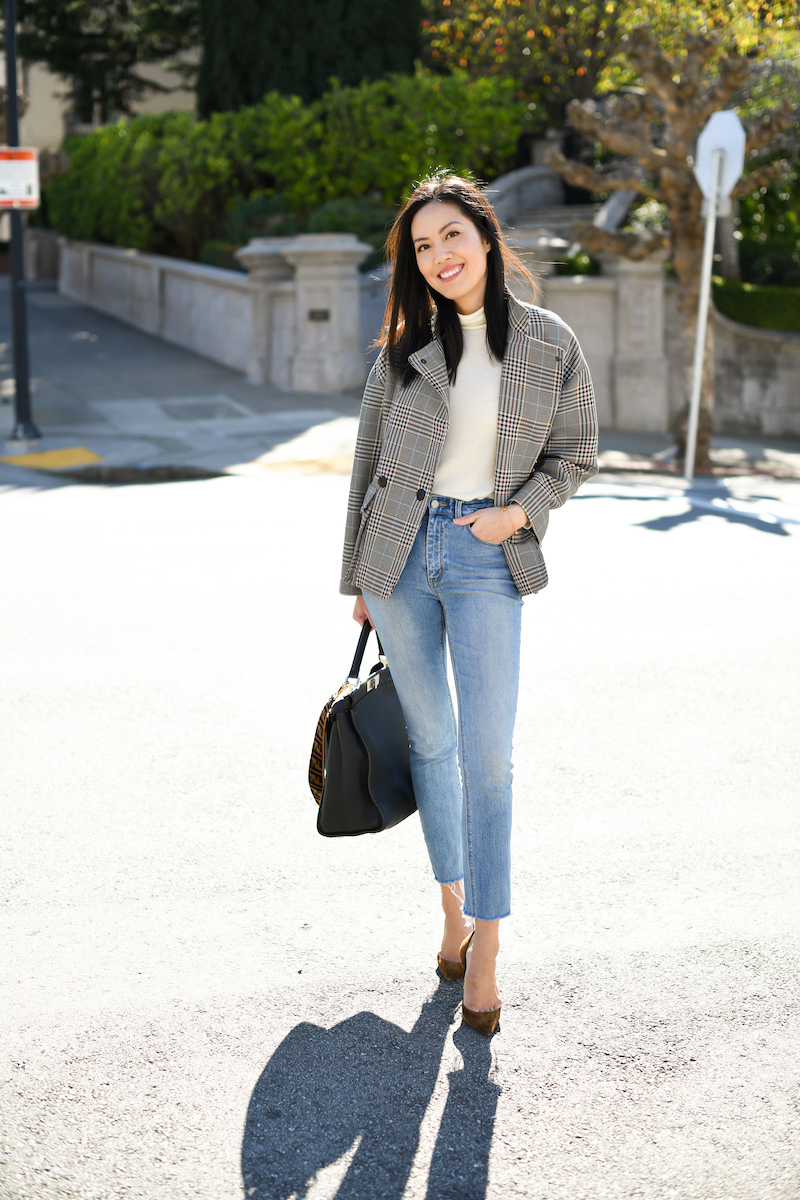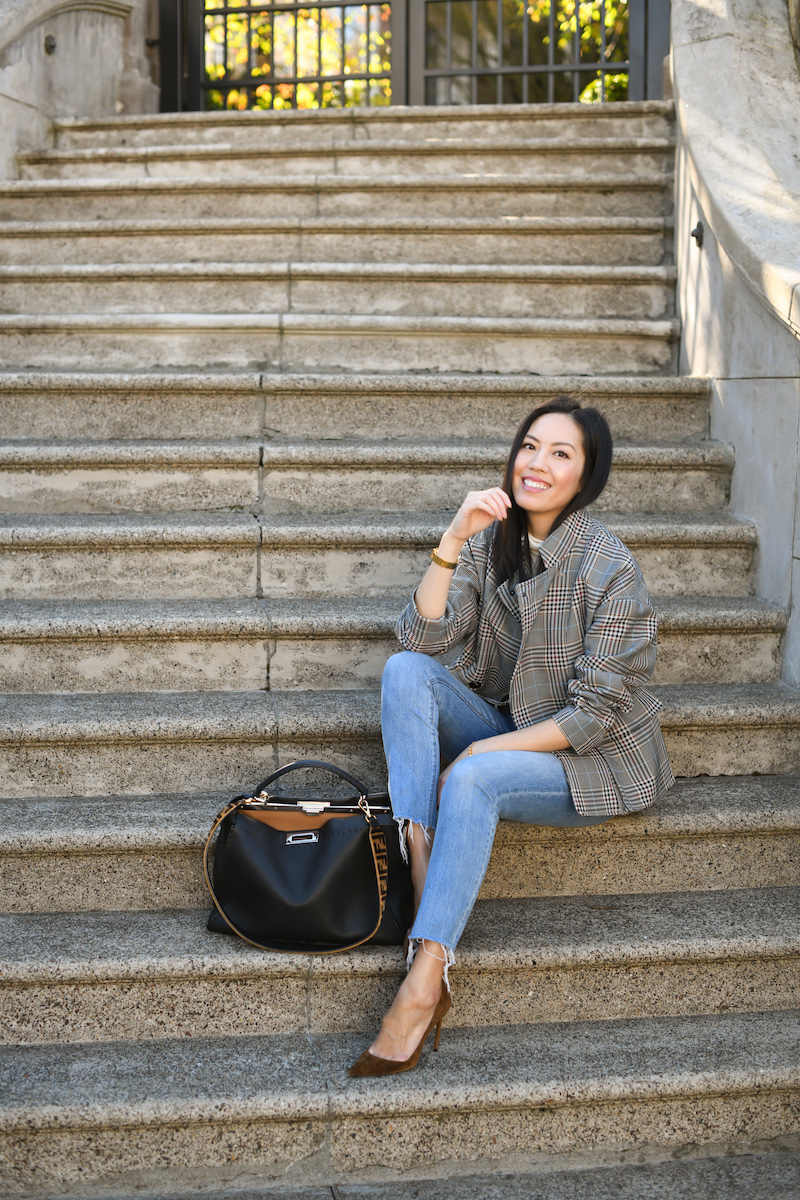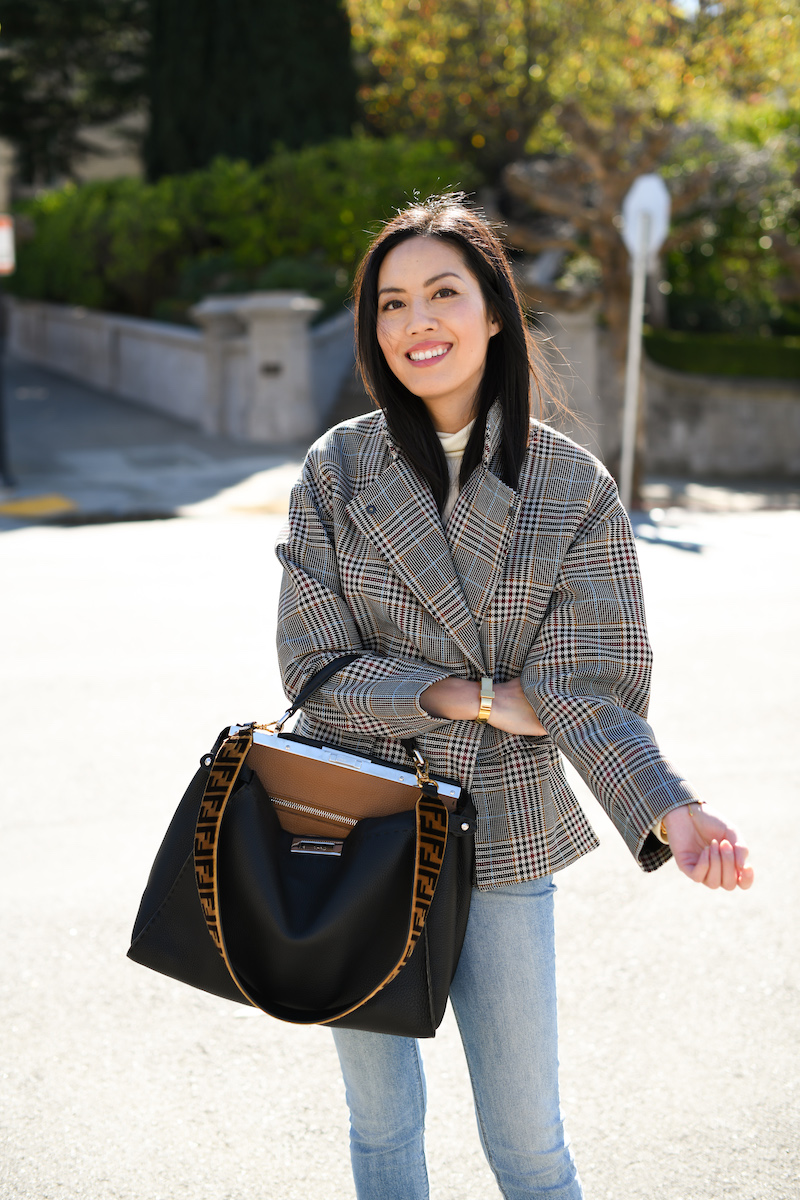 Casual Friday-ing in denim and an oversized plaid jacket and the light winter layer I've stocked up on.
Can't believe that we're finally heading into February – I've been impatiently looking forward to our Hawaii trip and that generally makes time go by more slowly. Or perhaps that's January's typical pace? Can't complain though, it's been a nice slow unwind from the rush of the holidays.
Hope you have a wonderful weekend ahead and thank you for stopping by!
***
Jacket (here)
Sweater (bought this in multiples! Perfect light winter layer. here)
Jeans (old by Rebecca Taylor; one still available here; but they also released a new wash in the same style here!)
Heels (here and lower heeled version here)
Purse (here)
Bracelet (here)