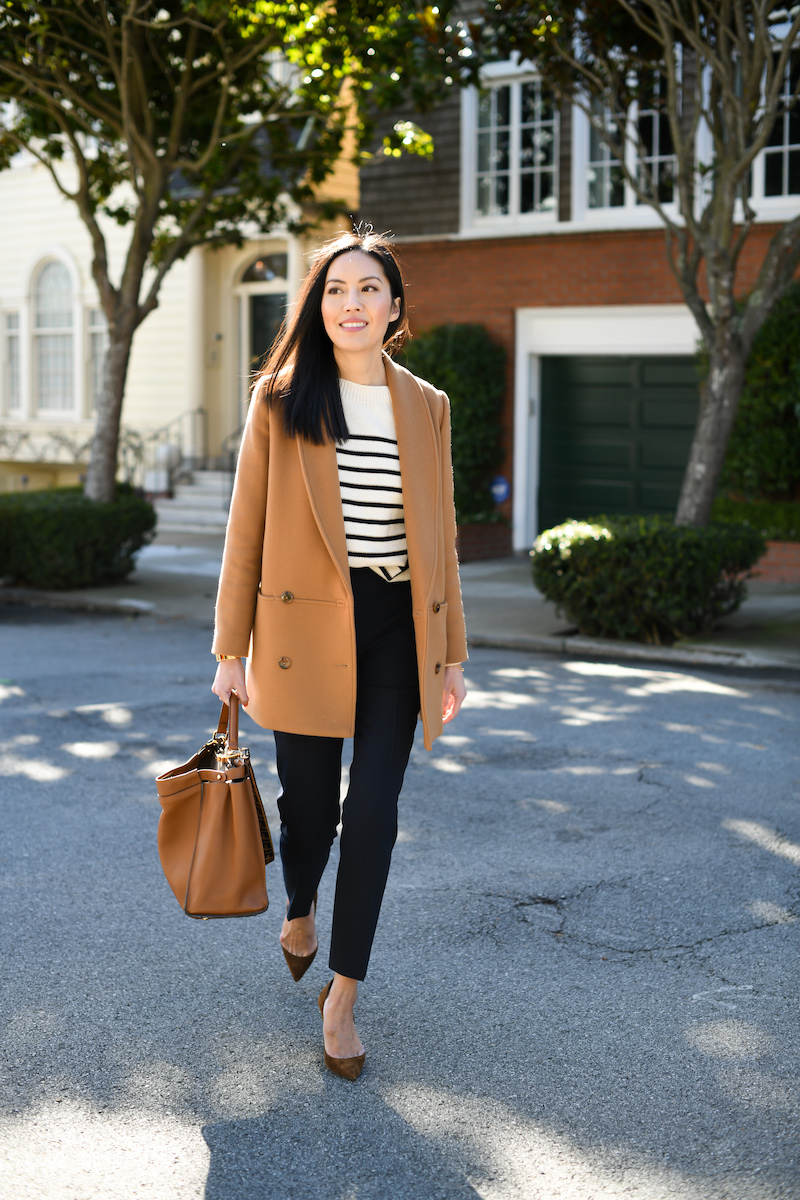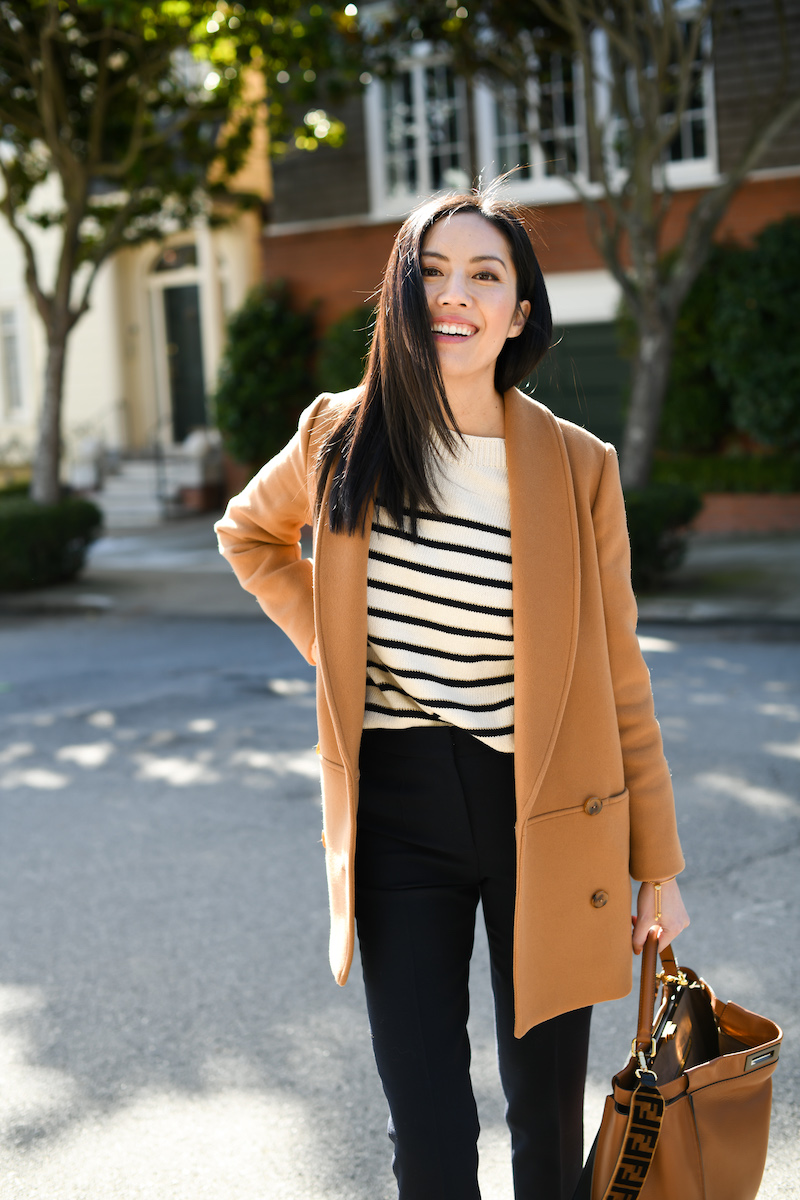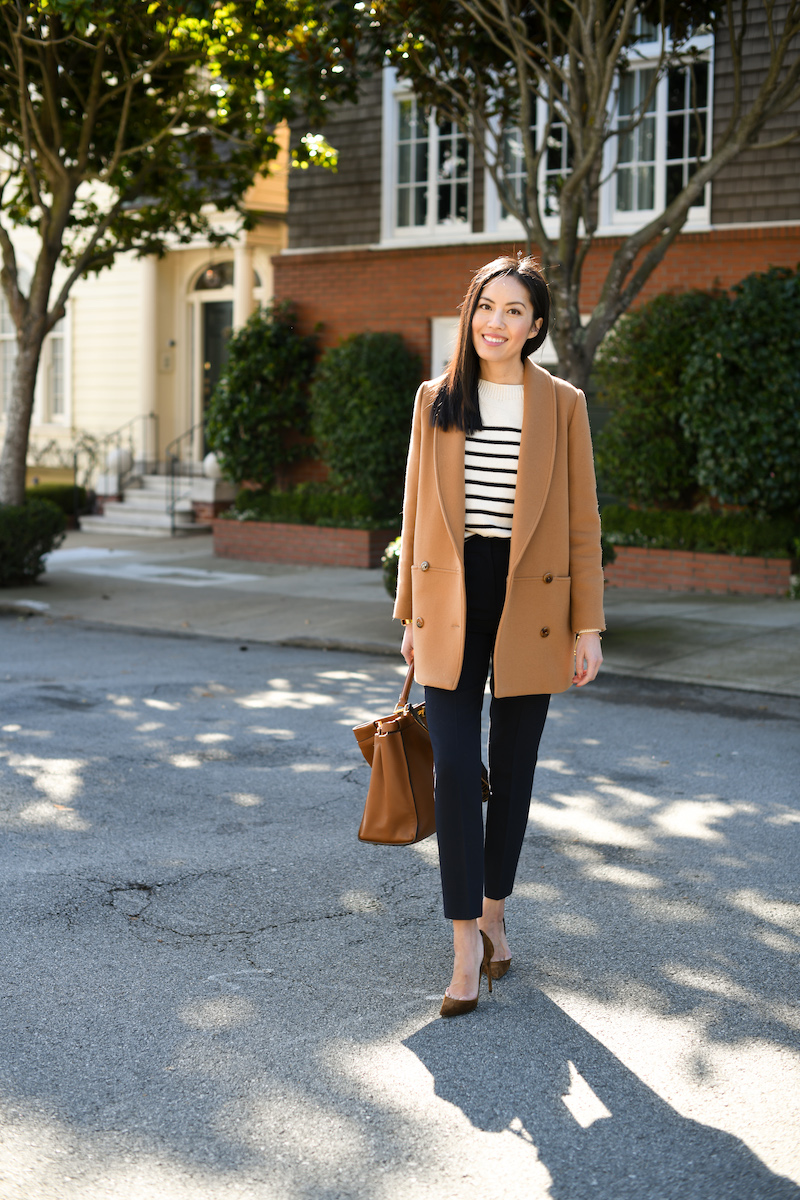 Good morning and happy Wednesday! I'm 7 weeks into a 12 week workout program (30 minutes, 3 times a week) and I must say: I'm feeling great. On a number of days over the past few weeks, I've hit the pillow at night and fallen fast to sleep.
Hard.
That is incredibly rare. So the signs are good and I'm sticking with it!
Hope you're having a good week so far!!
***
Coat (here)
Sweater (there's a subtle taupe stripe above the navy stripe – love it! here)
Trousers (here | if you're looking for a version under $60, this one is my favorite and I've worn it over and over on this blog as well)
Heels (here and lower heeled version here)
Purse (here)
Bracelet (here)