Floral
March 26, 2019
Sponsored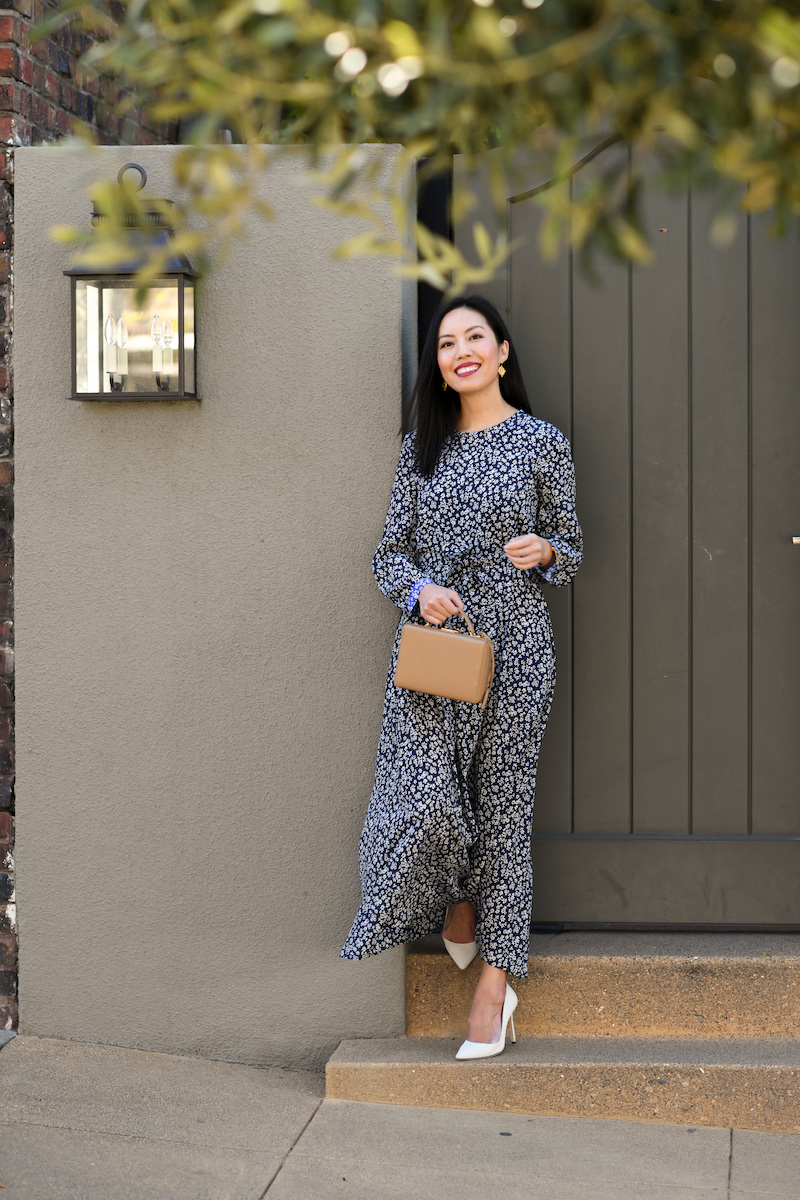 Good morning and happy Wednesday! Partnering with a new-to-me site, Halsbrook, today – I was thrilled when they reached out about styling their Spring collection. Halsbrook is an online shopping experience for modern women looking to build a timeless and enduring wardrobe. They focus on quality, craftsmanship and elegant styles, and they provide free shipping and returns. With a mix of well-known and new and emerging brands like Max Mara, Brochu Walker and Tara Jarmon, I found so many classic pieces I would have loved to add to my closet:
I decided on this gorgeous maxi-length floral dress (with sleeves and pockets!); it'll be perfect for my Springtime getaway to Aix en Provence next month (just add flats and a straw hat).
PS: Their Friends & Family is going on right now – full-priced items are 20% off (excluding items marked Essential)! Ends March 30th.
***